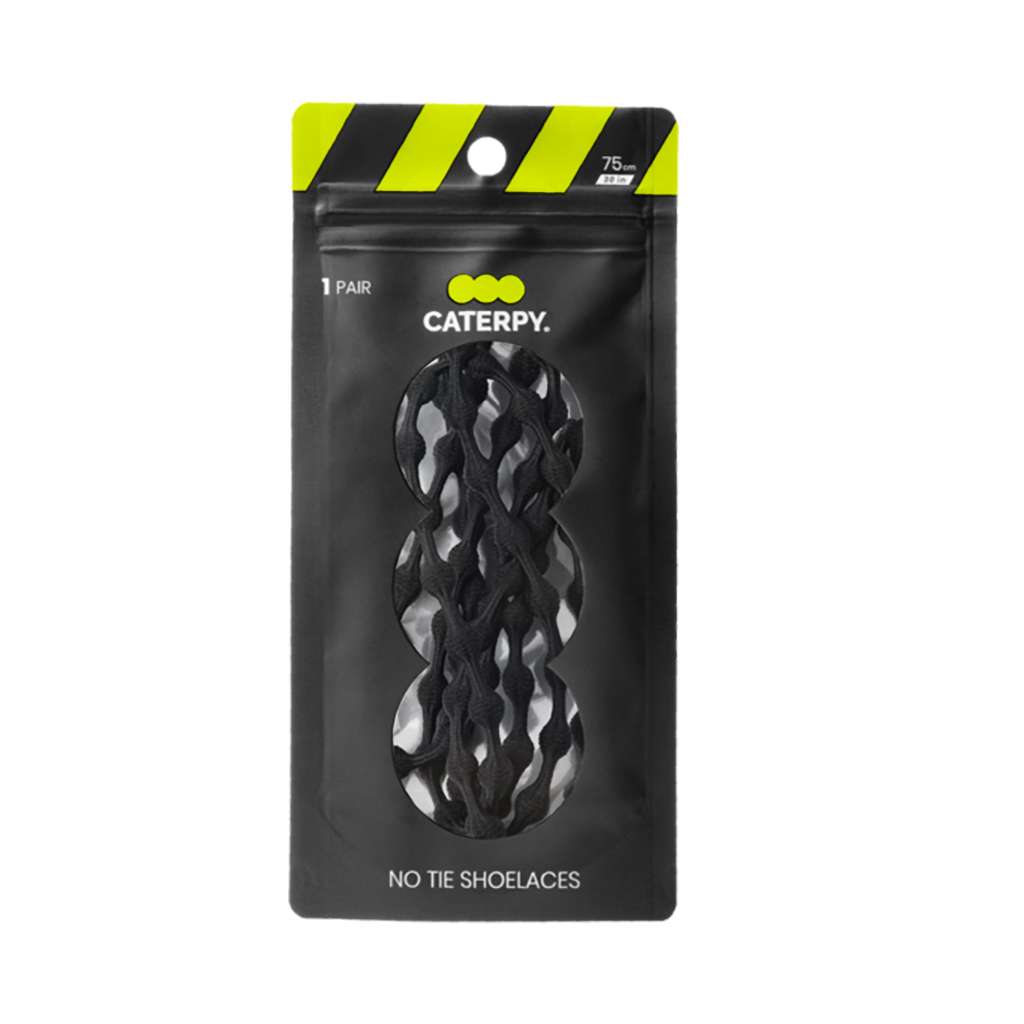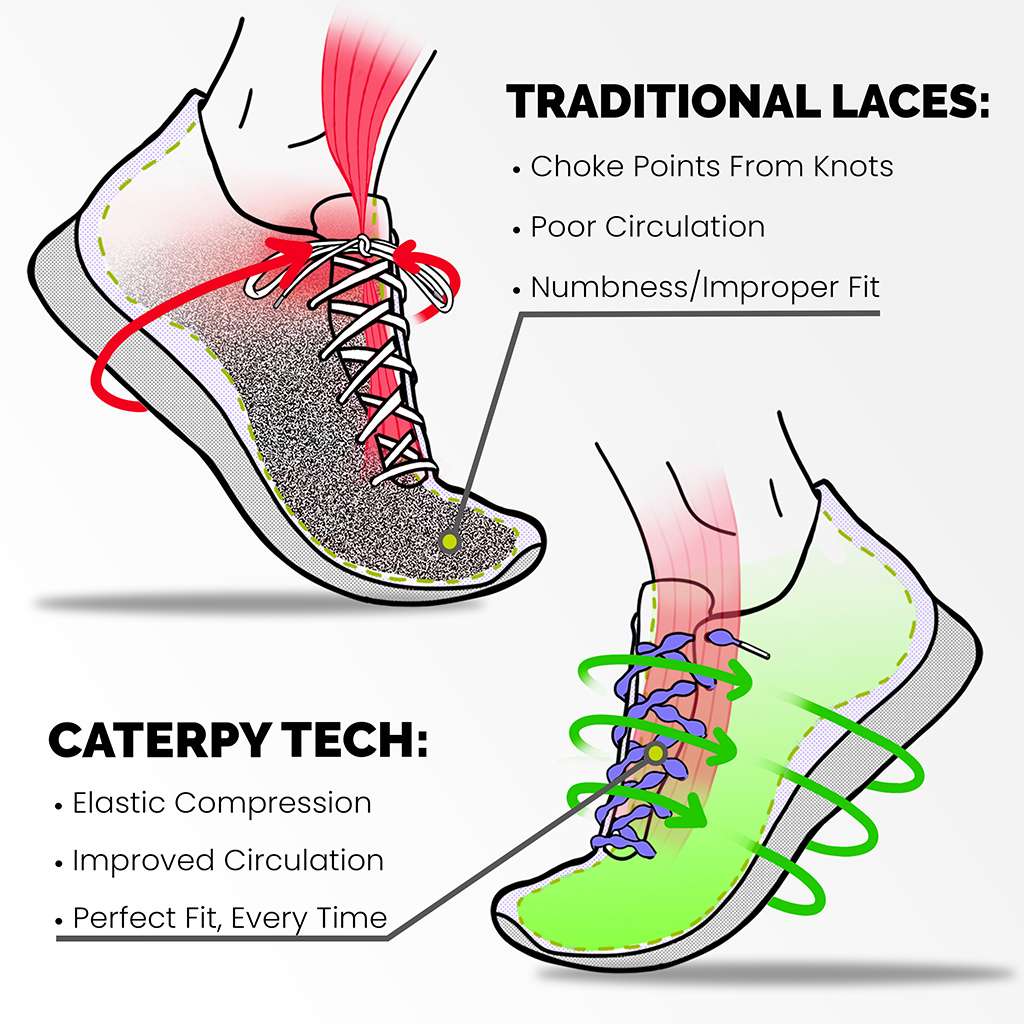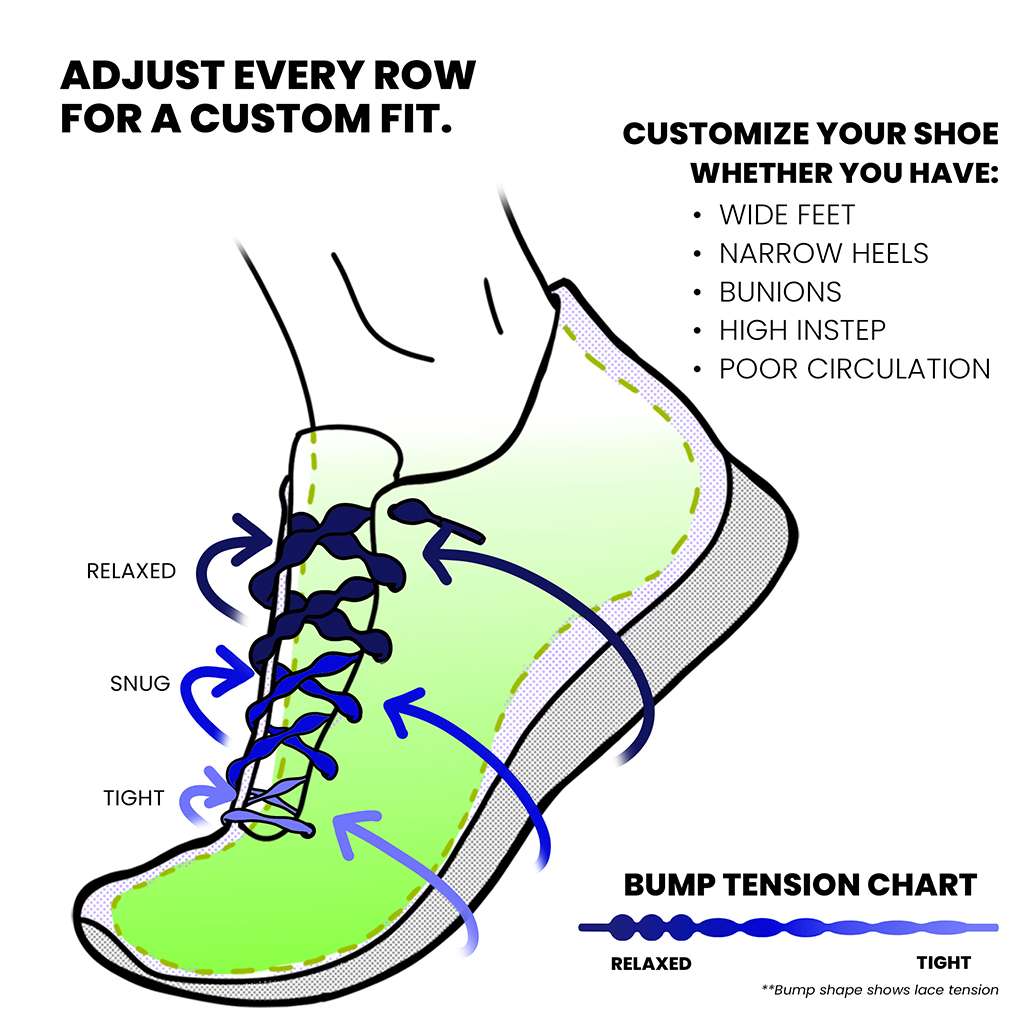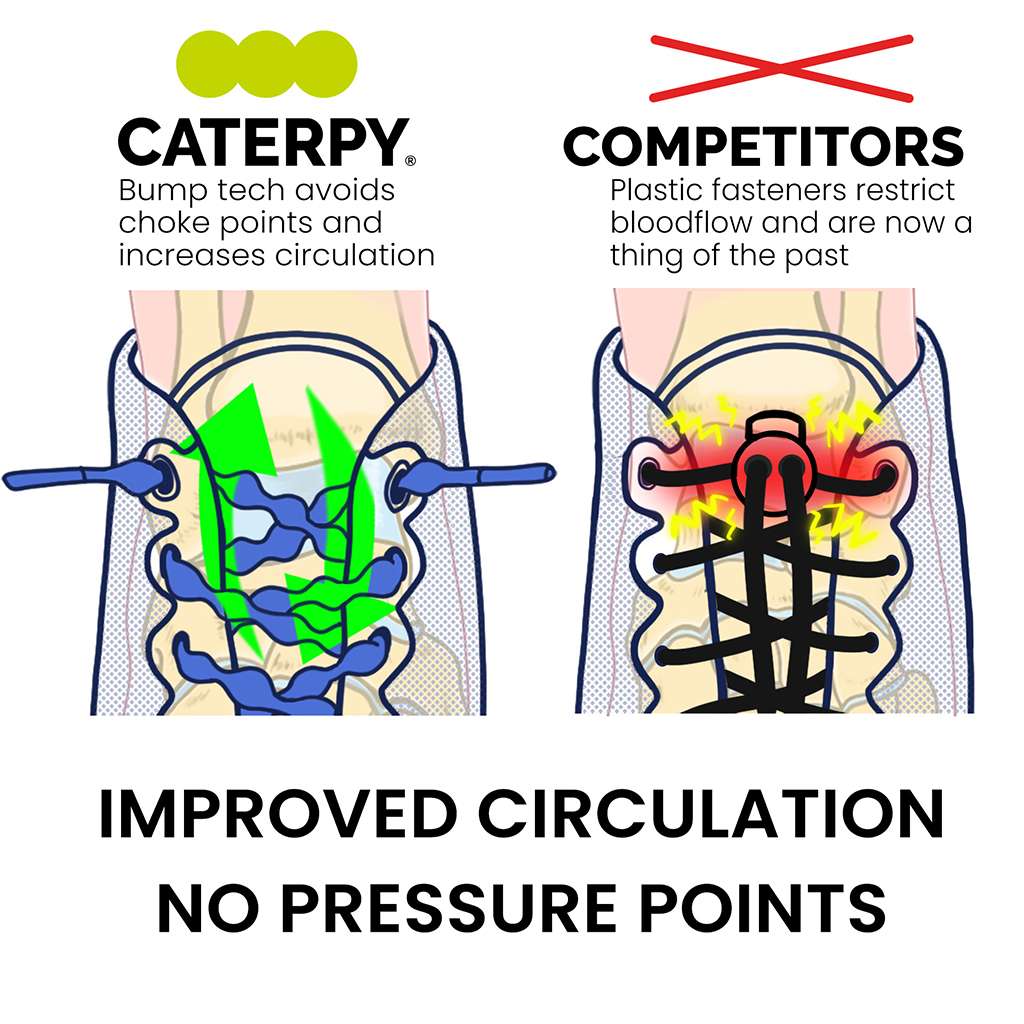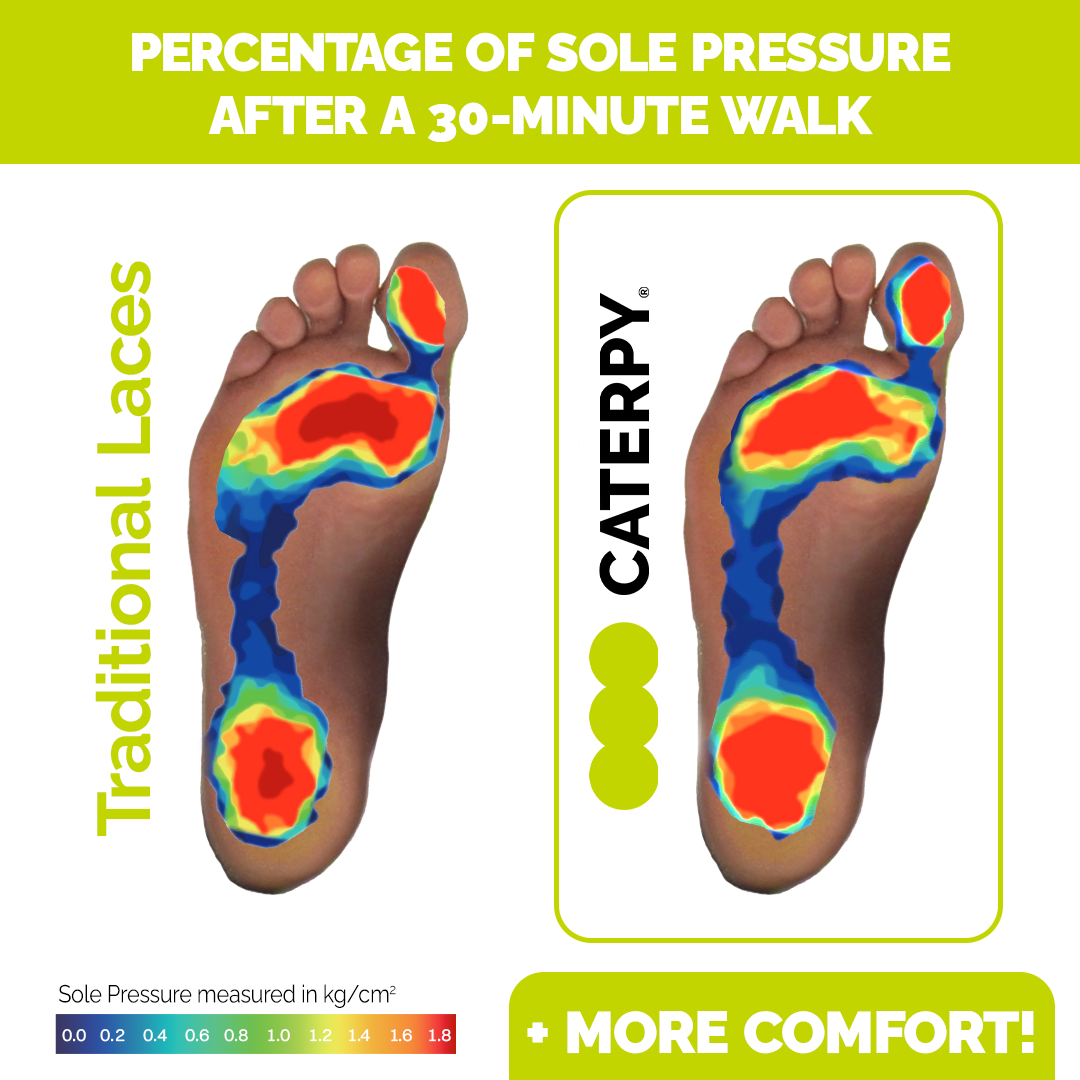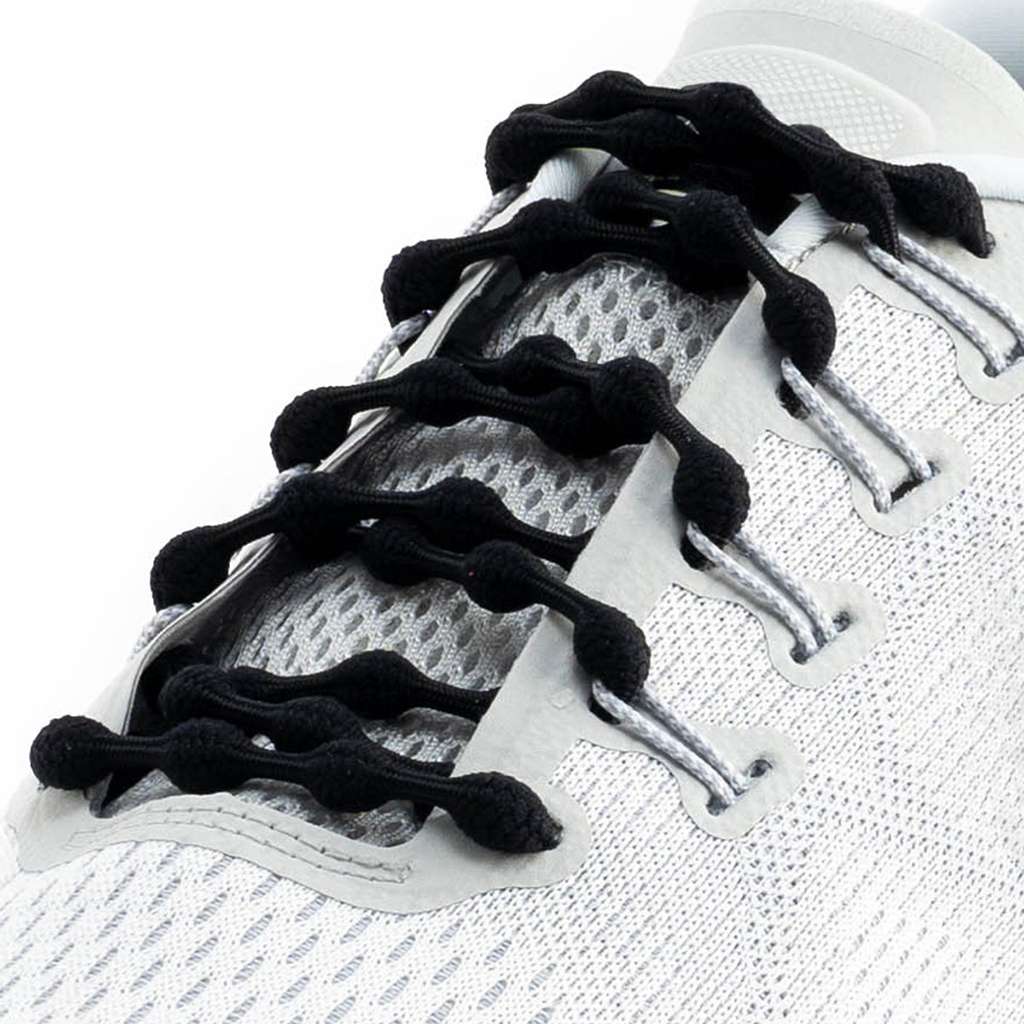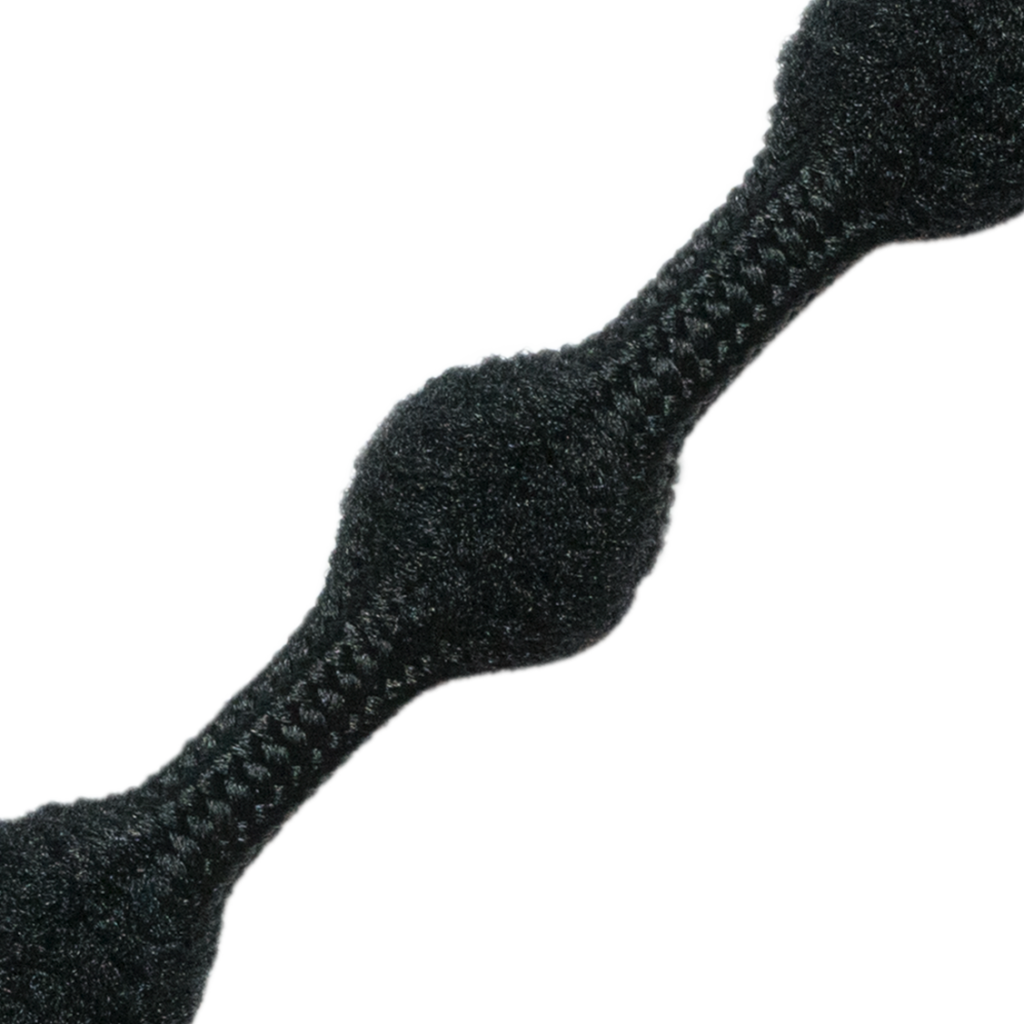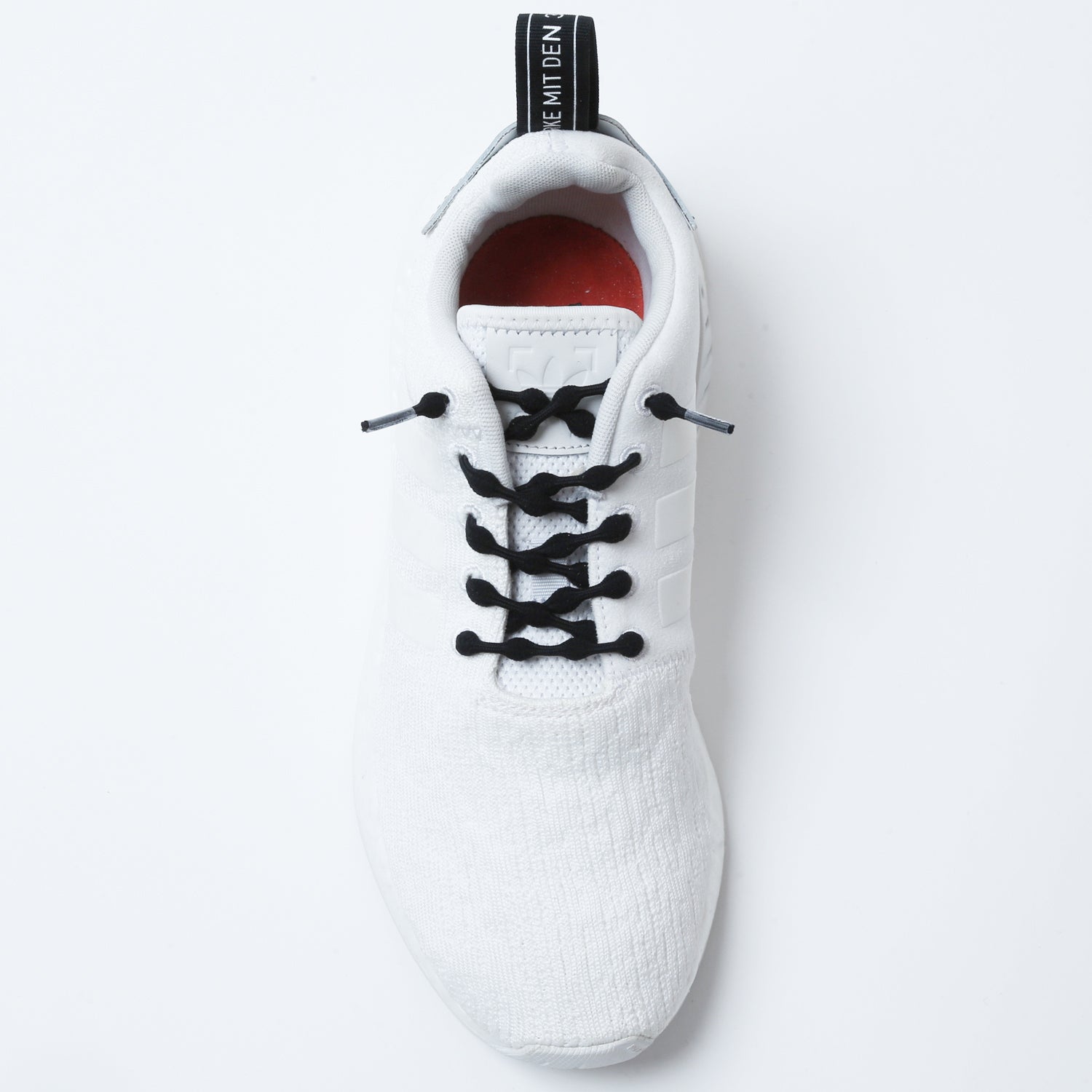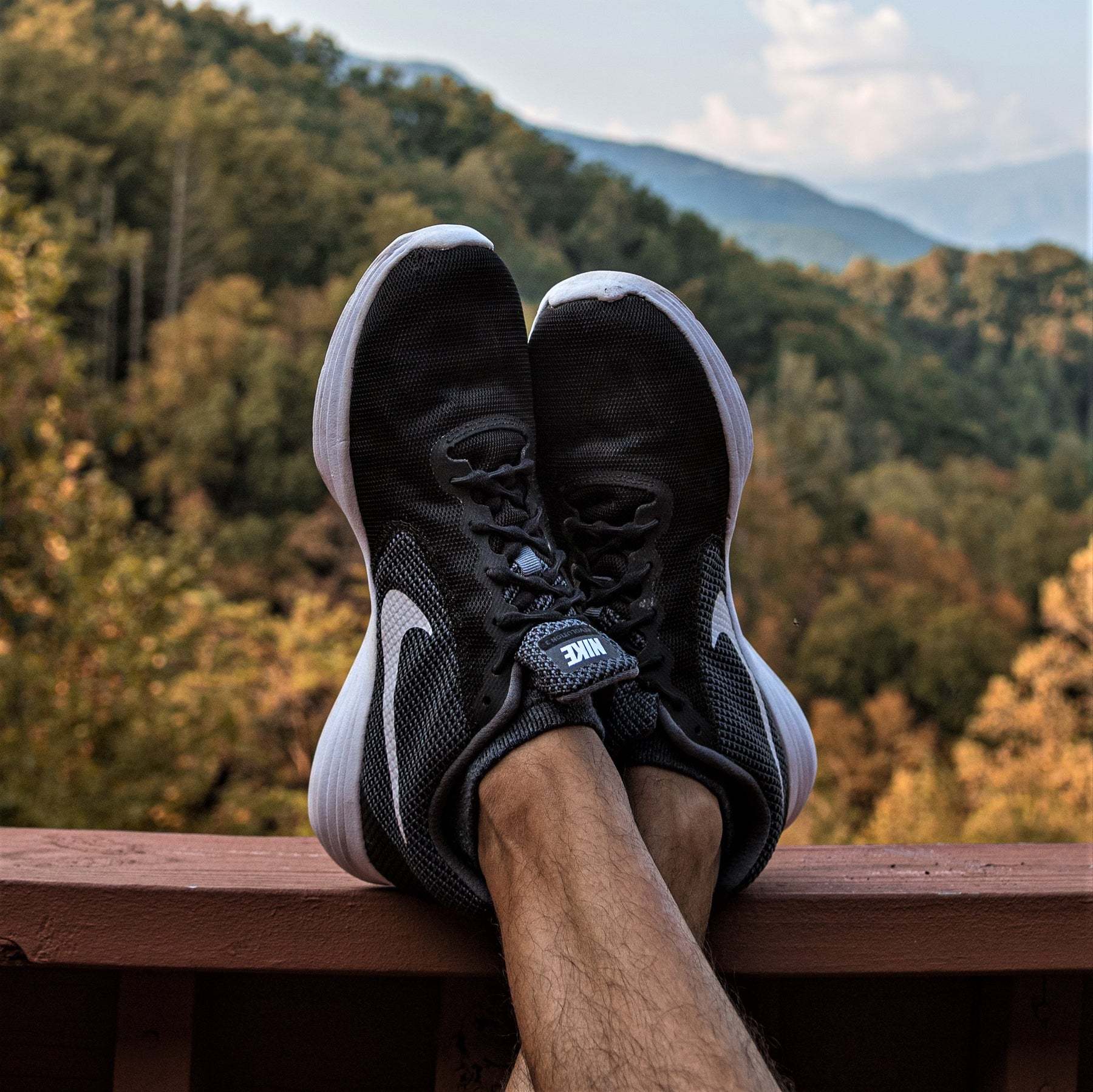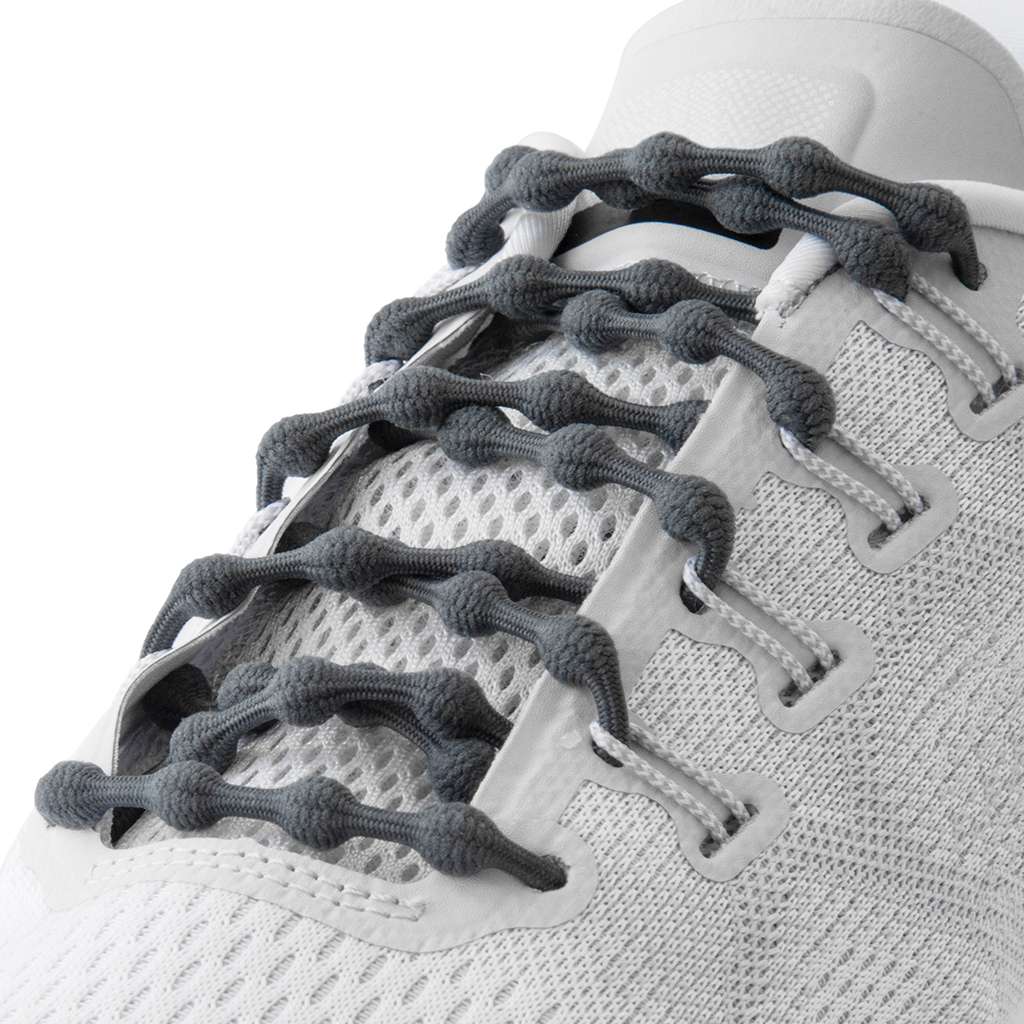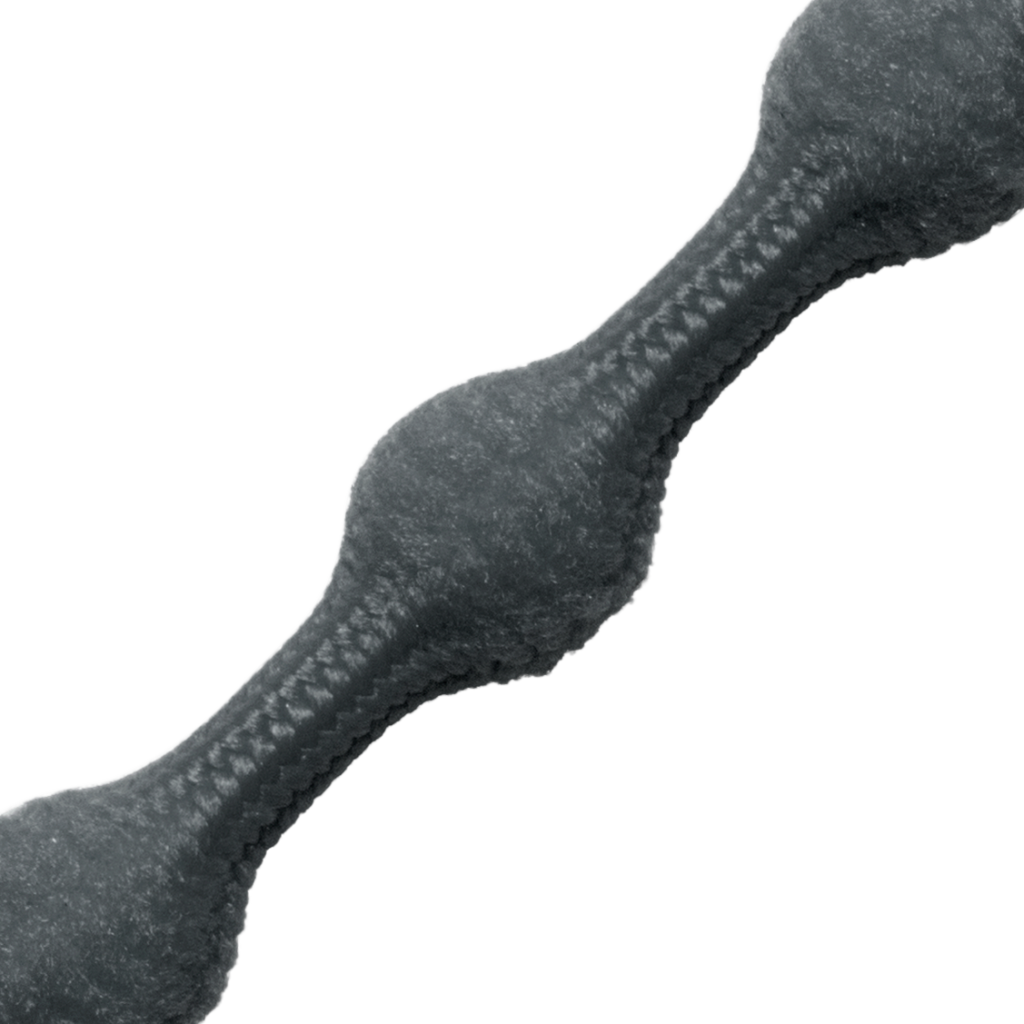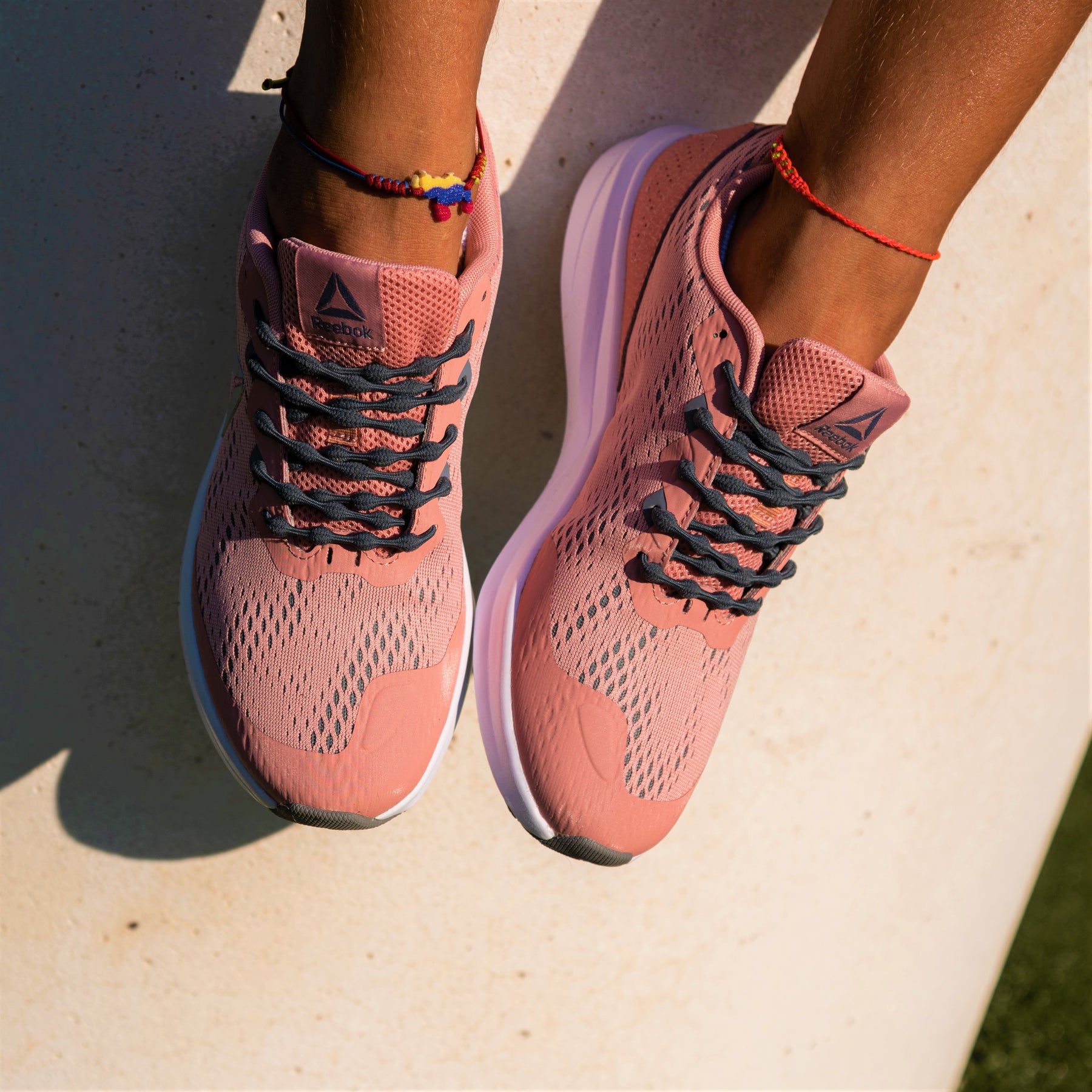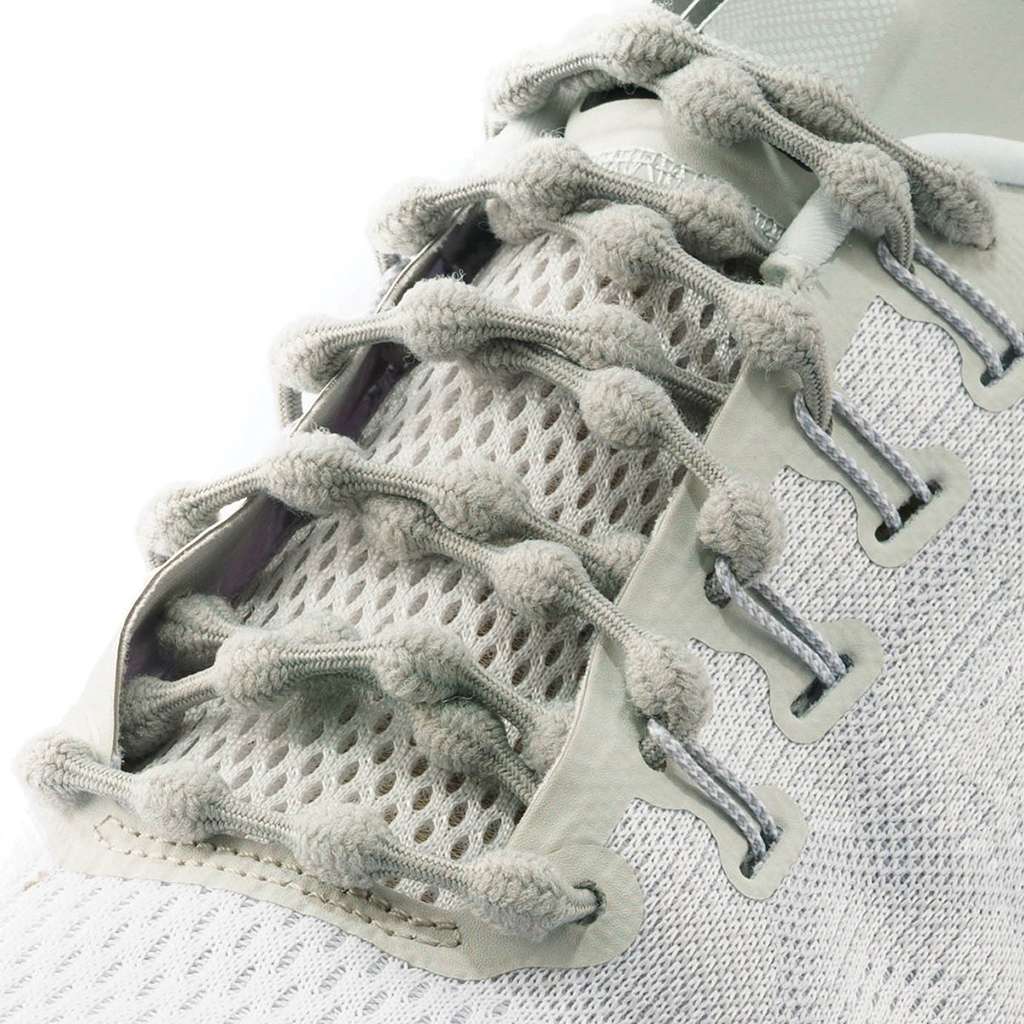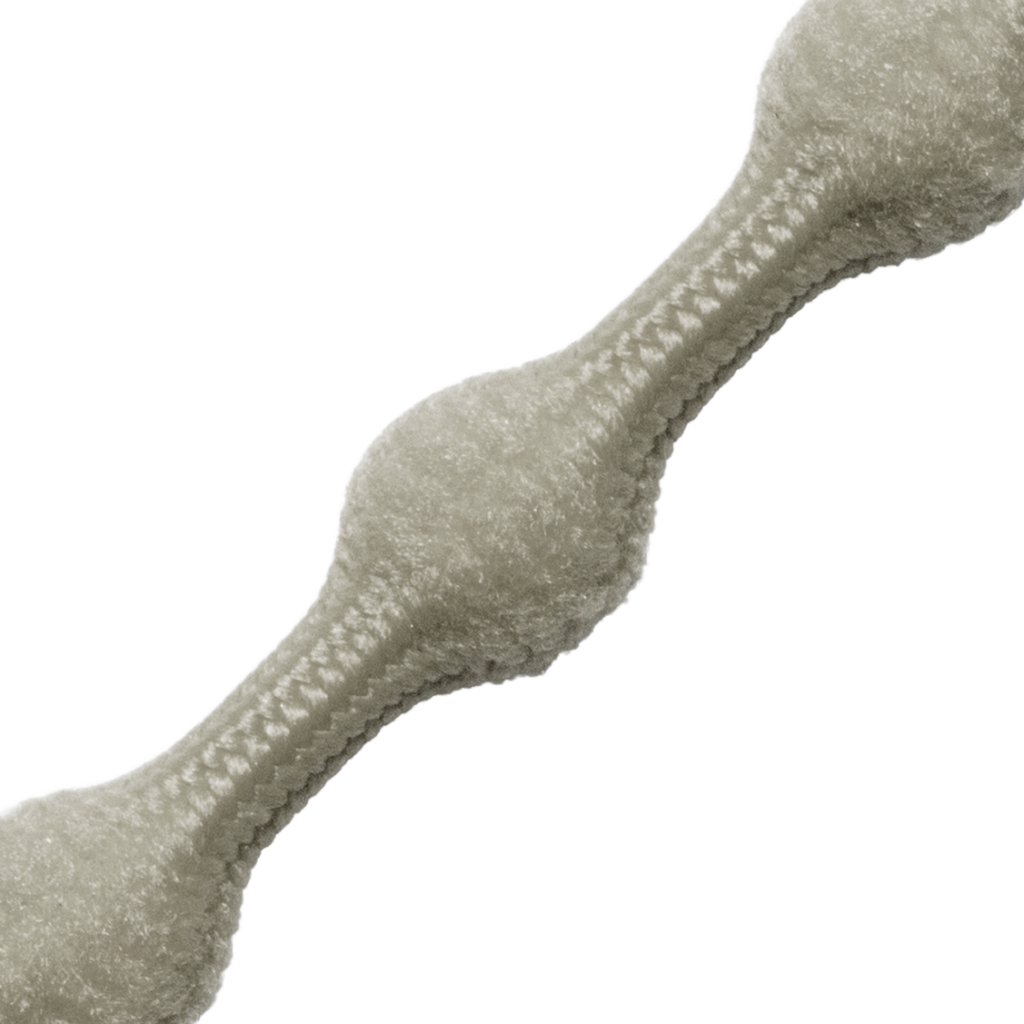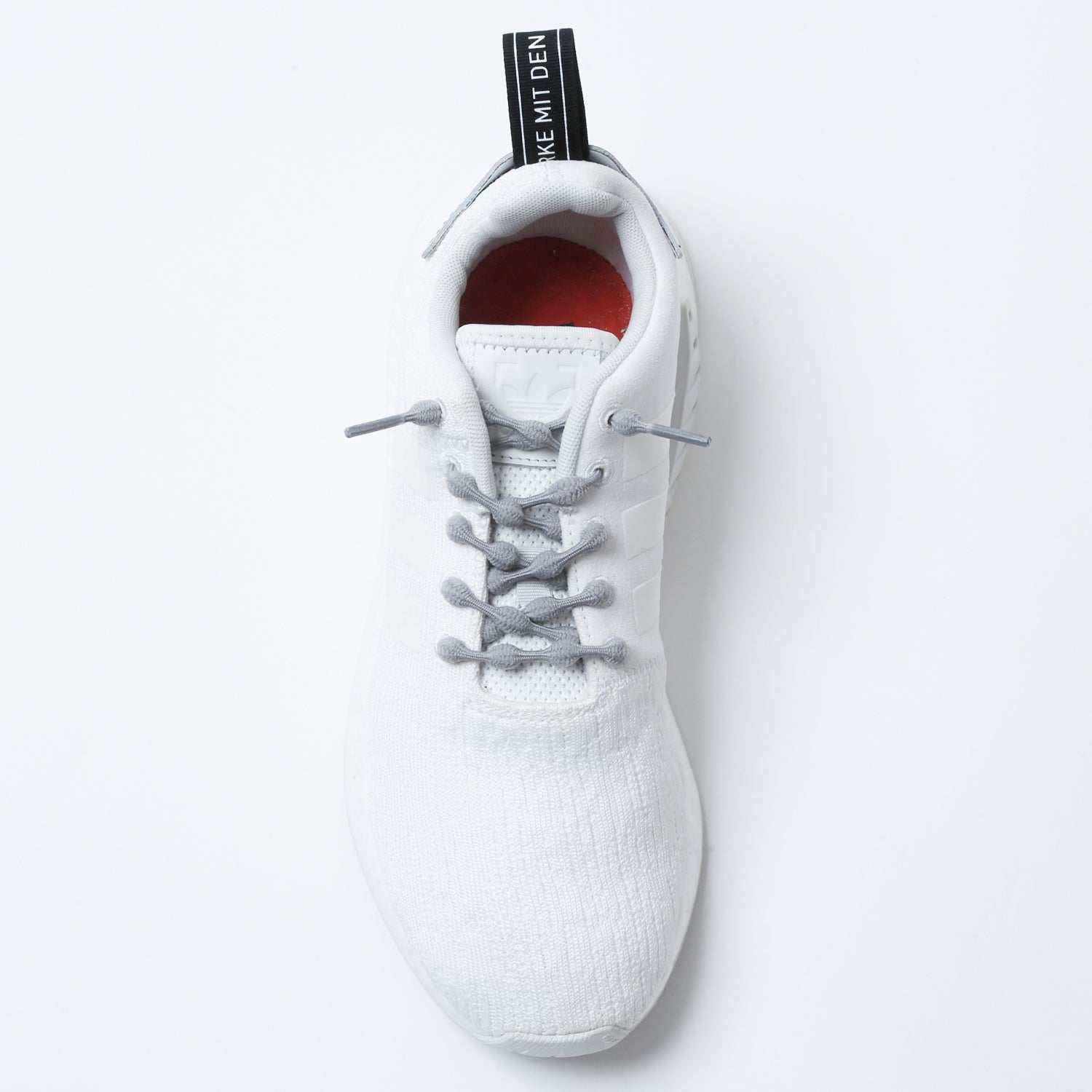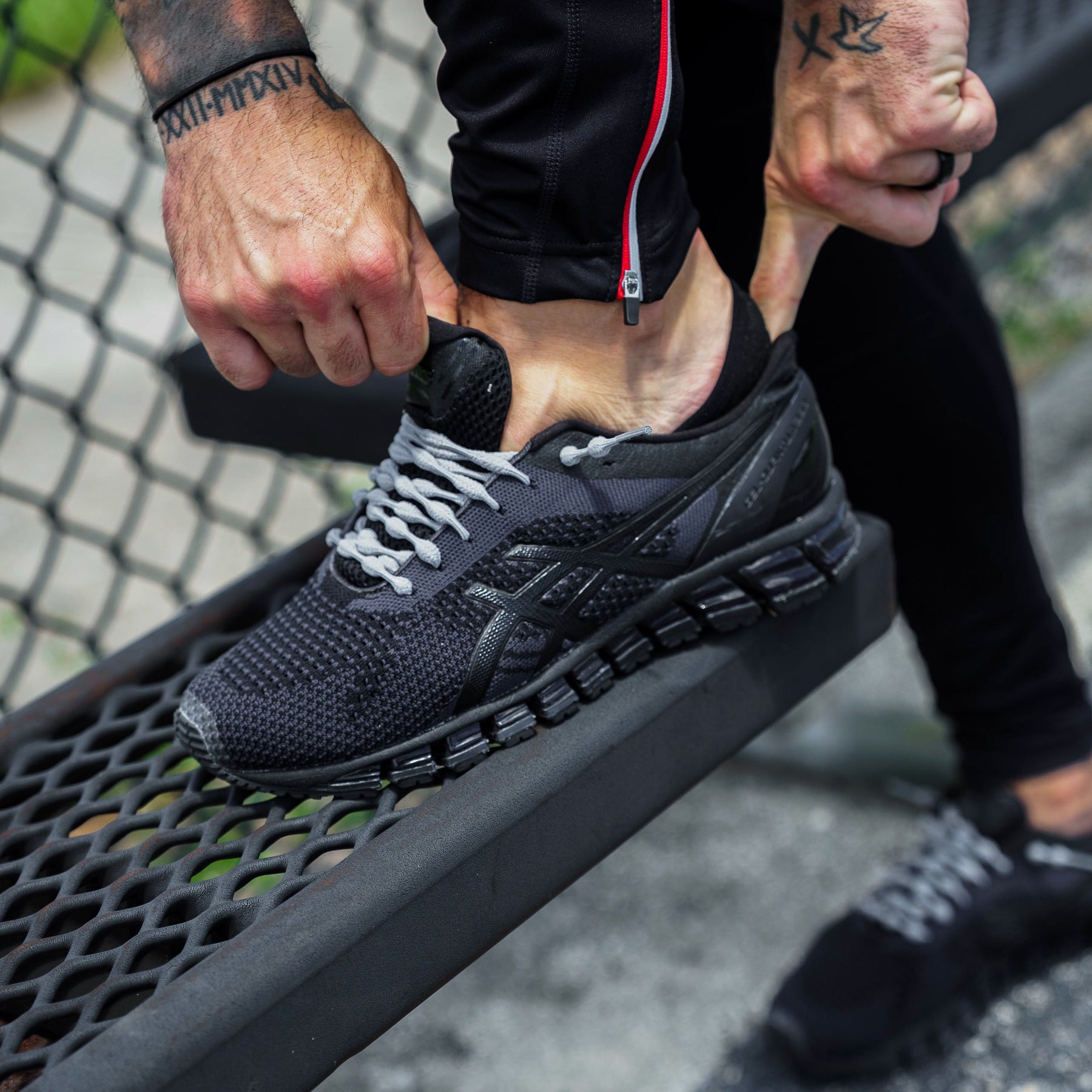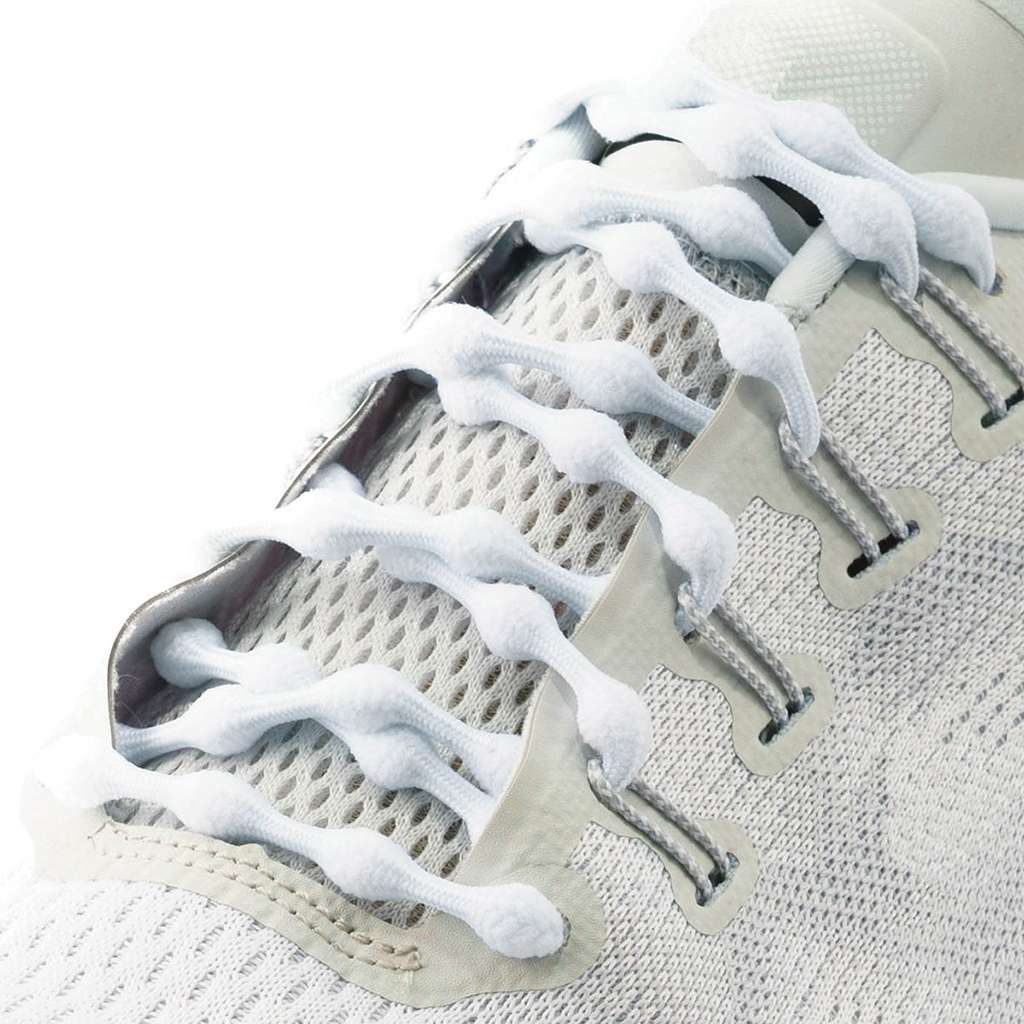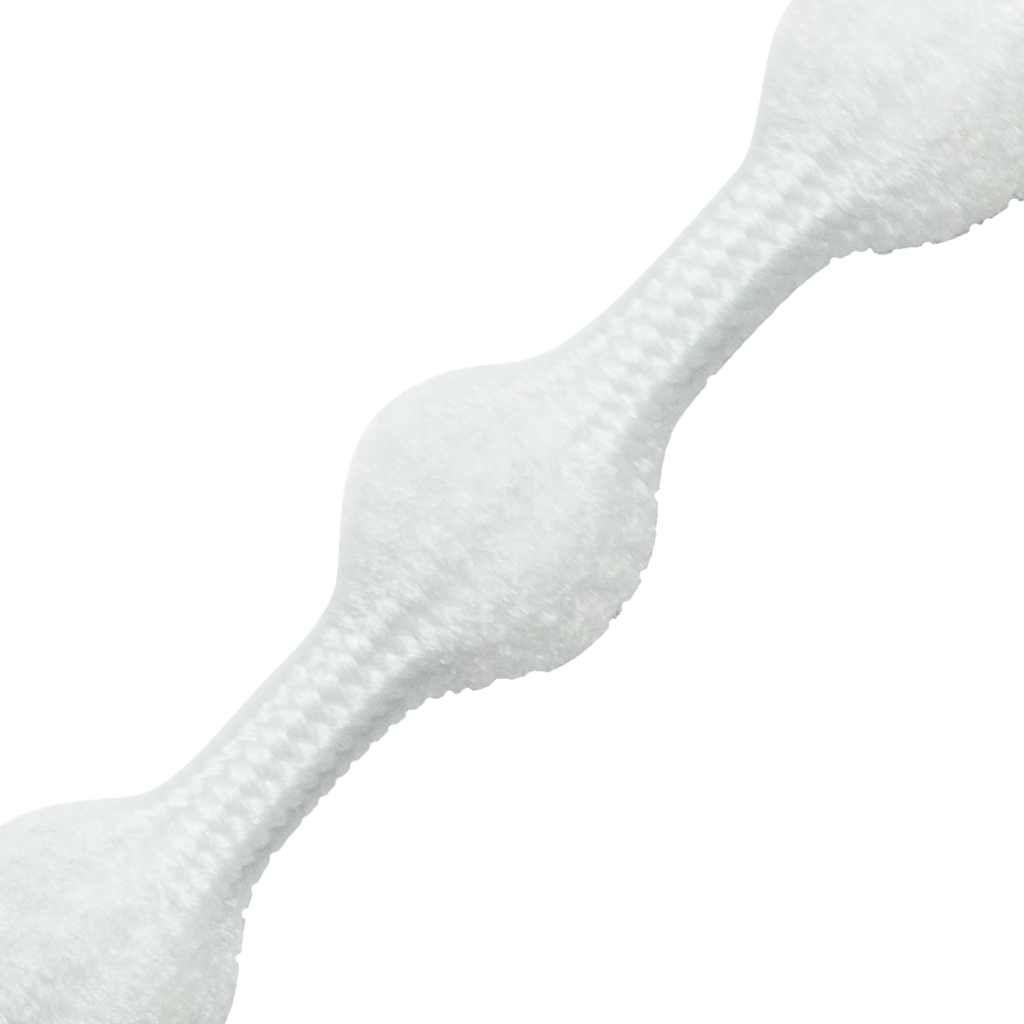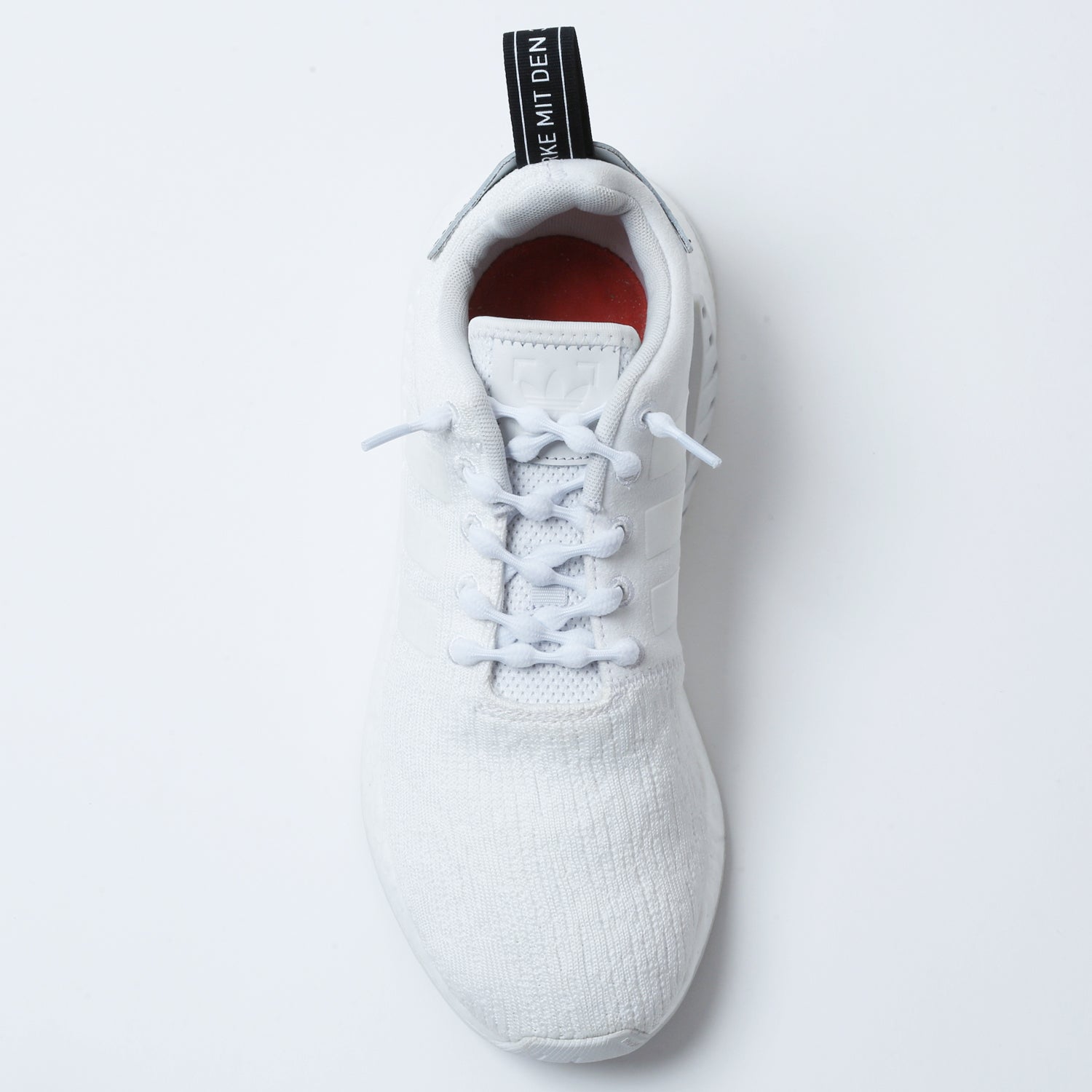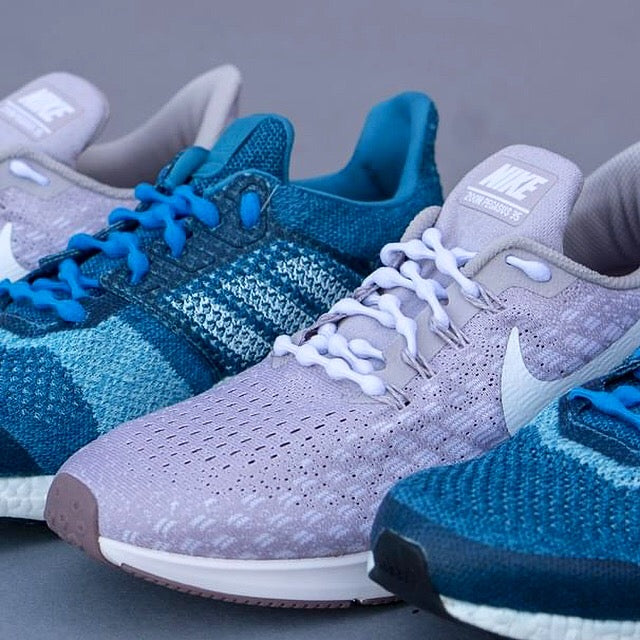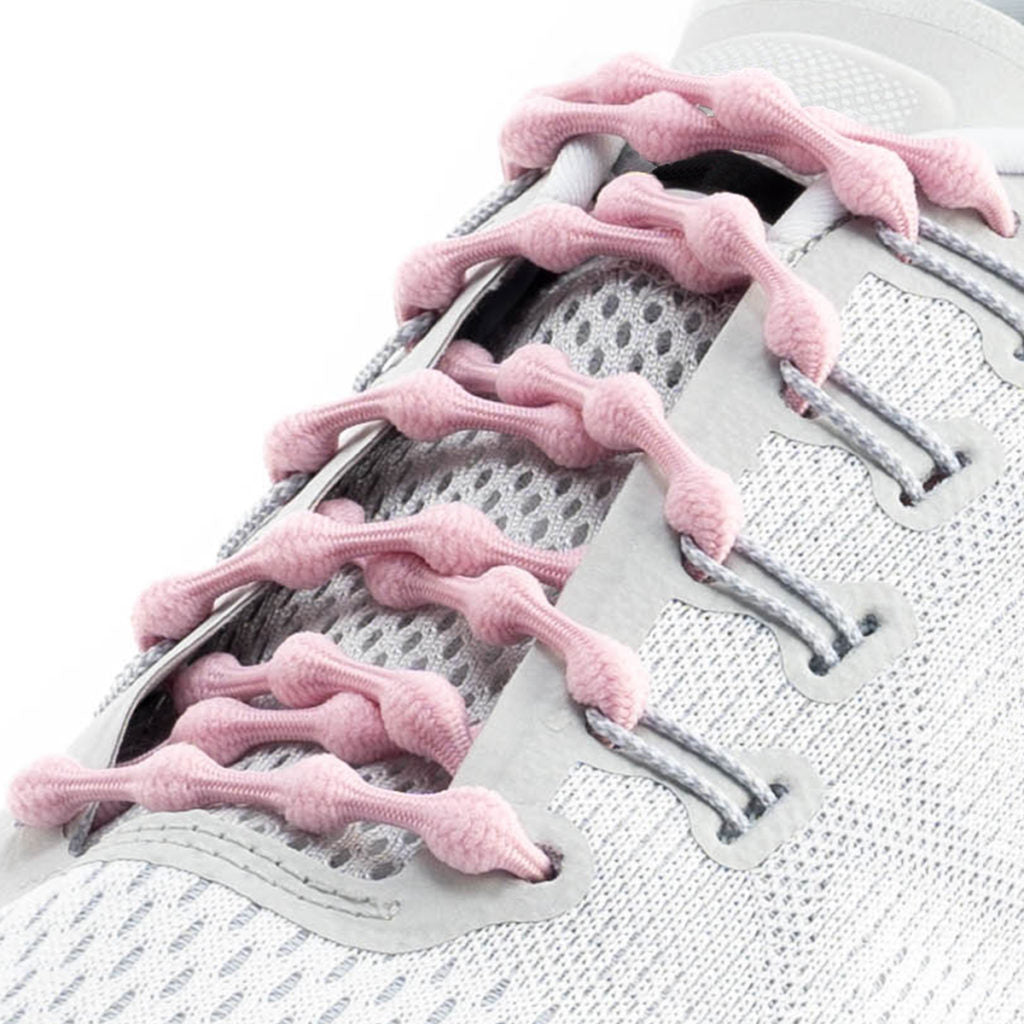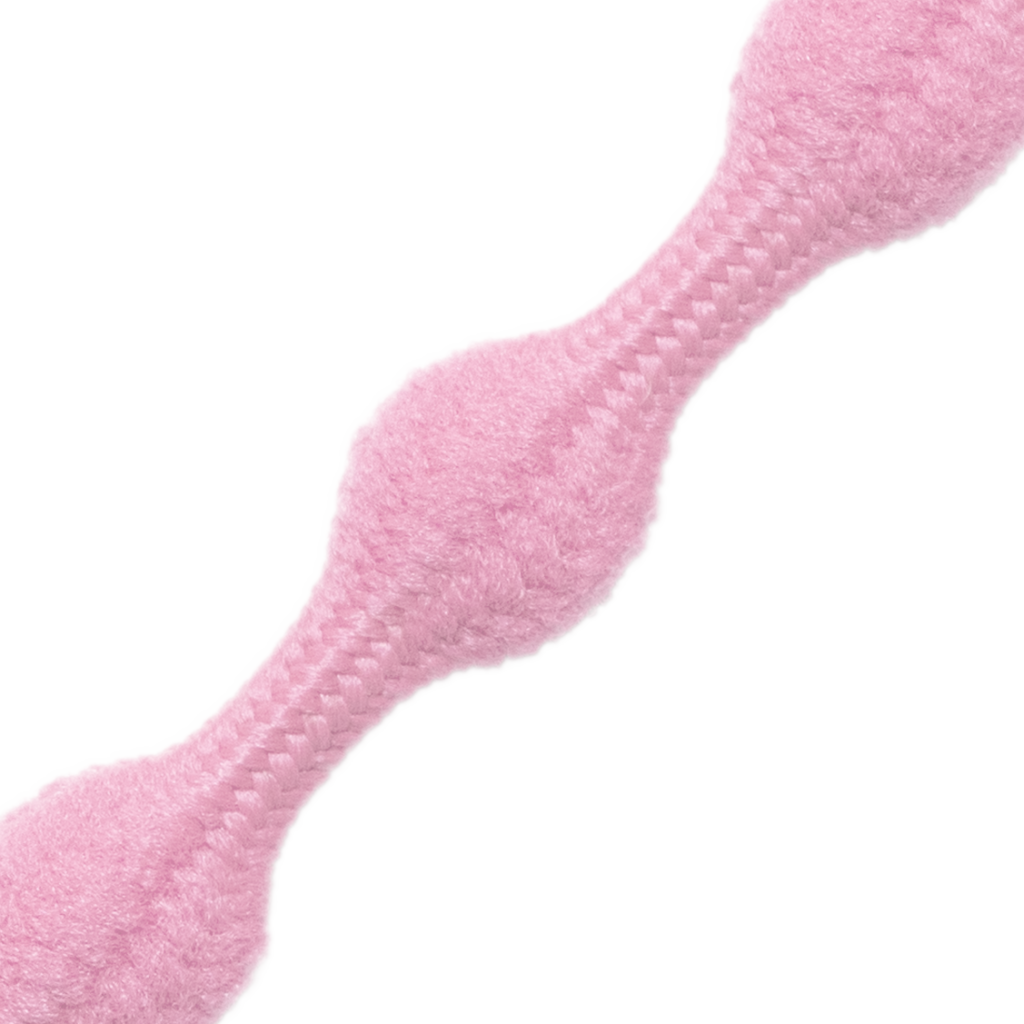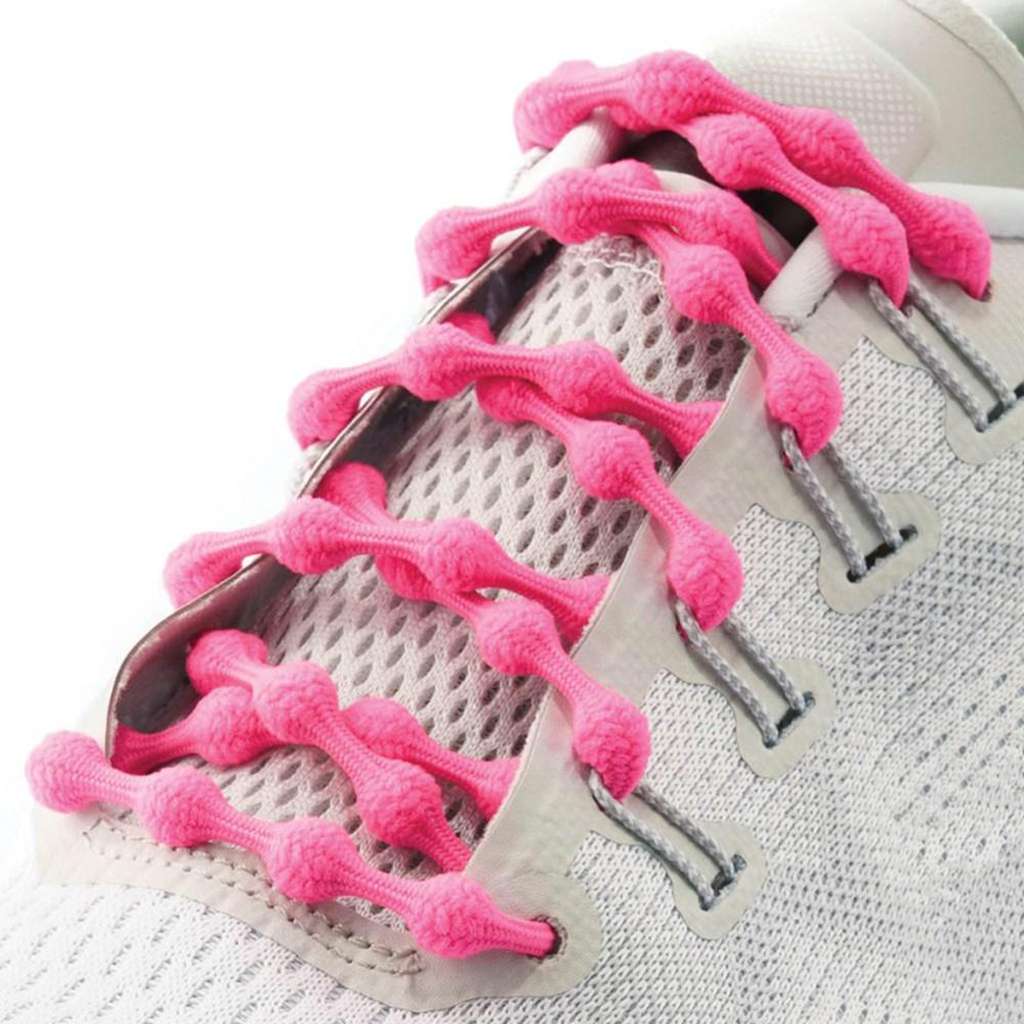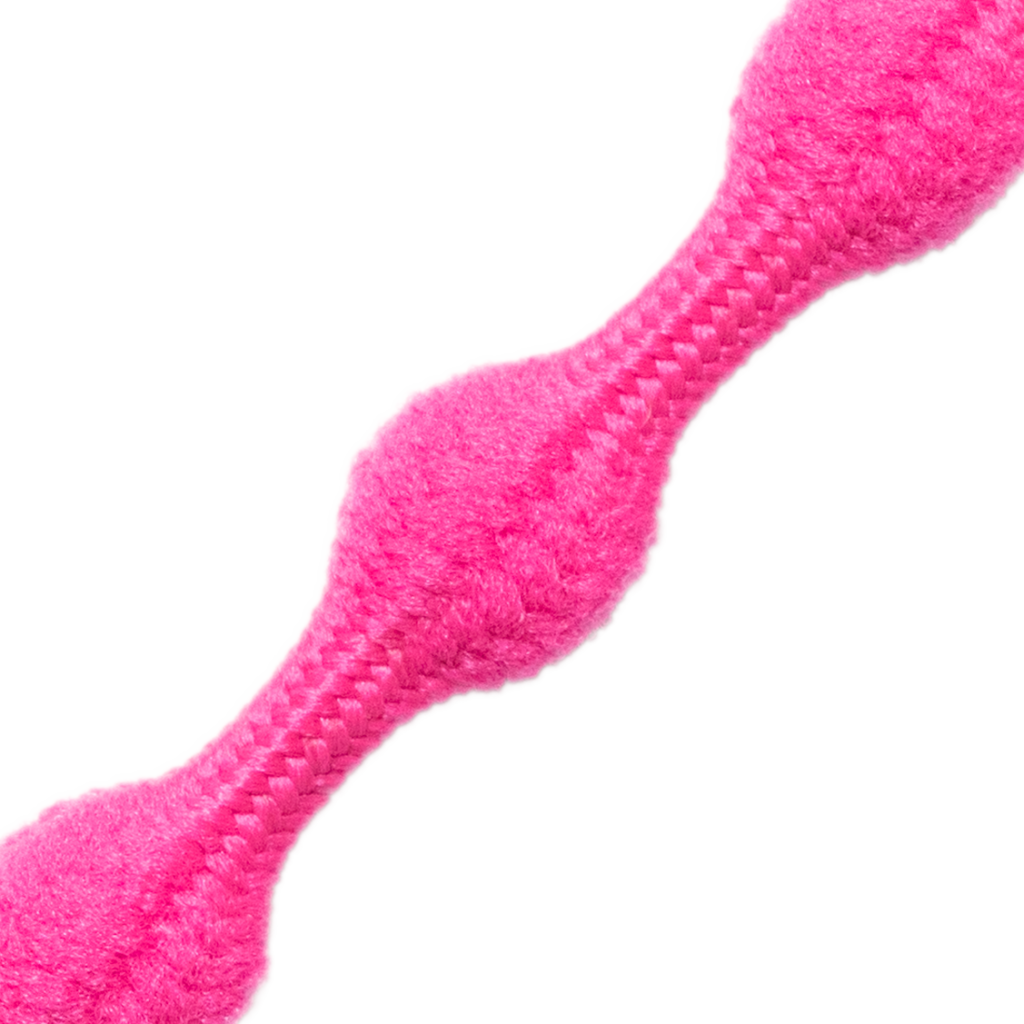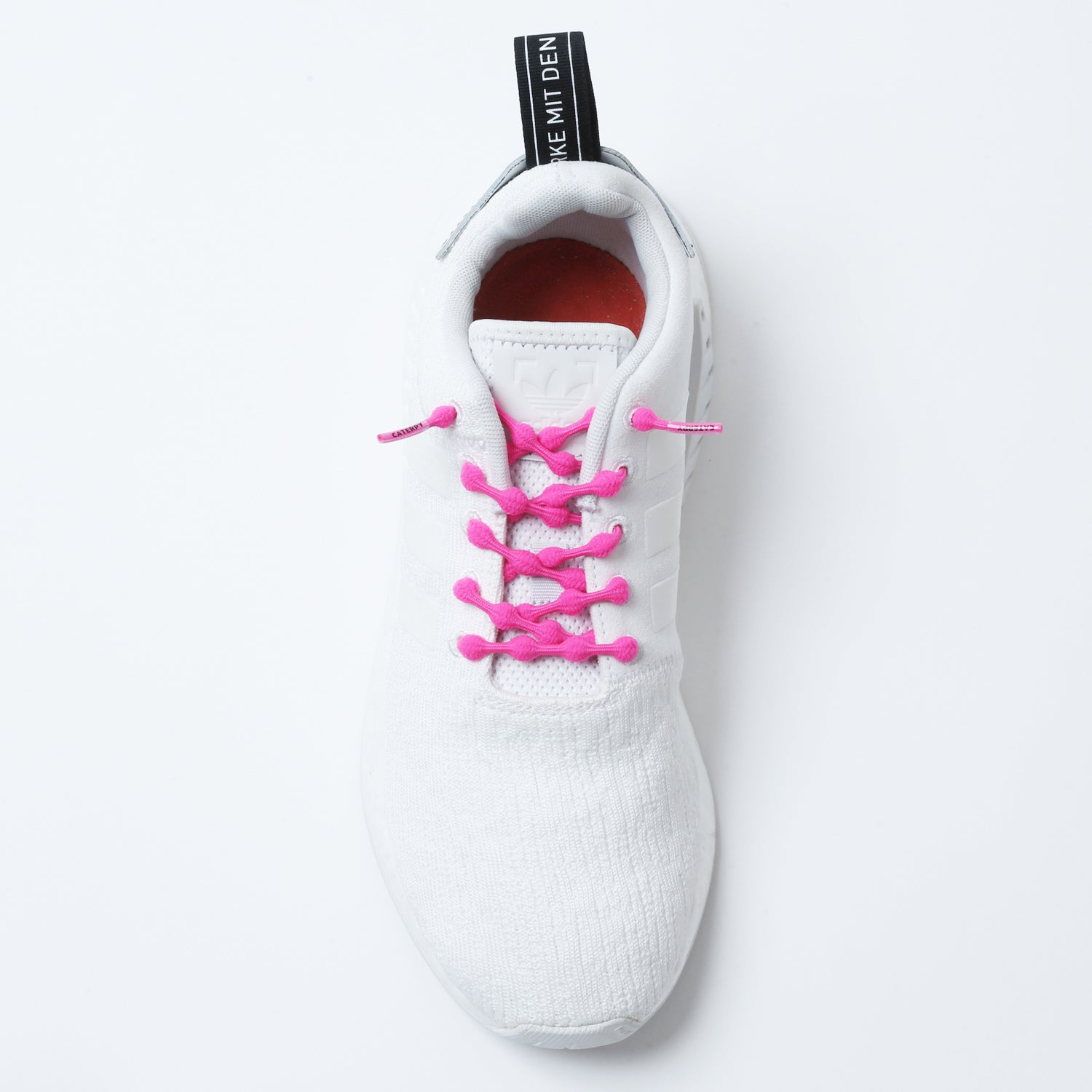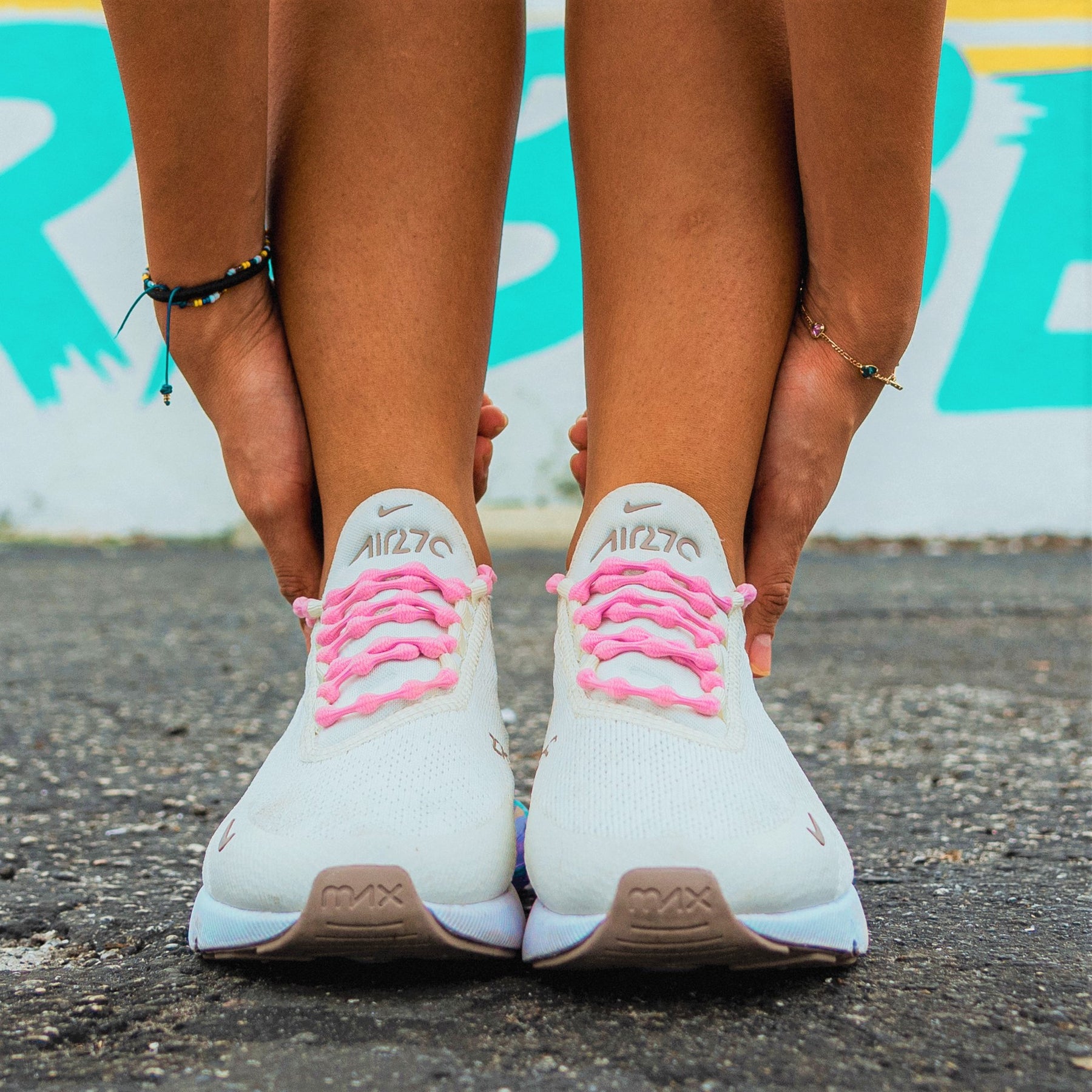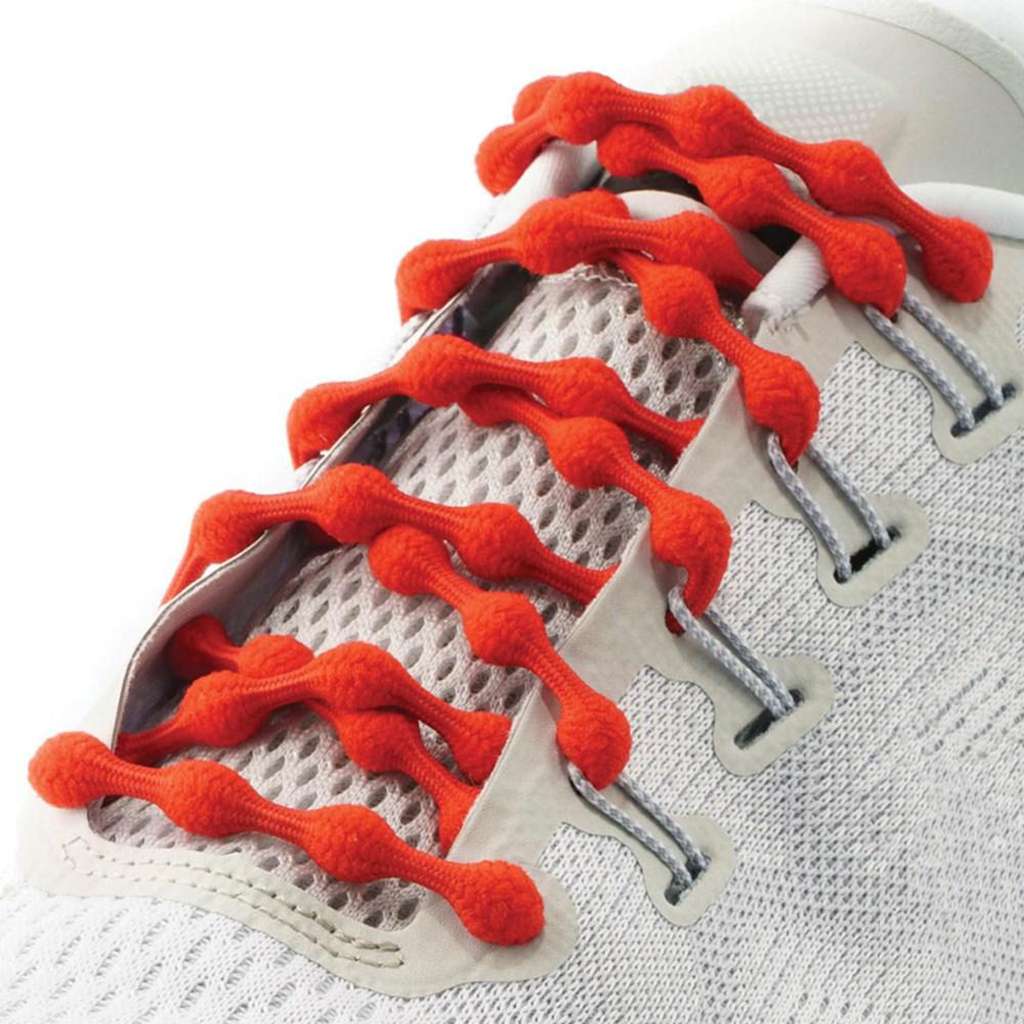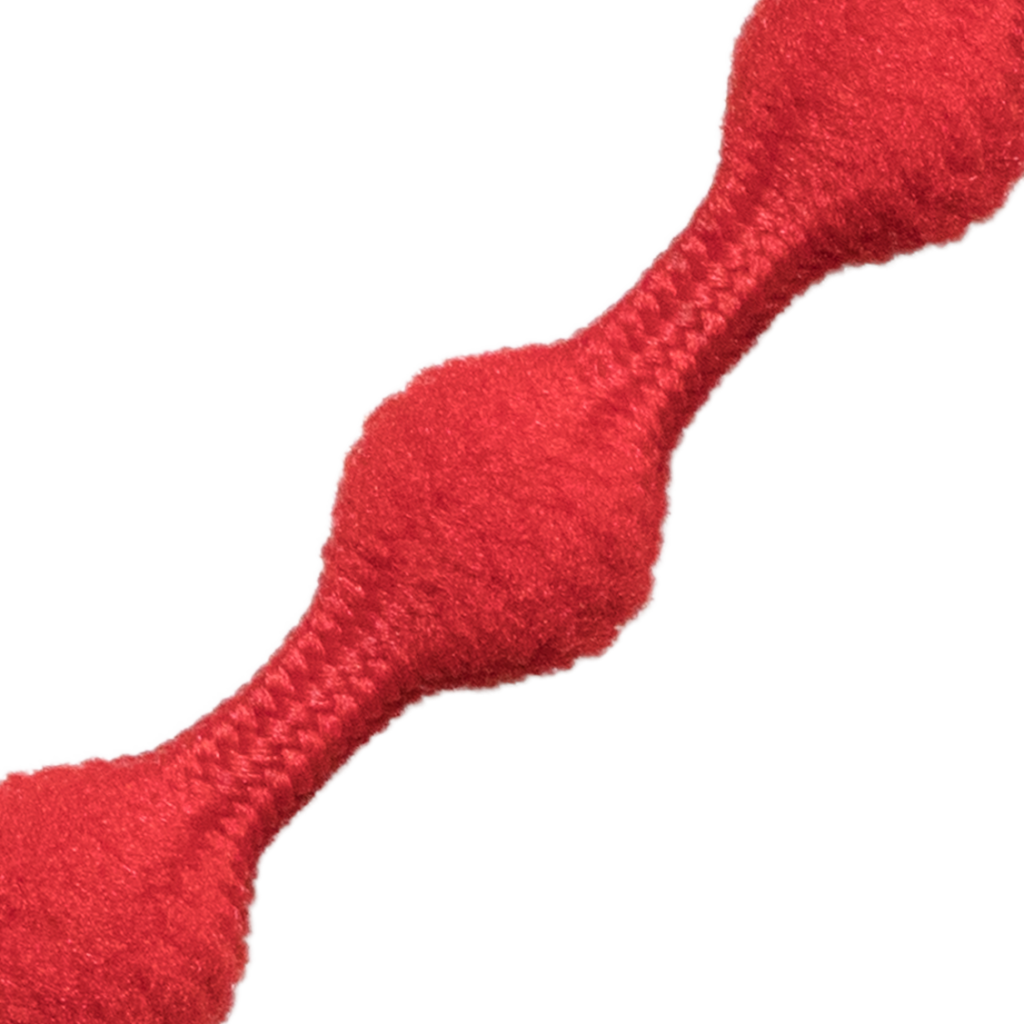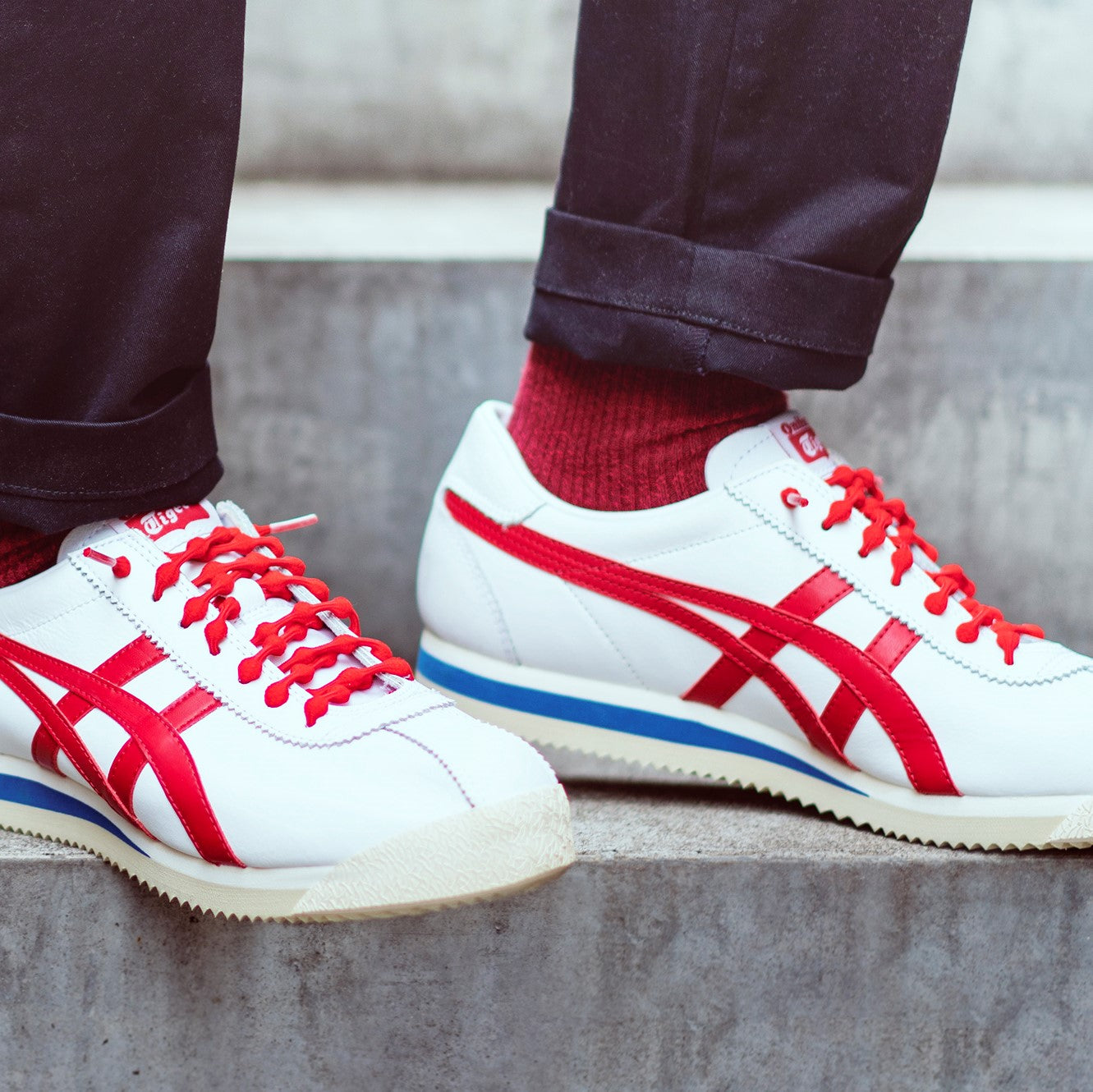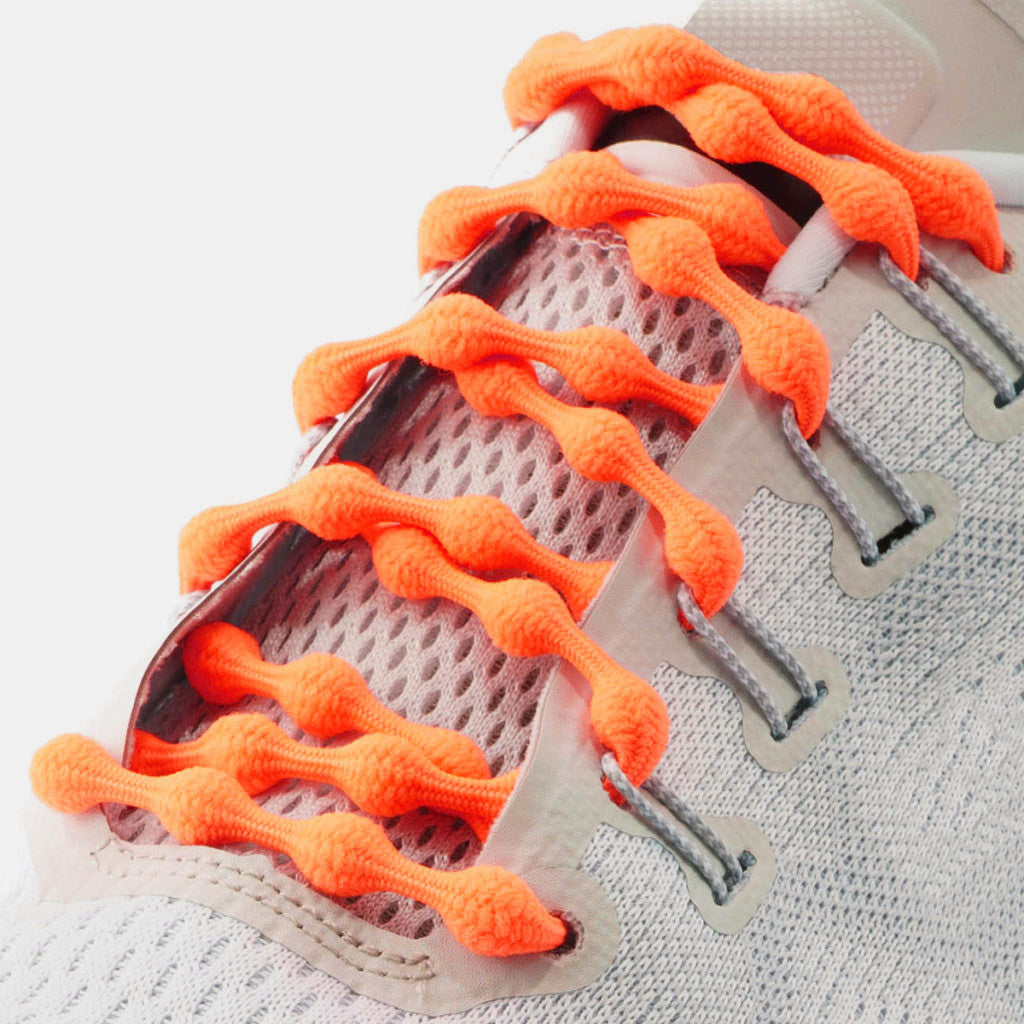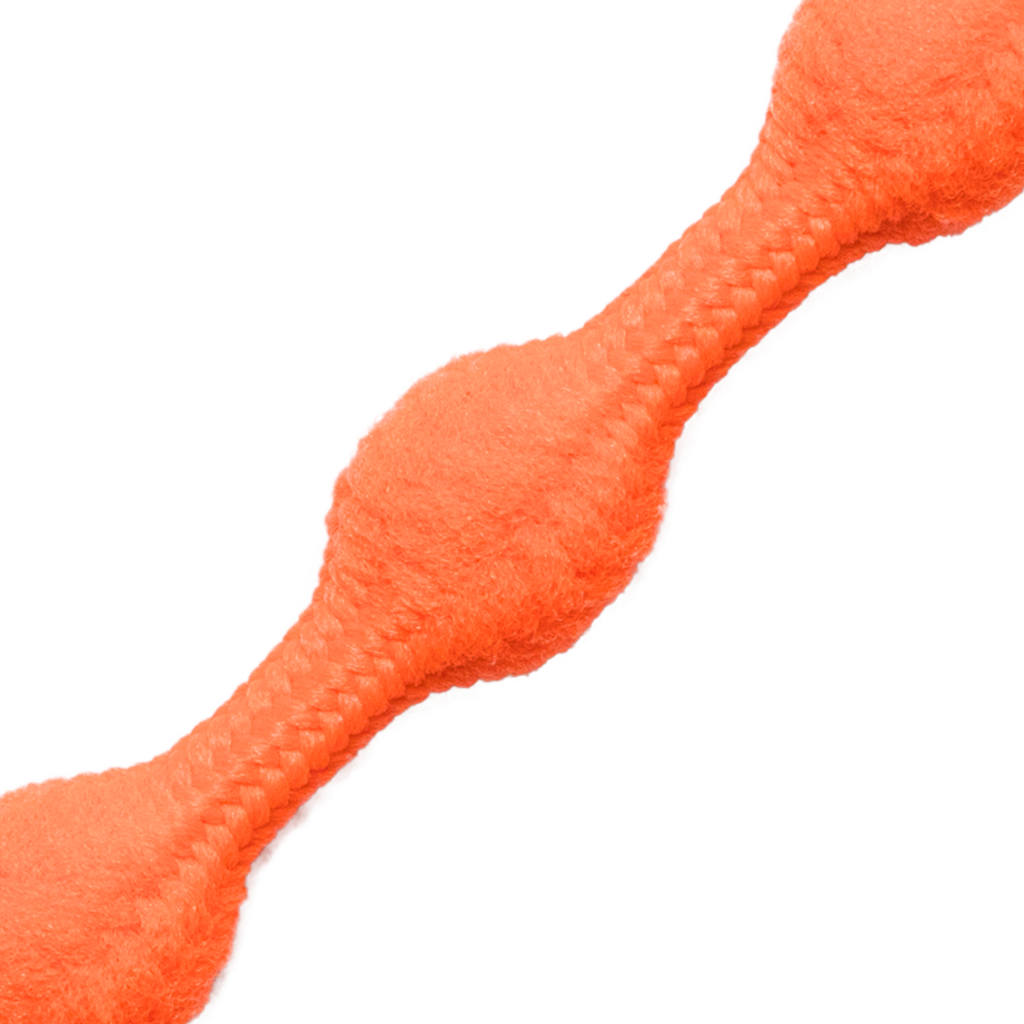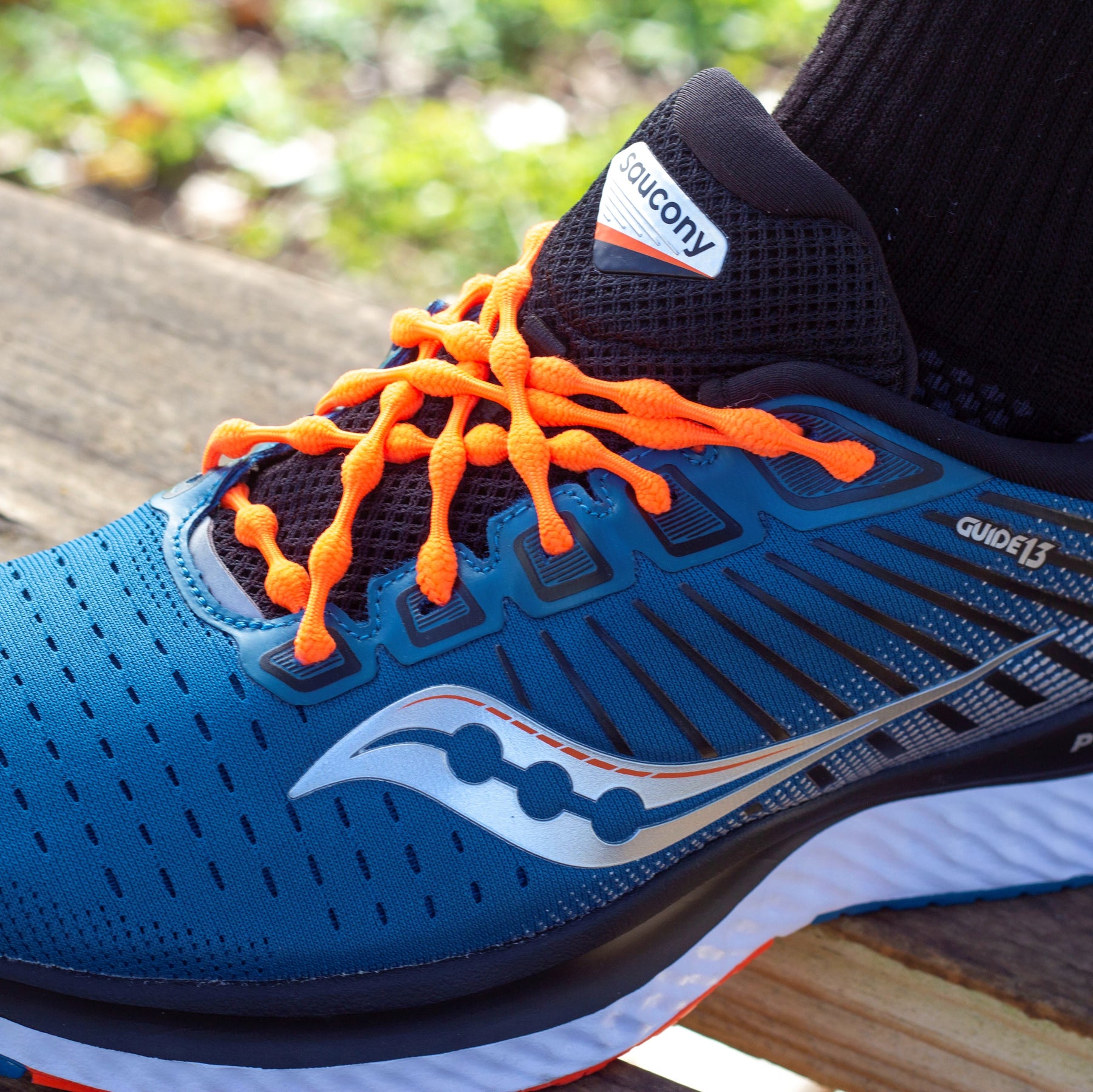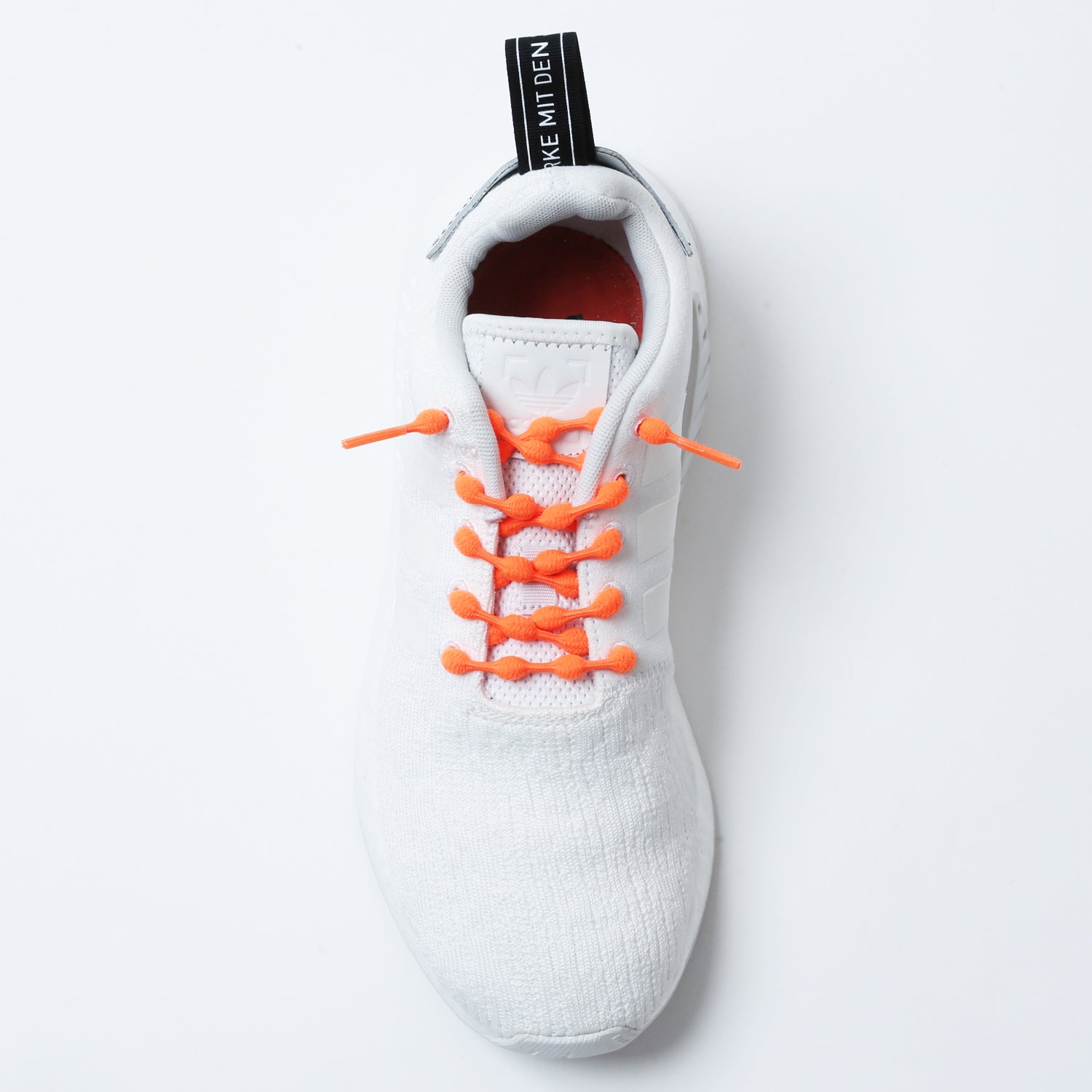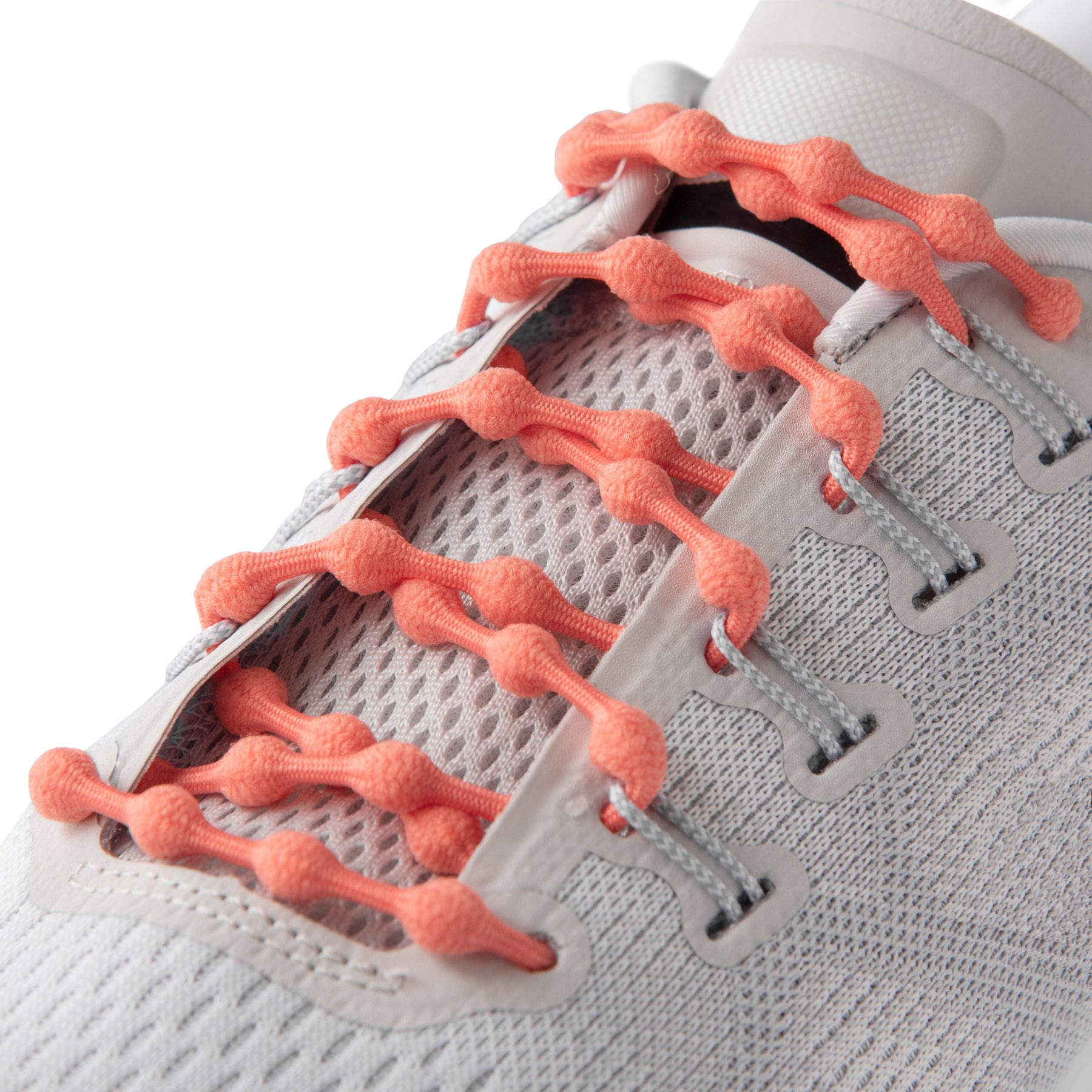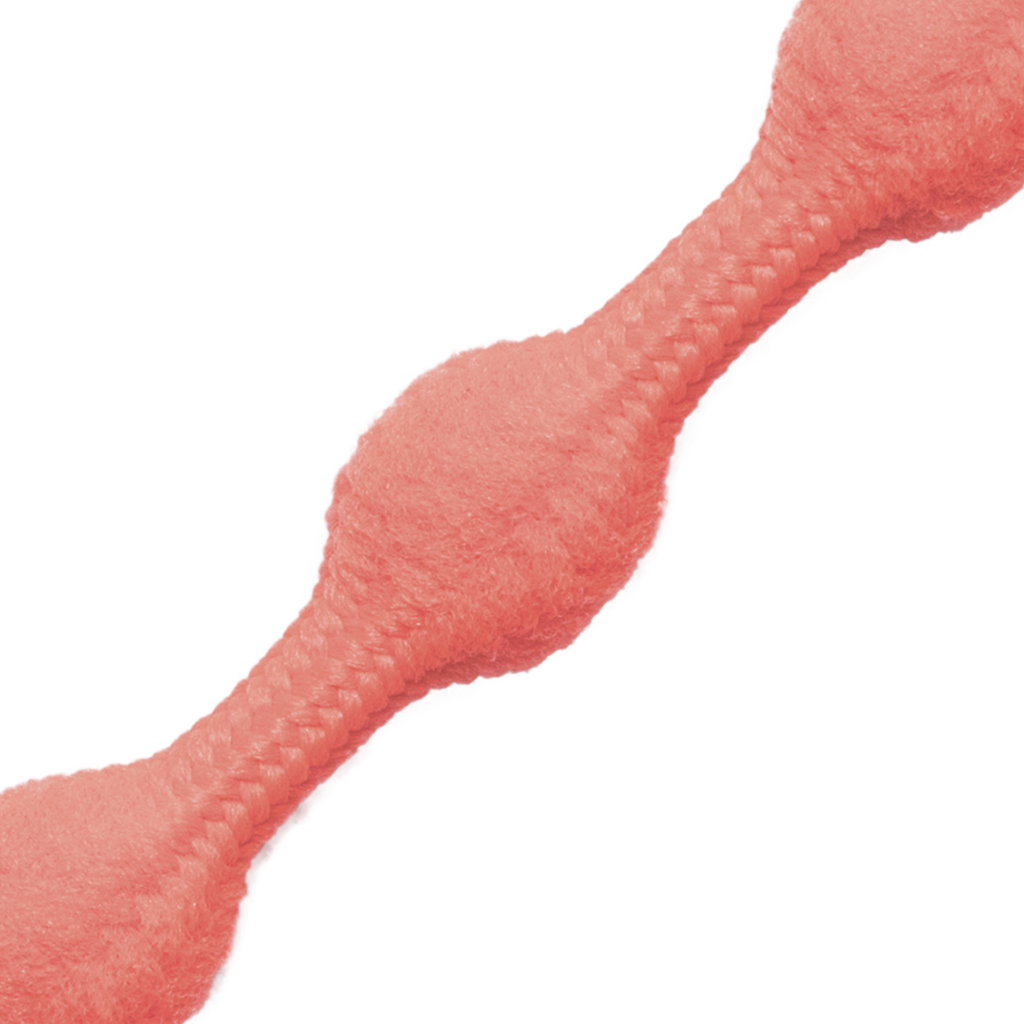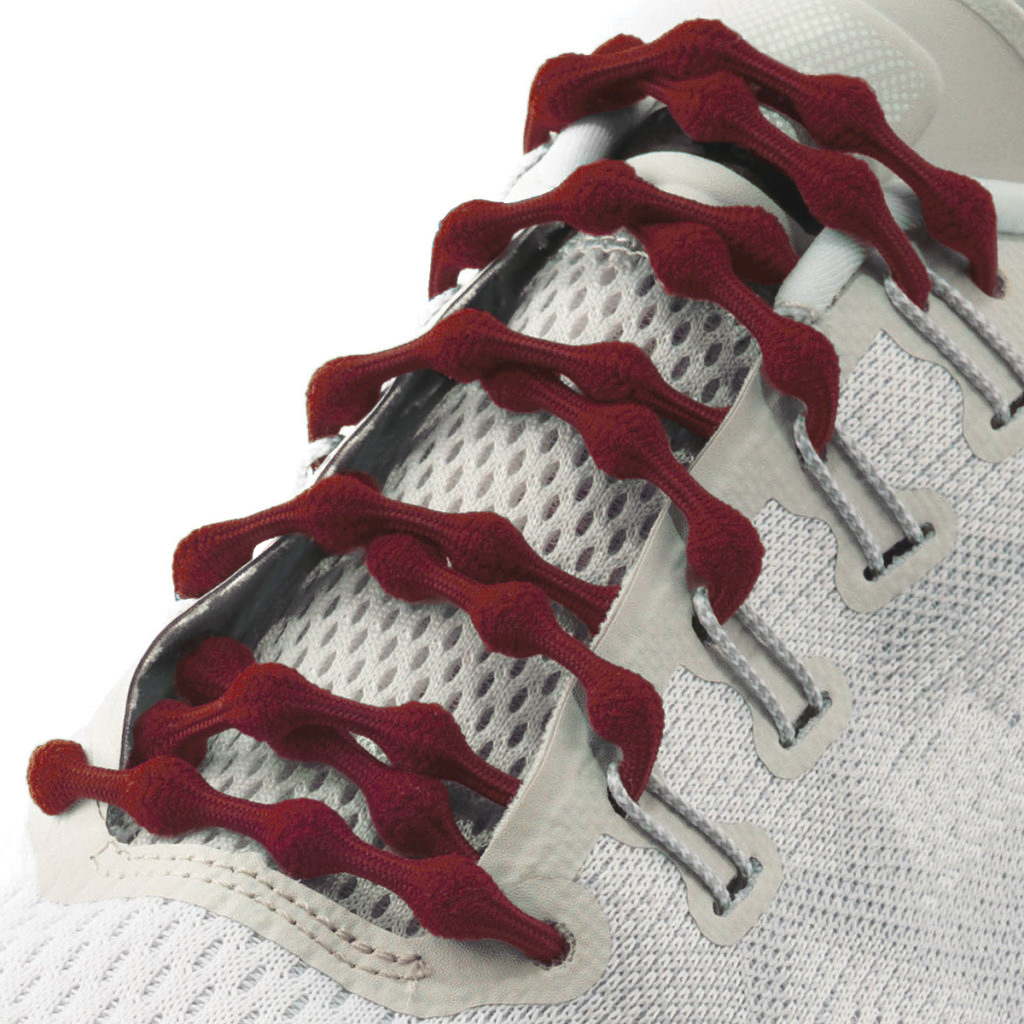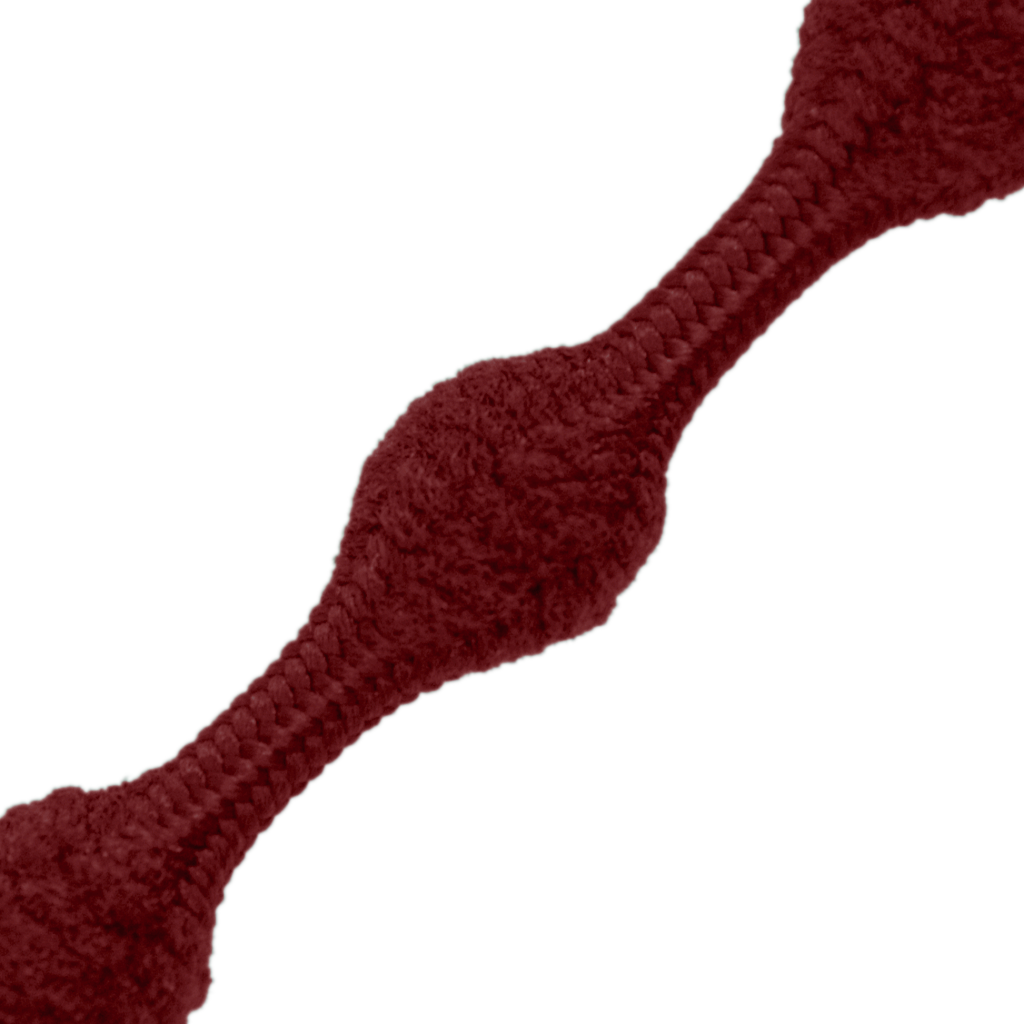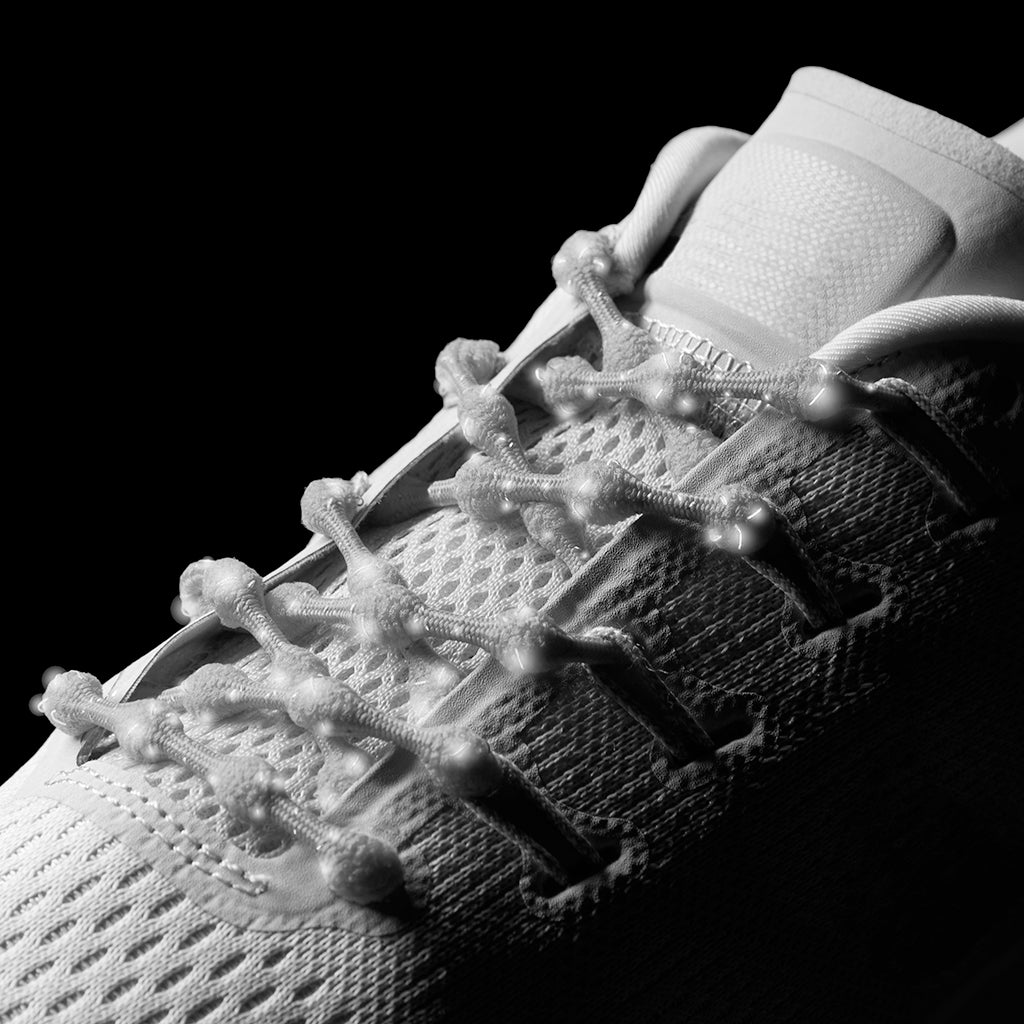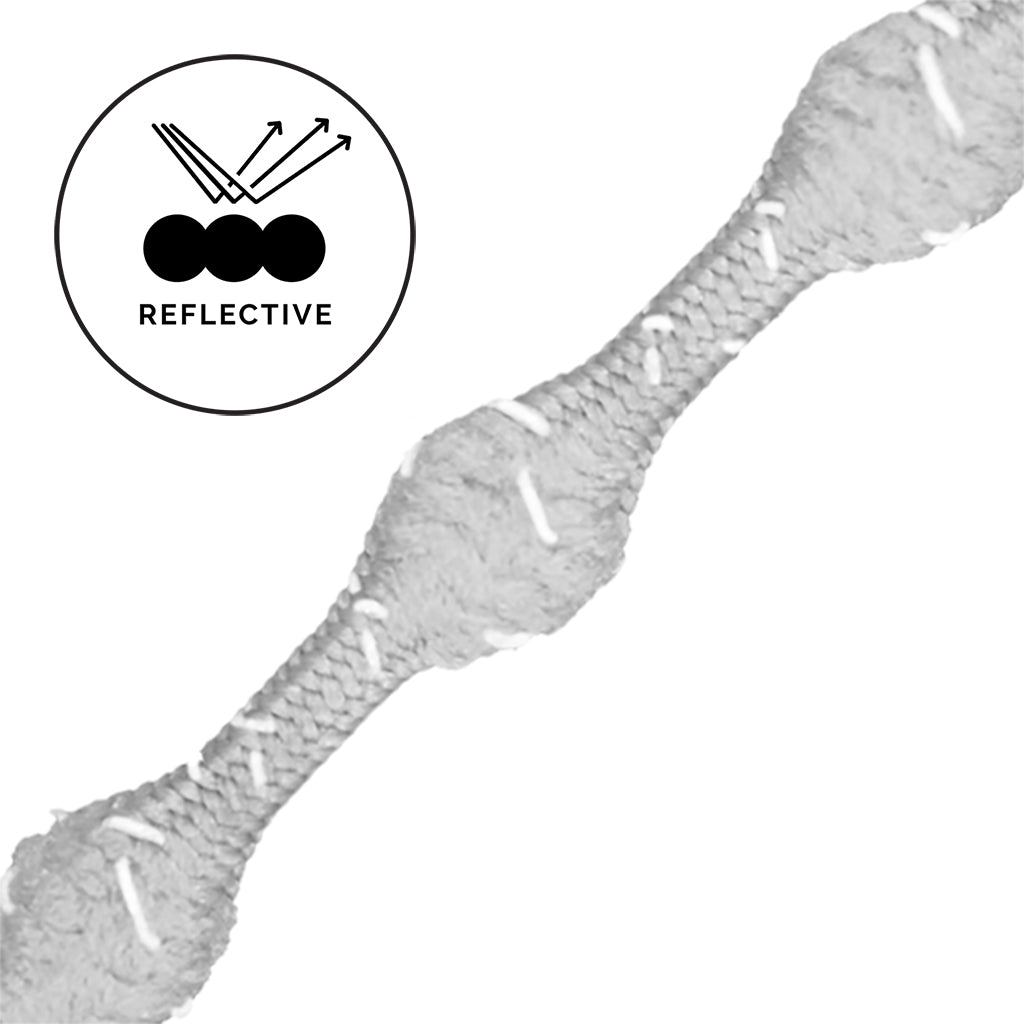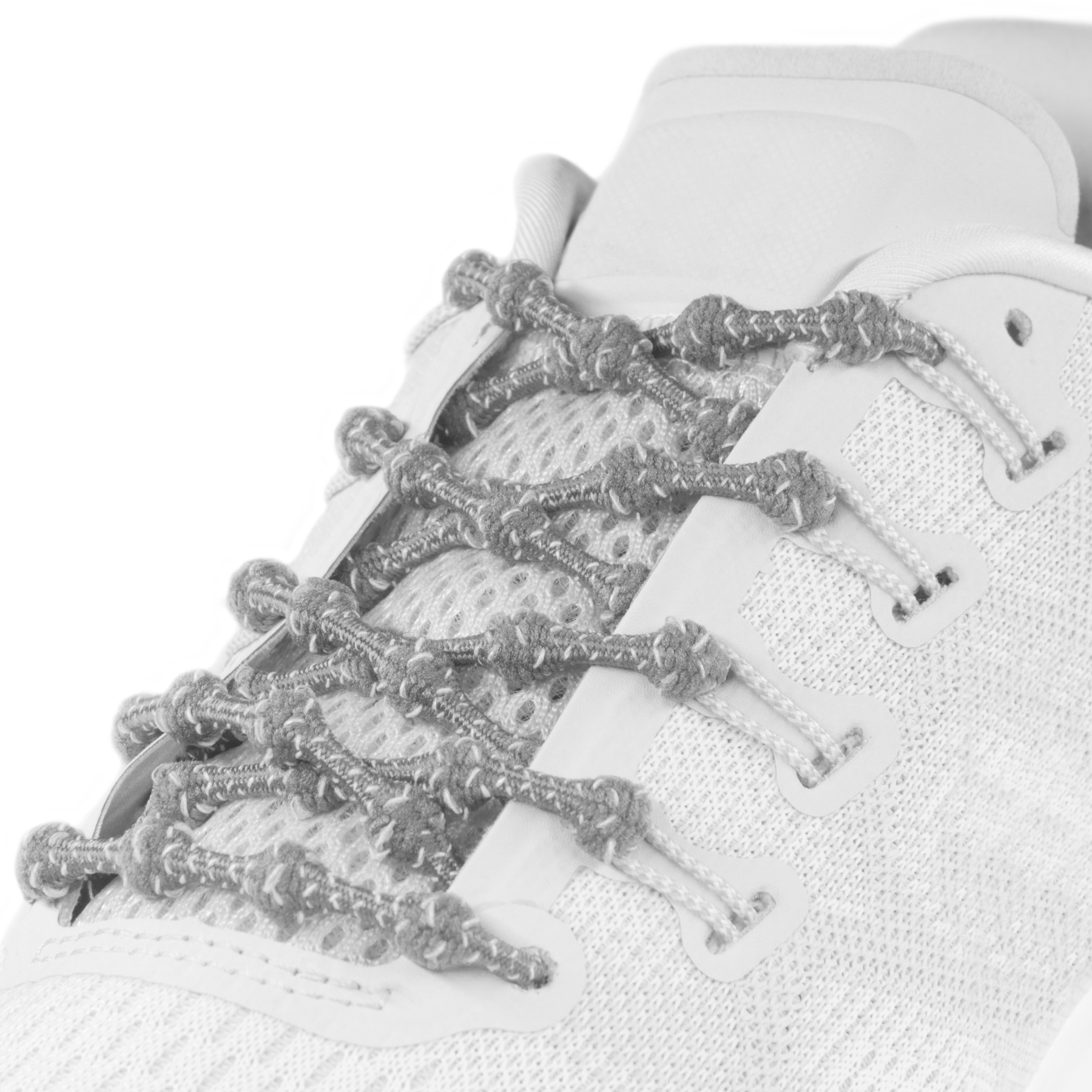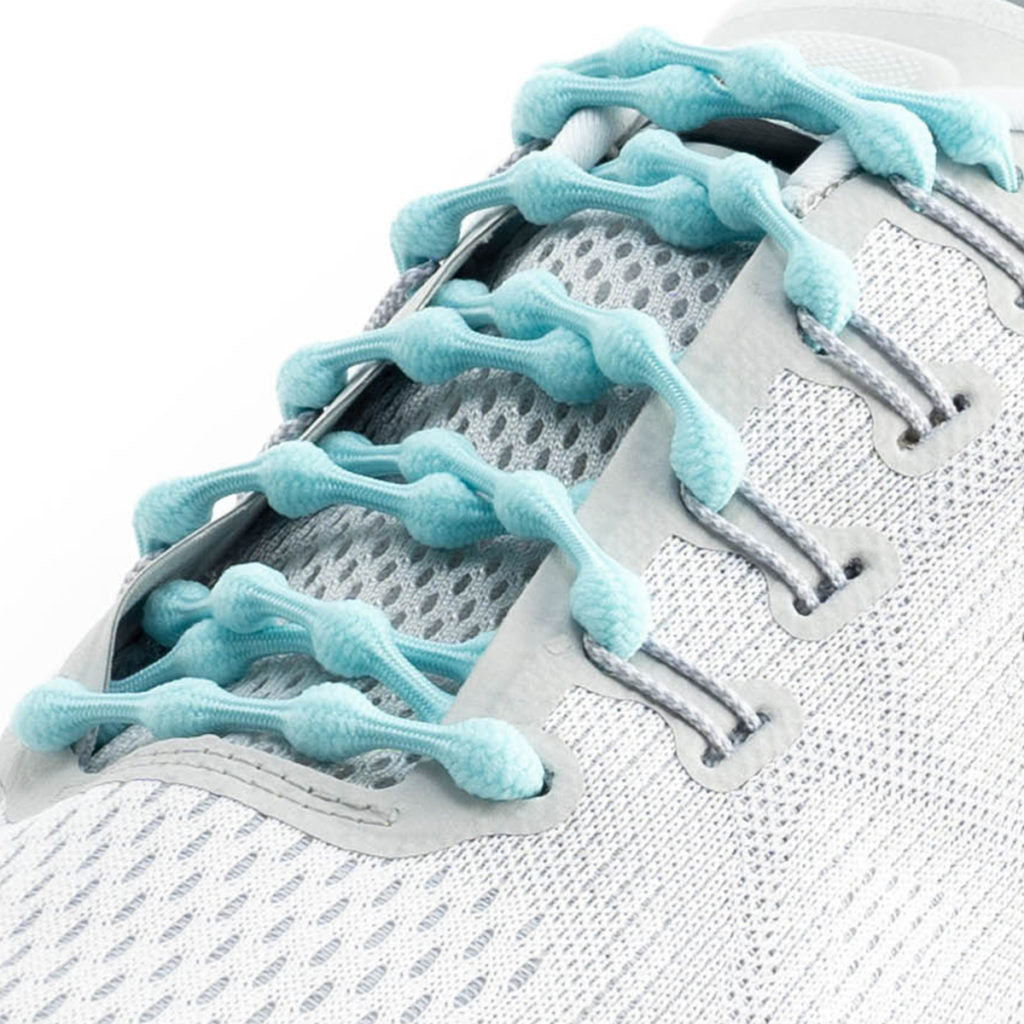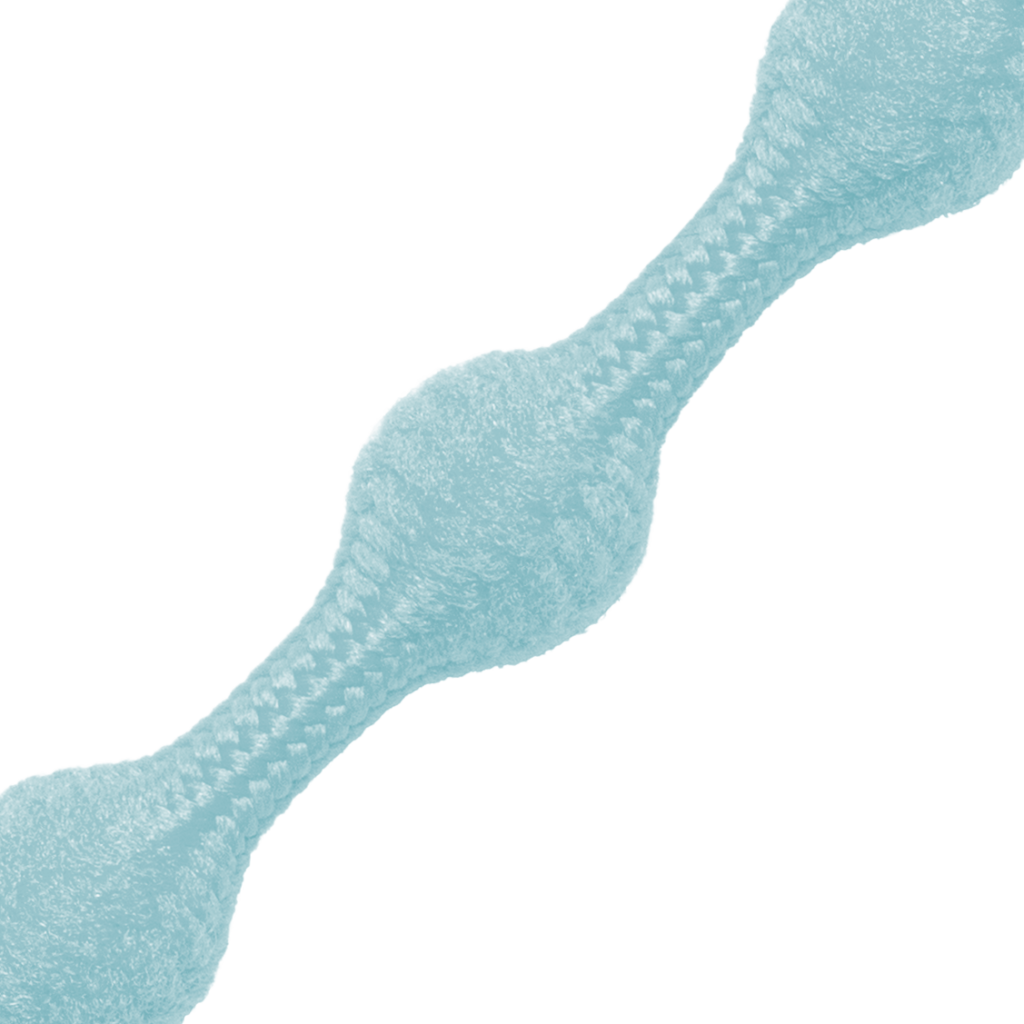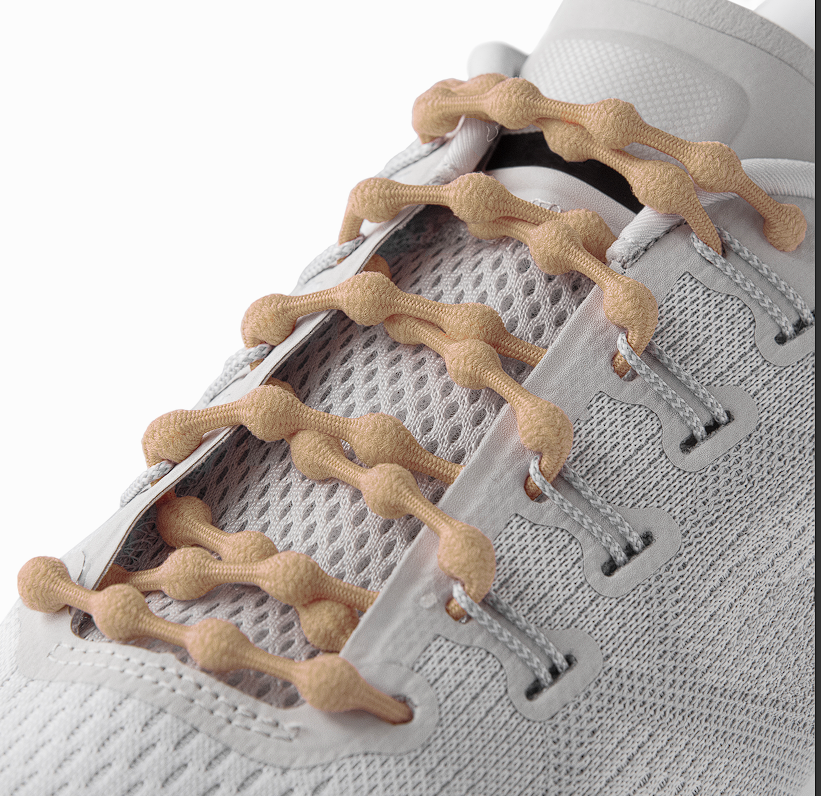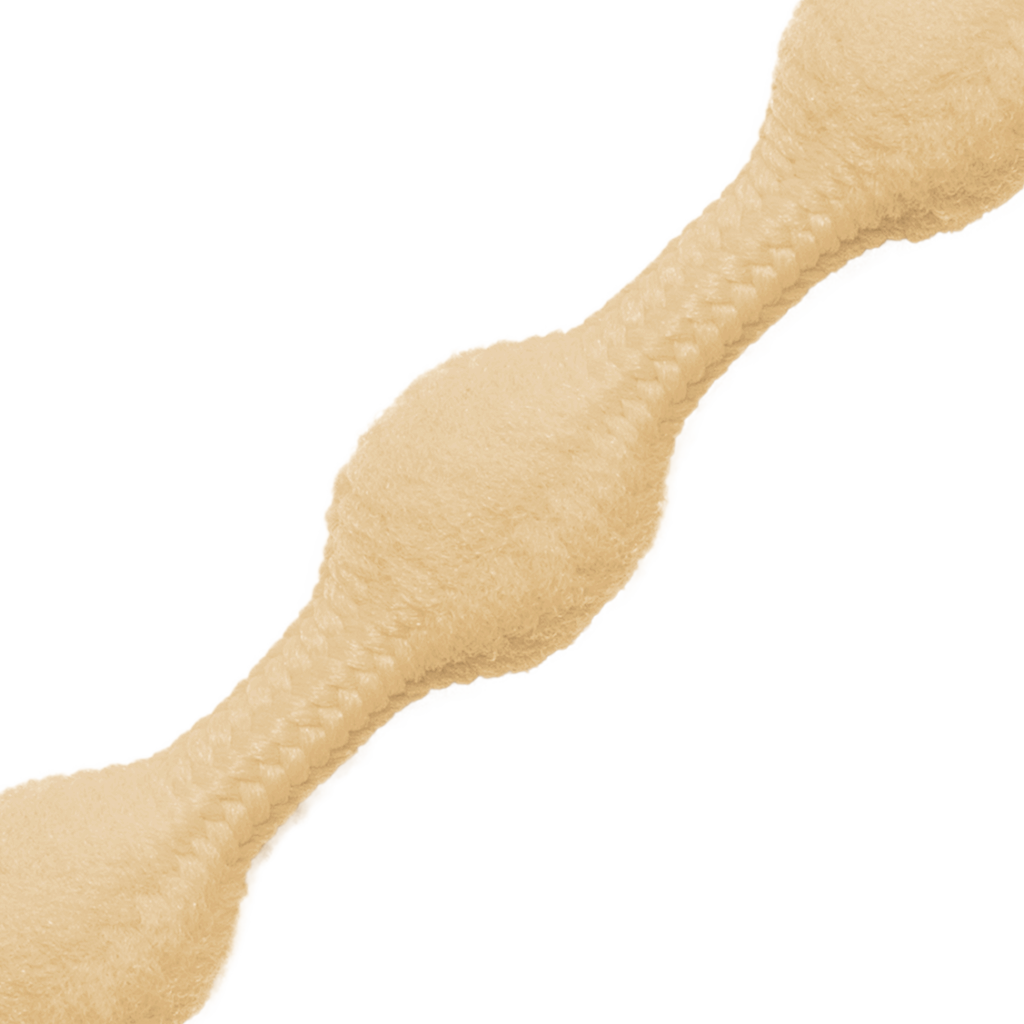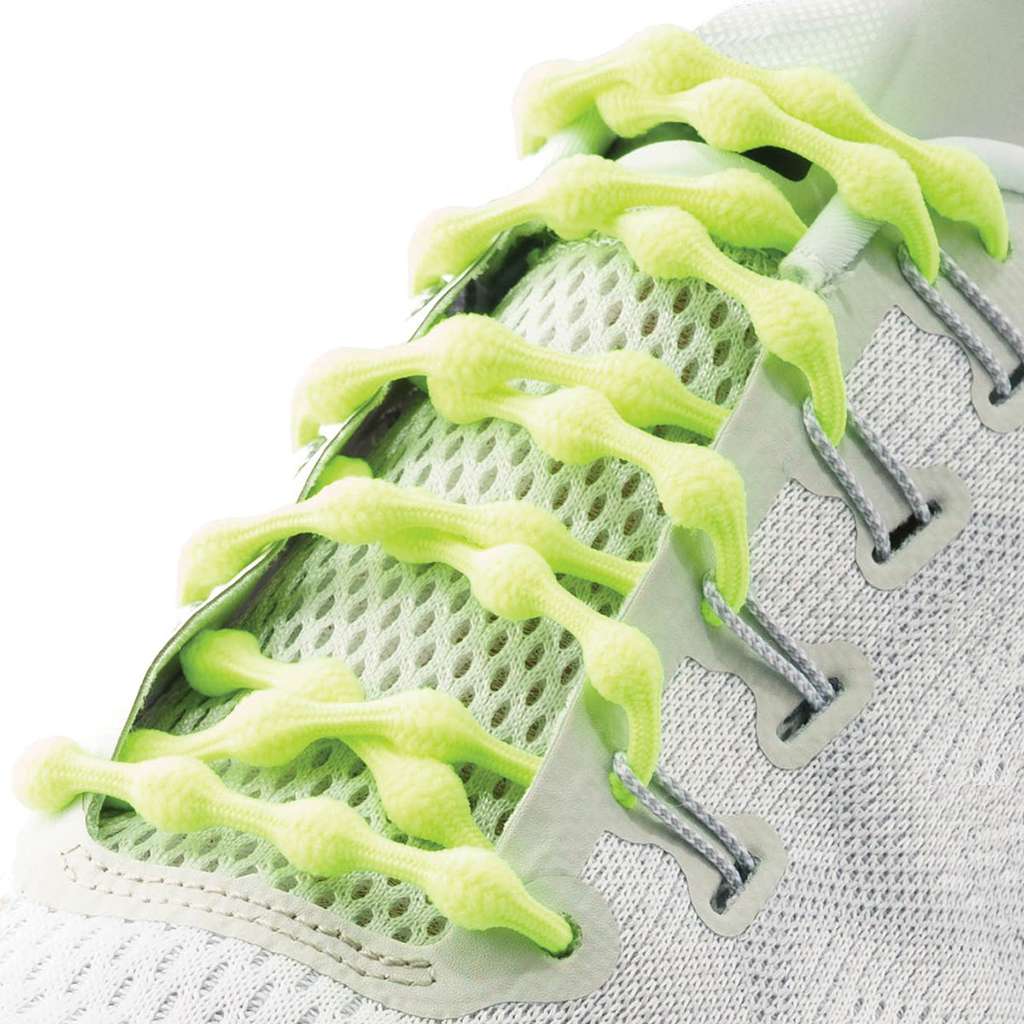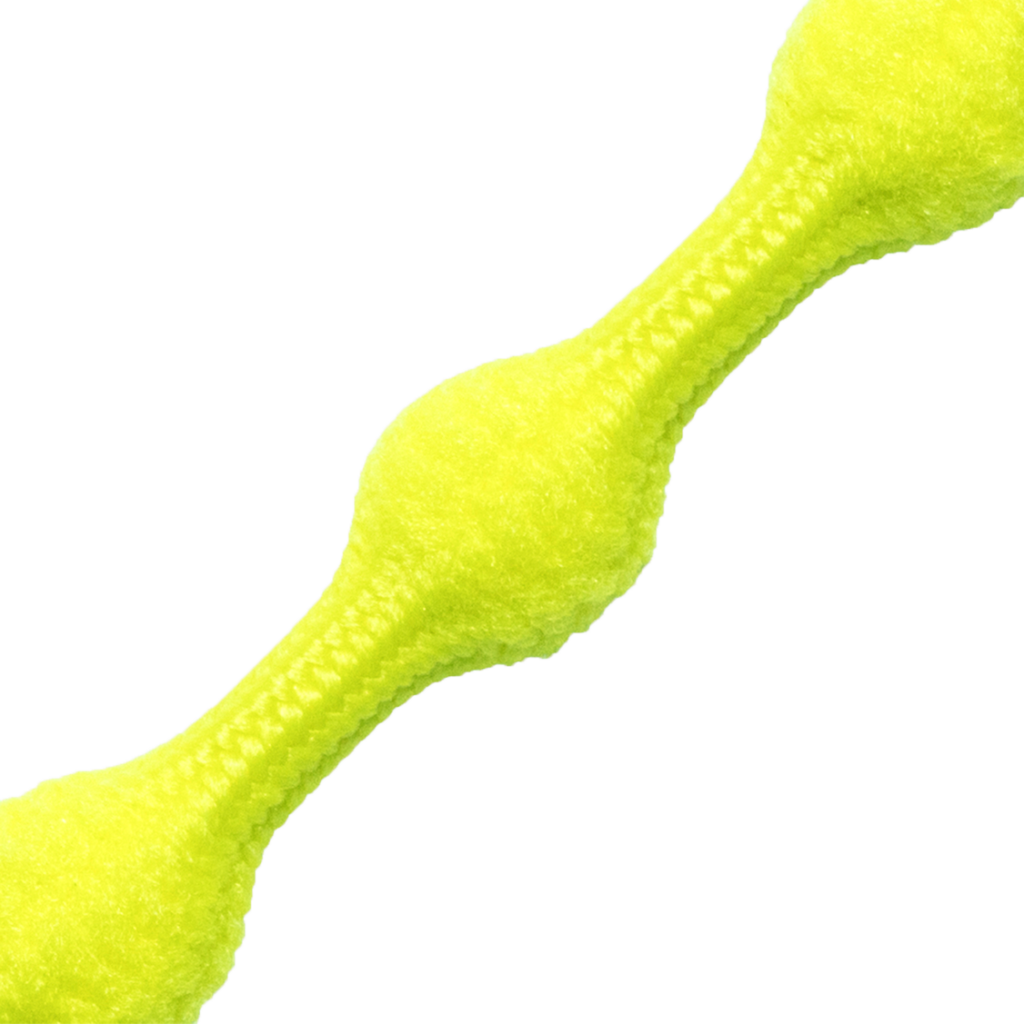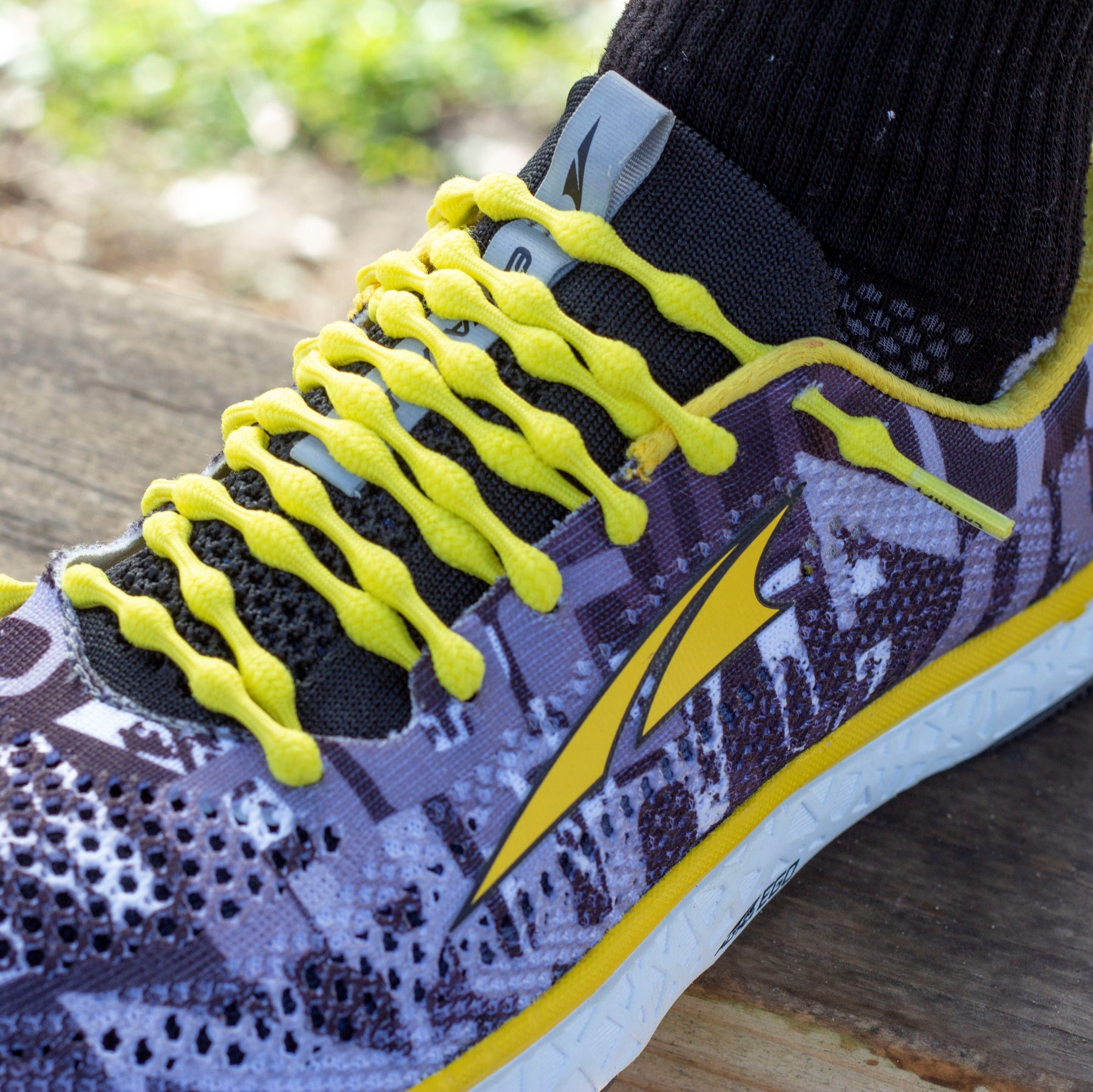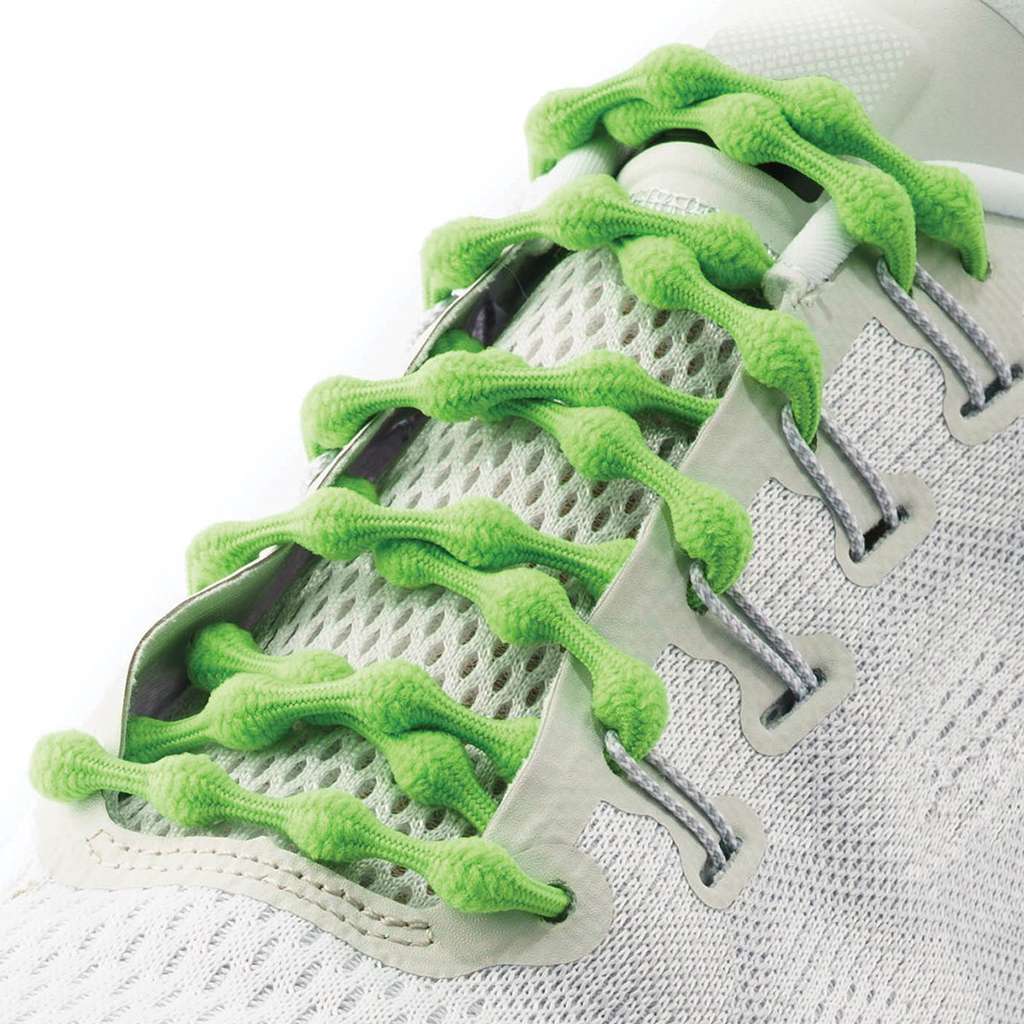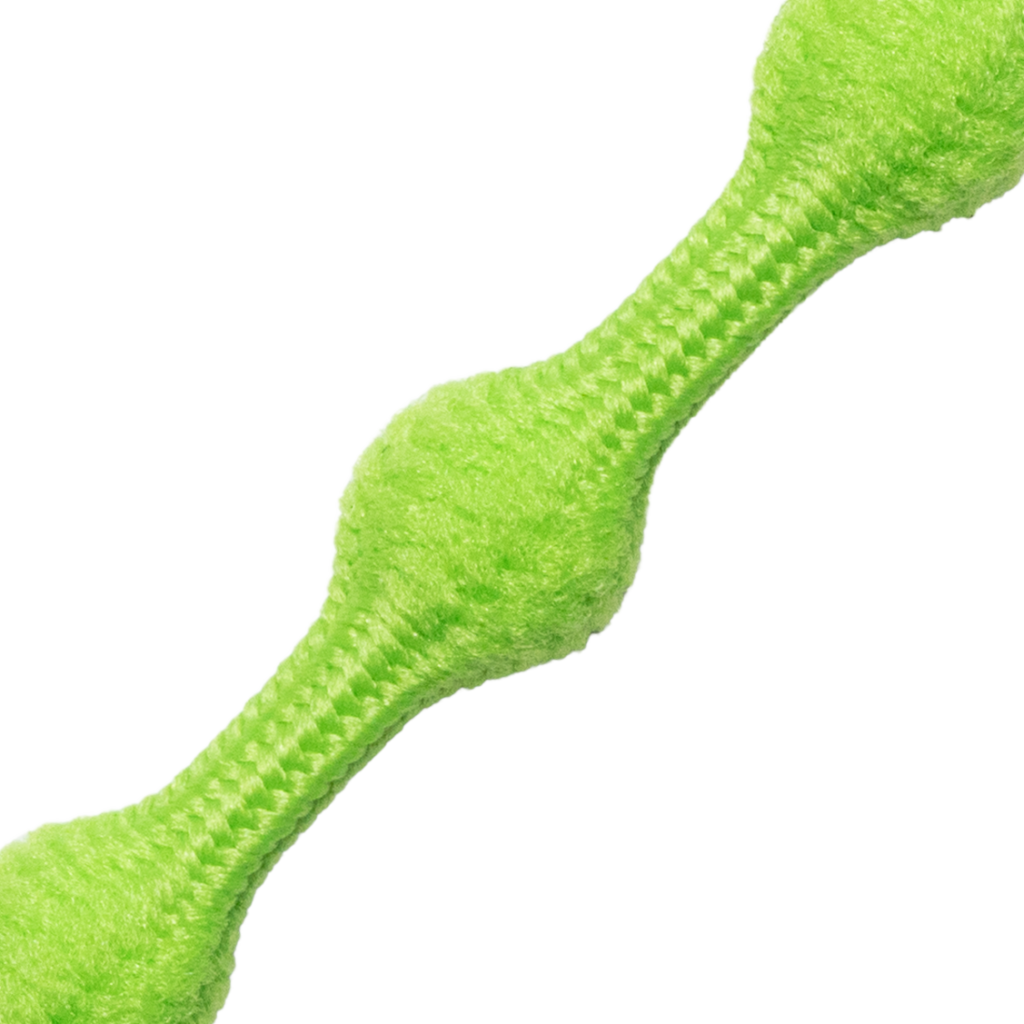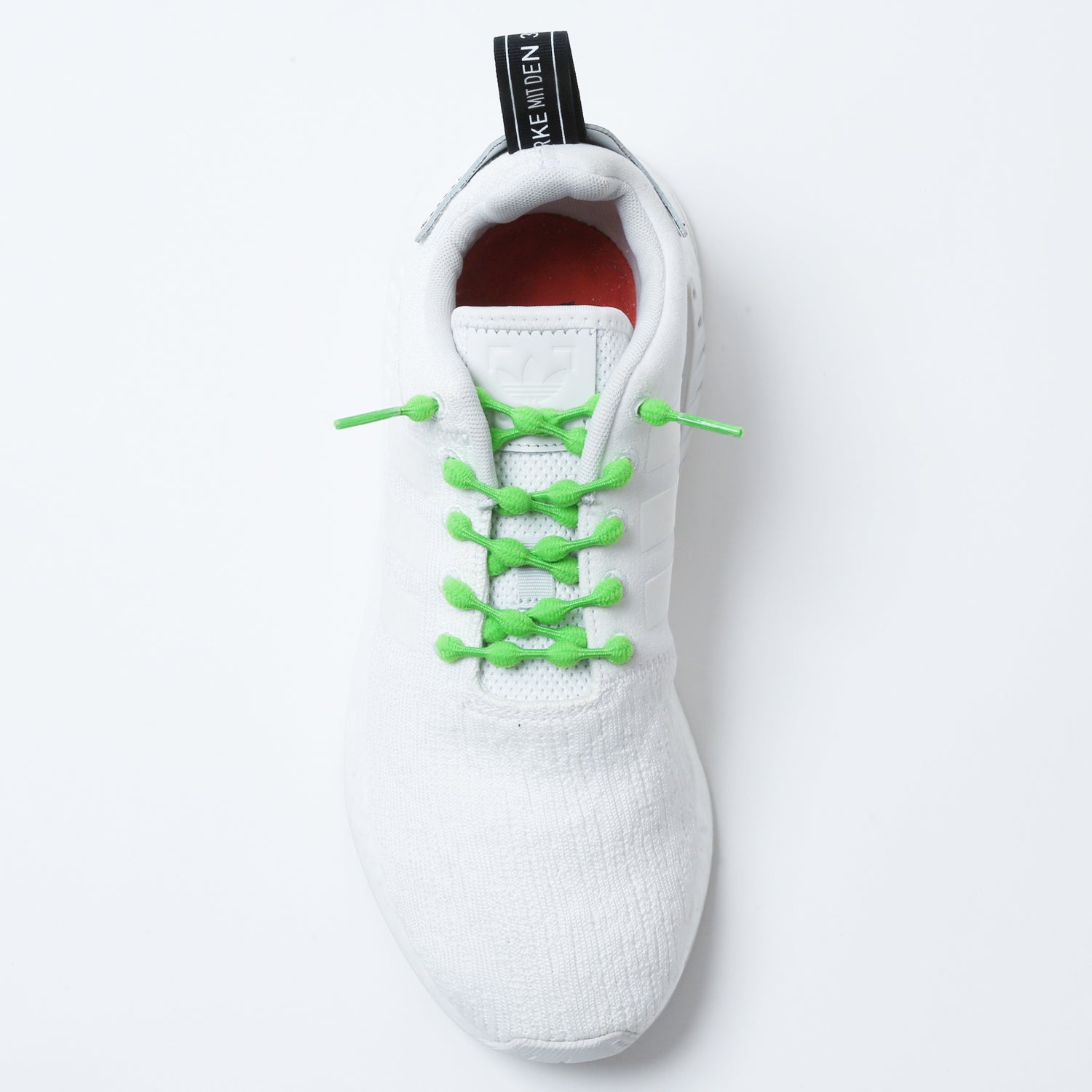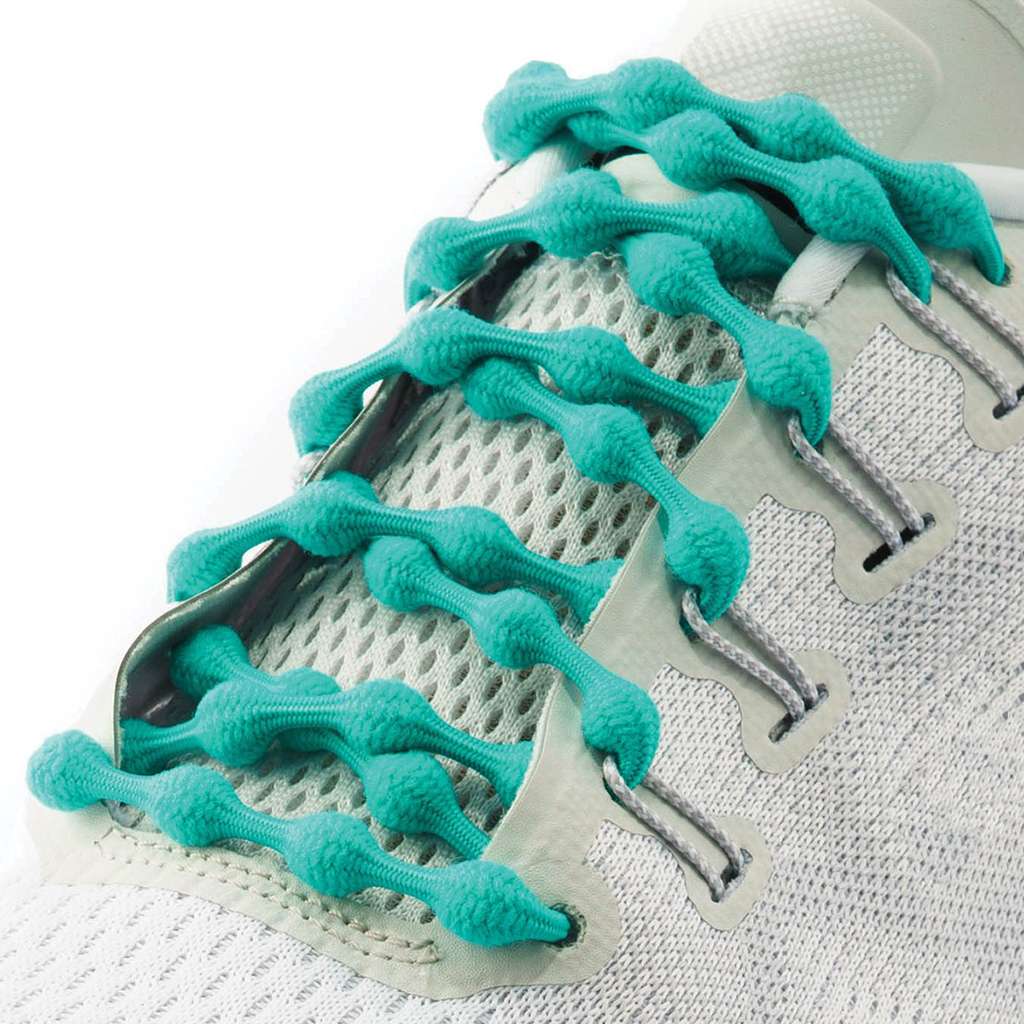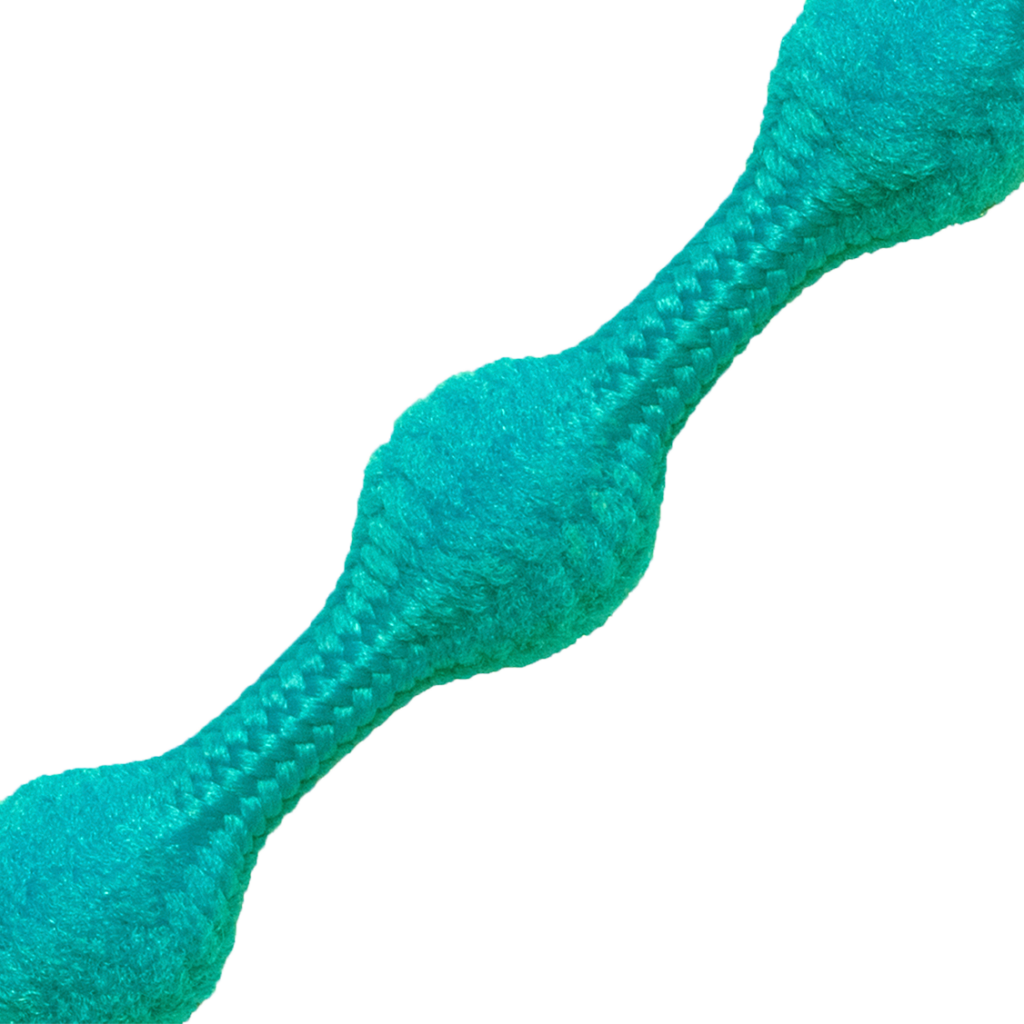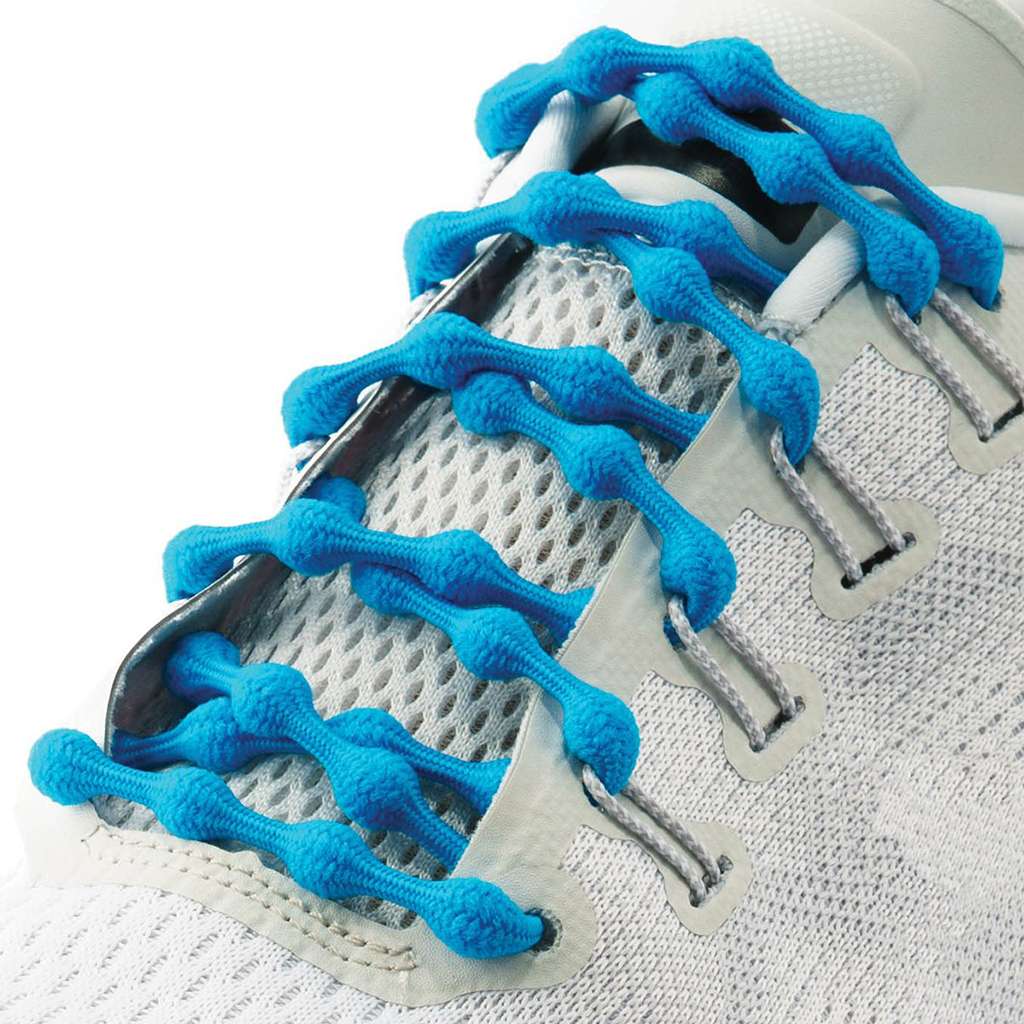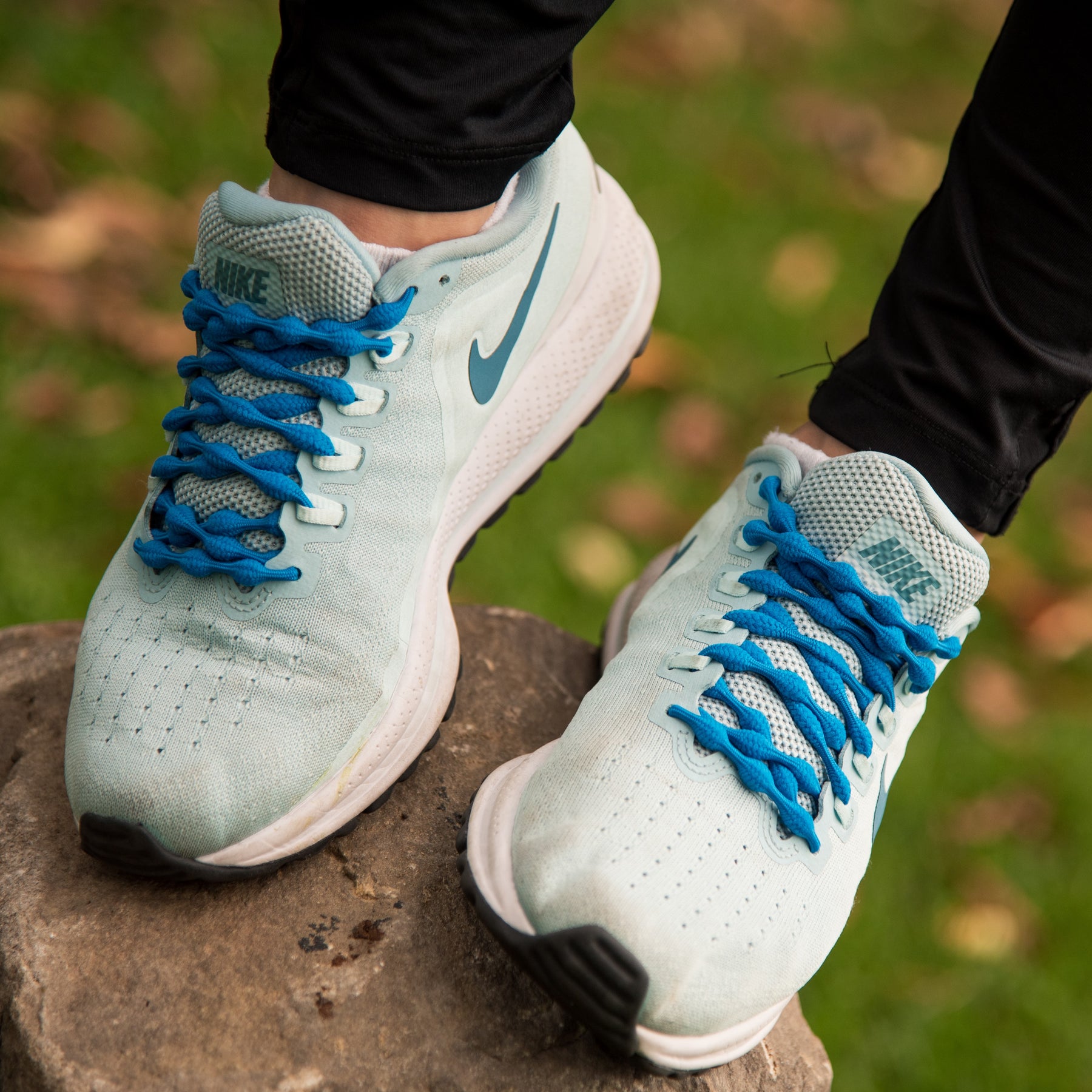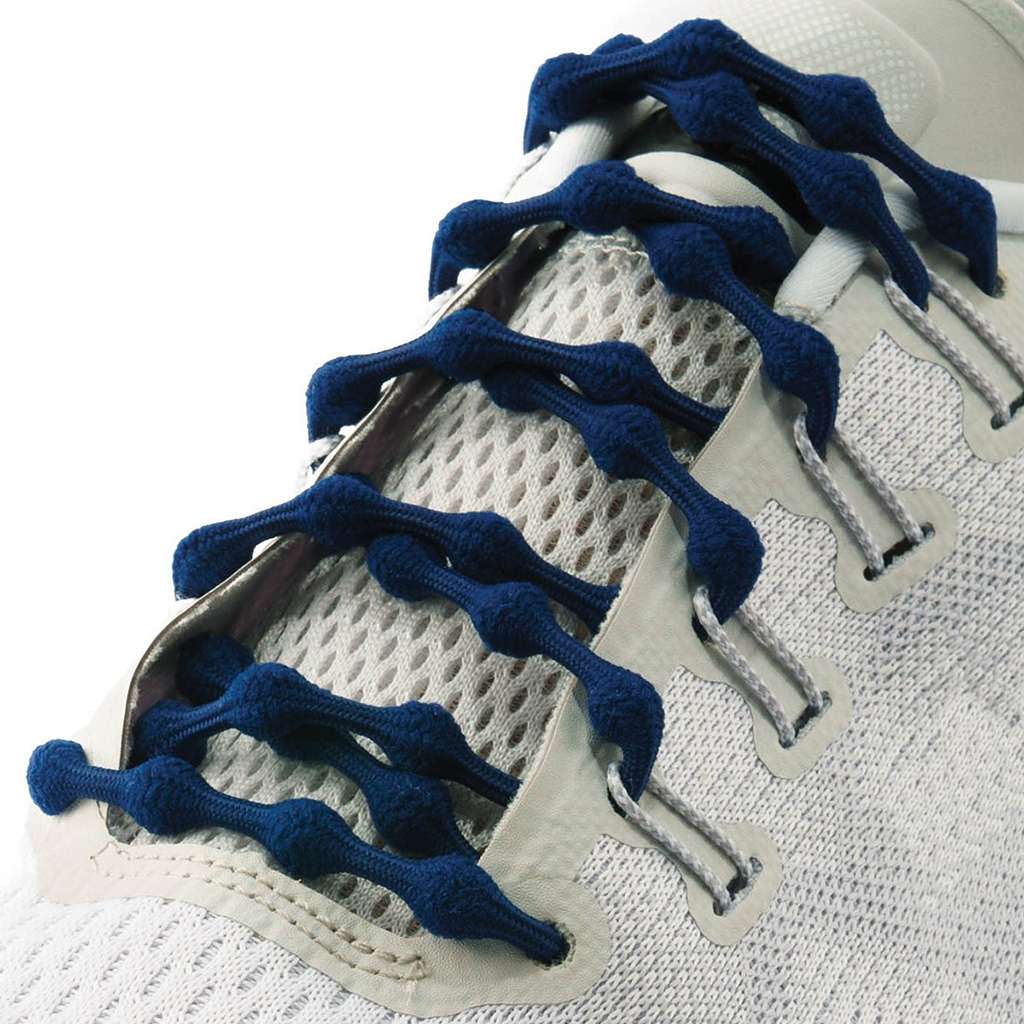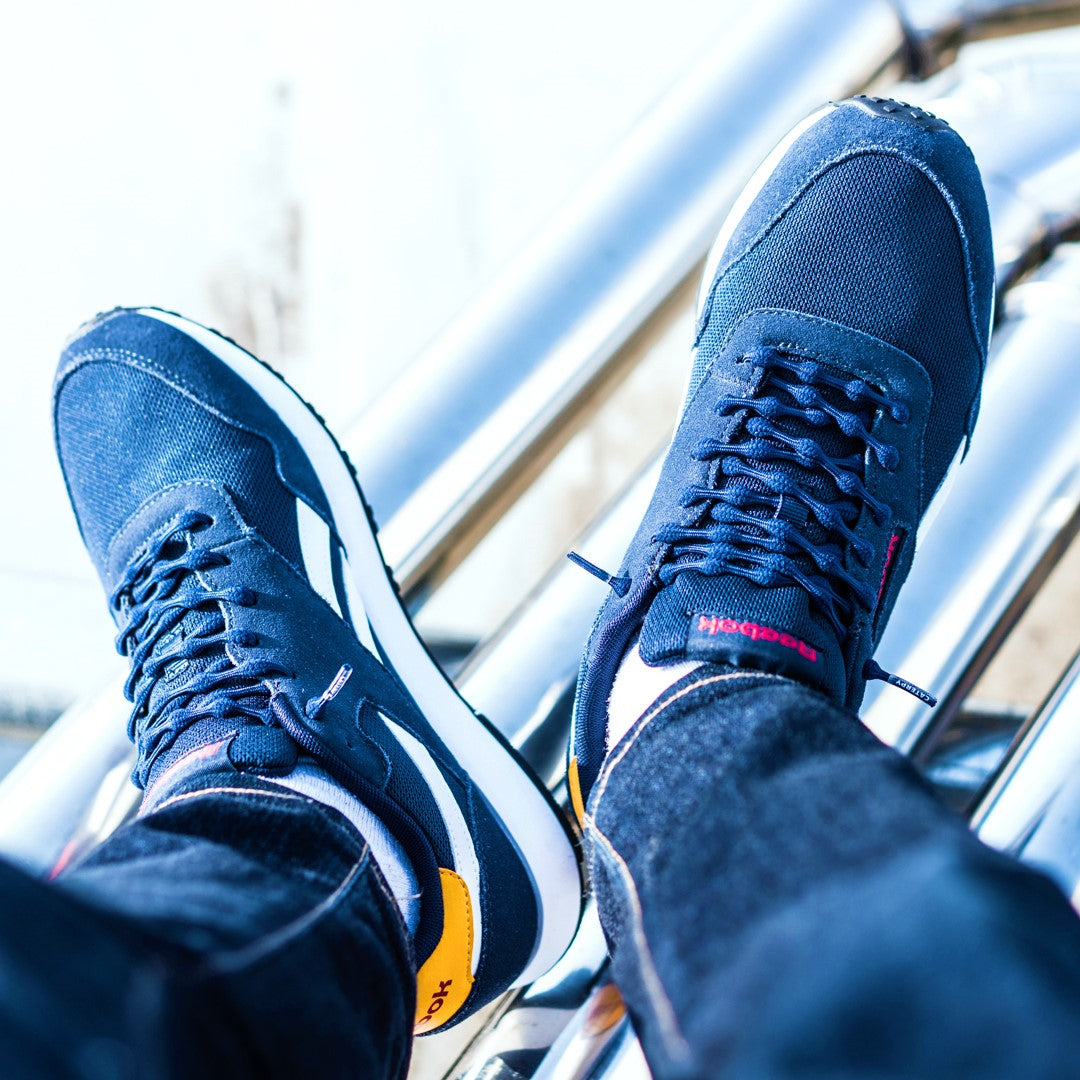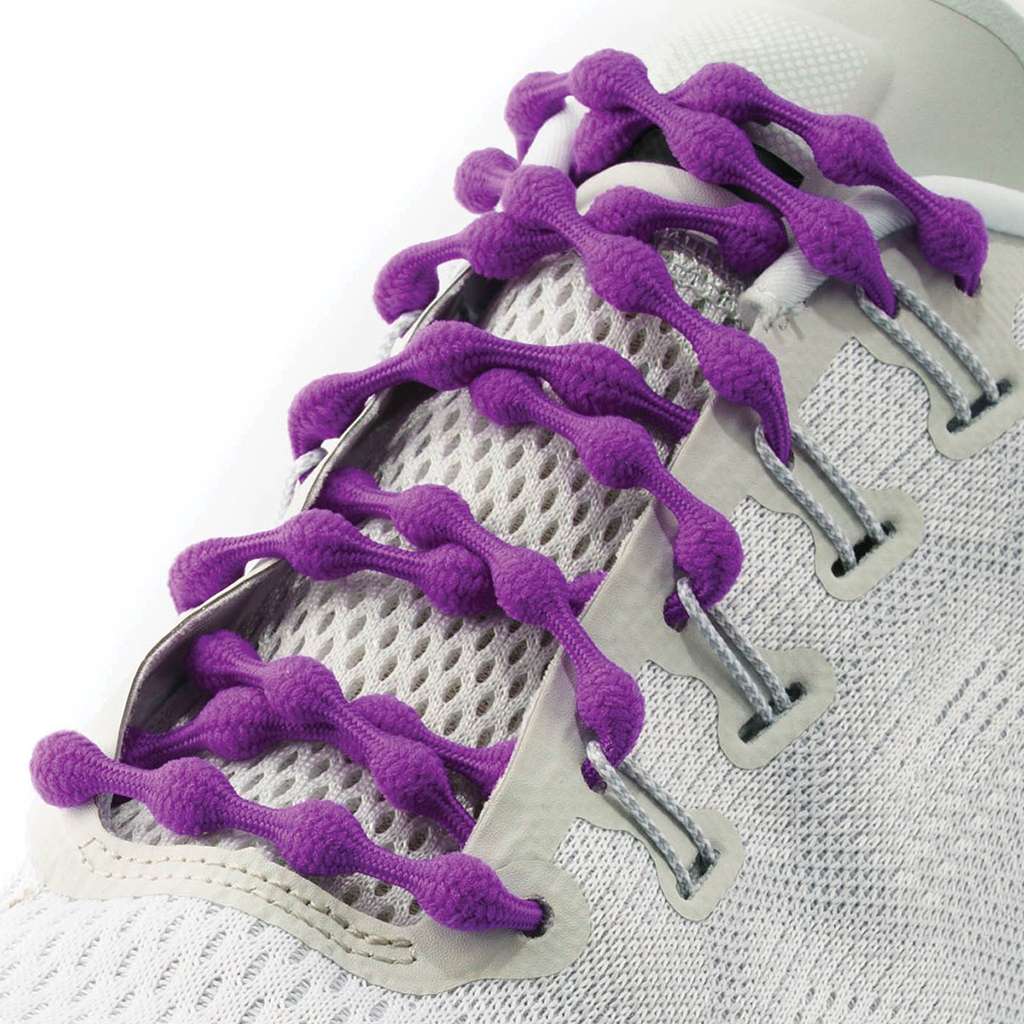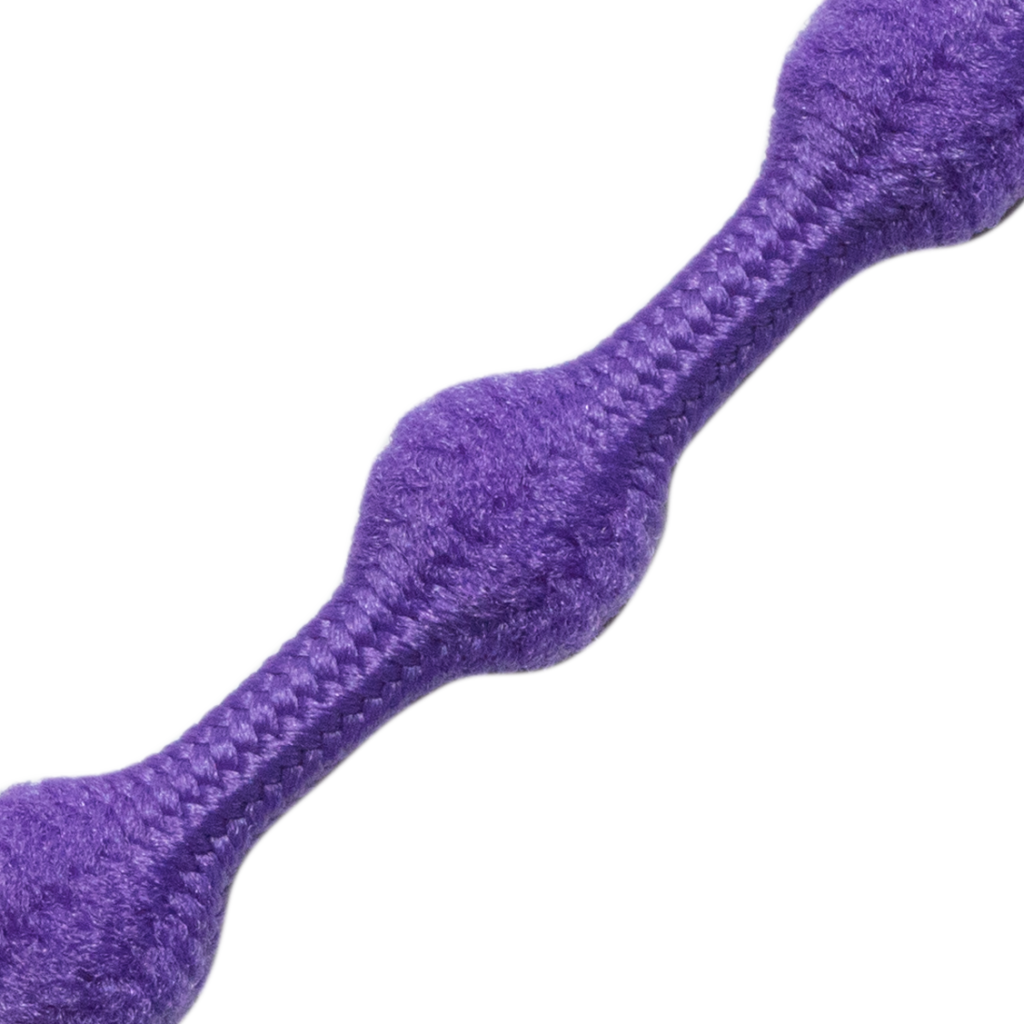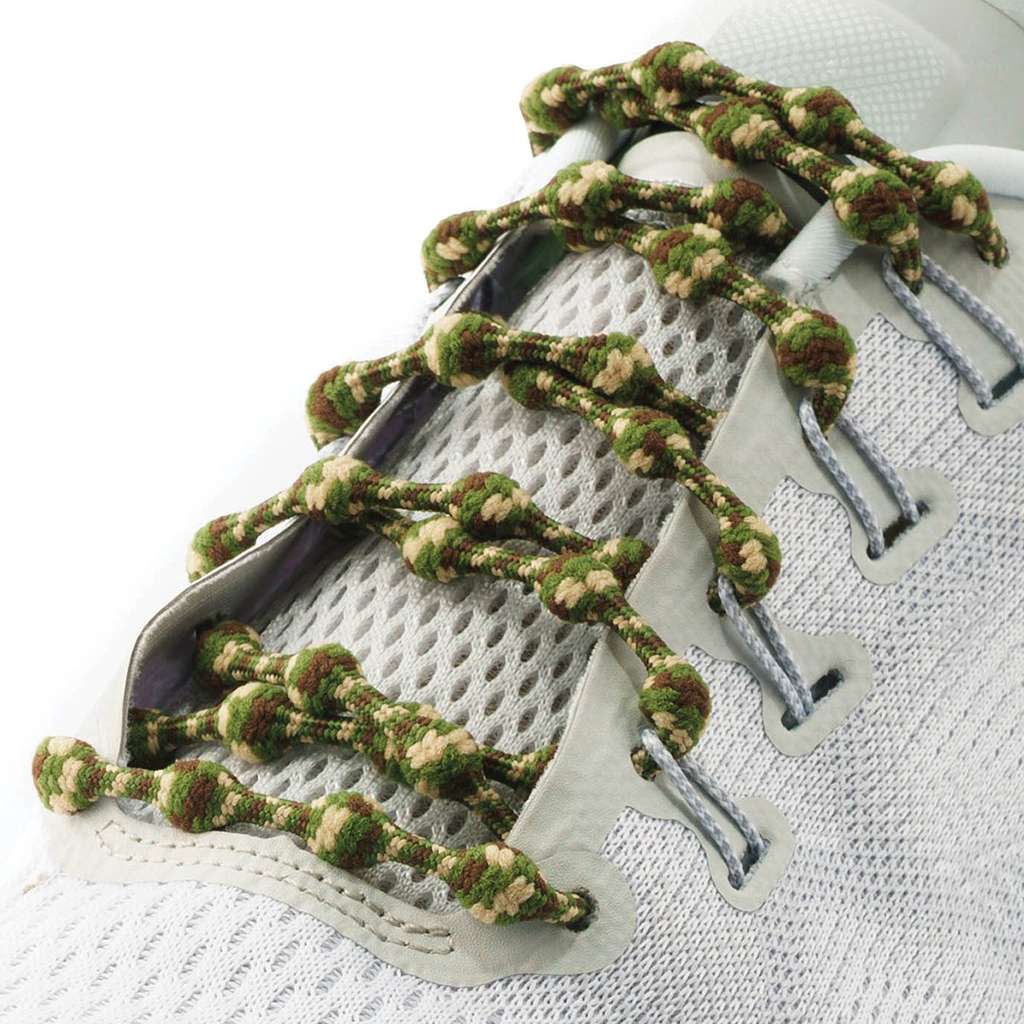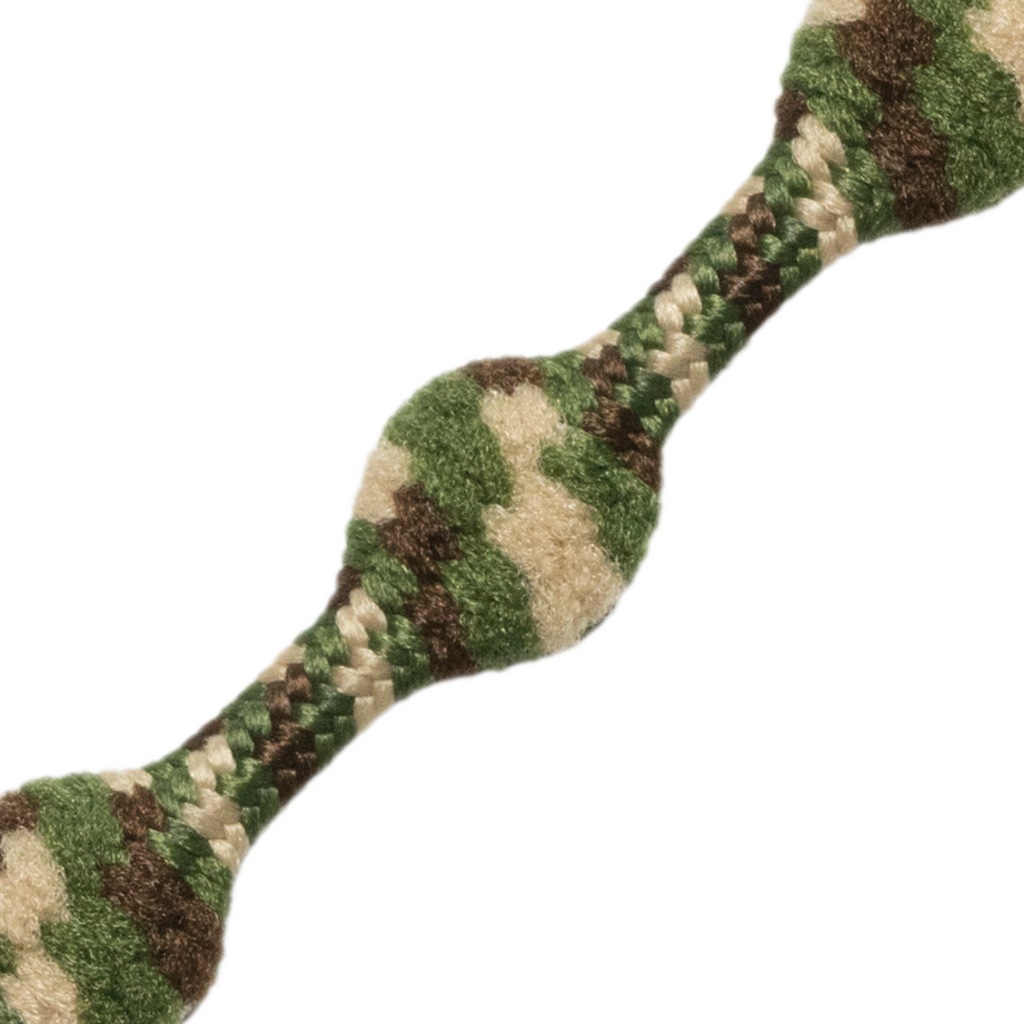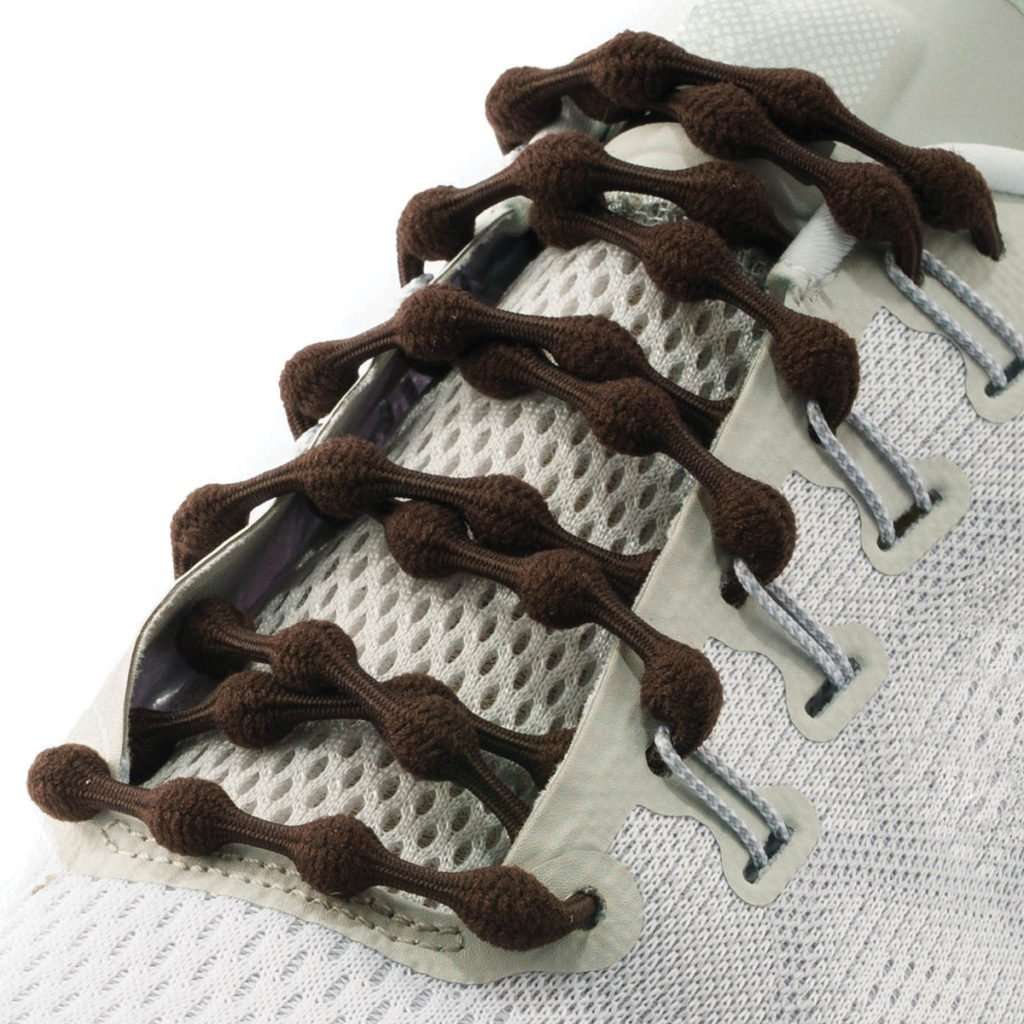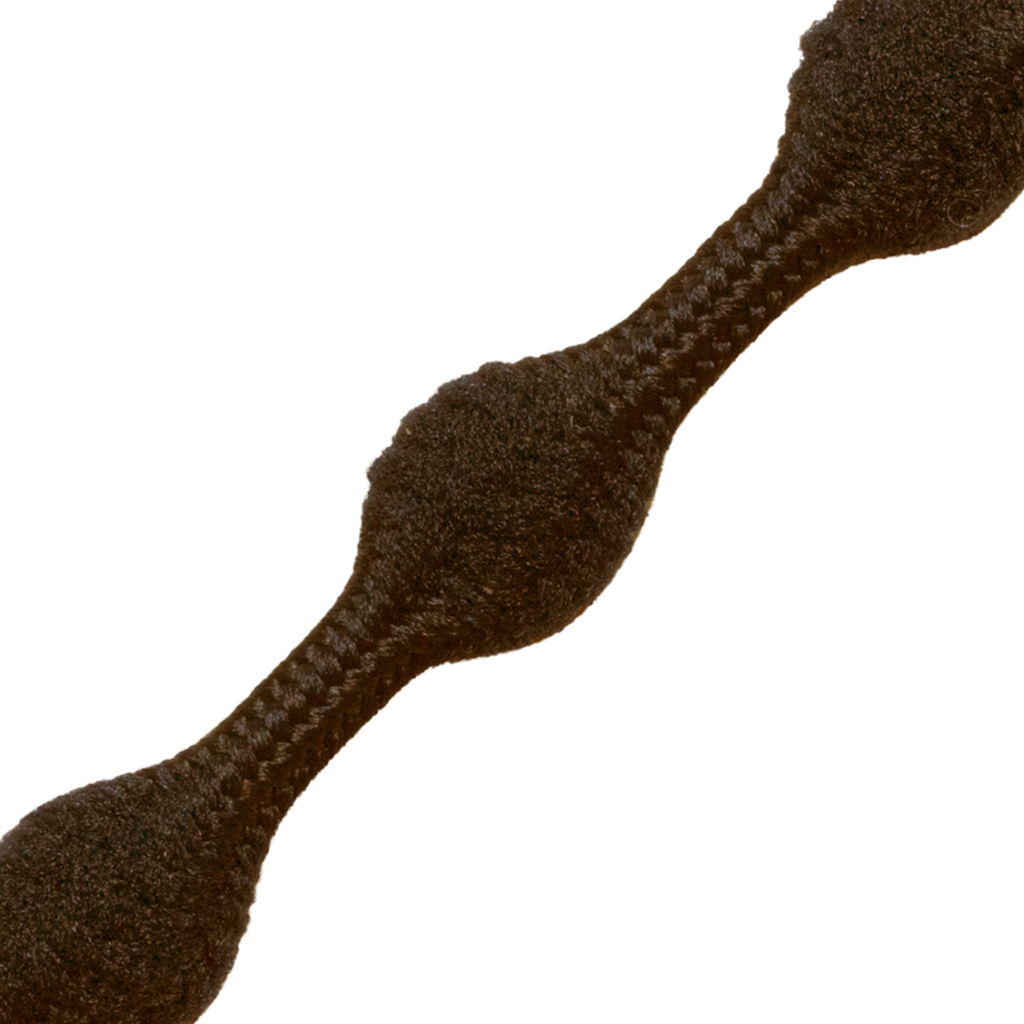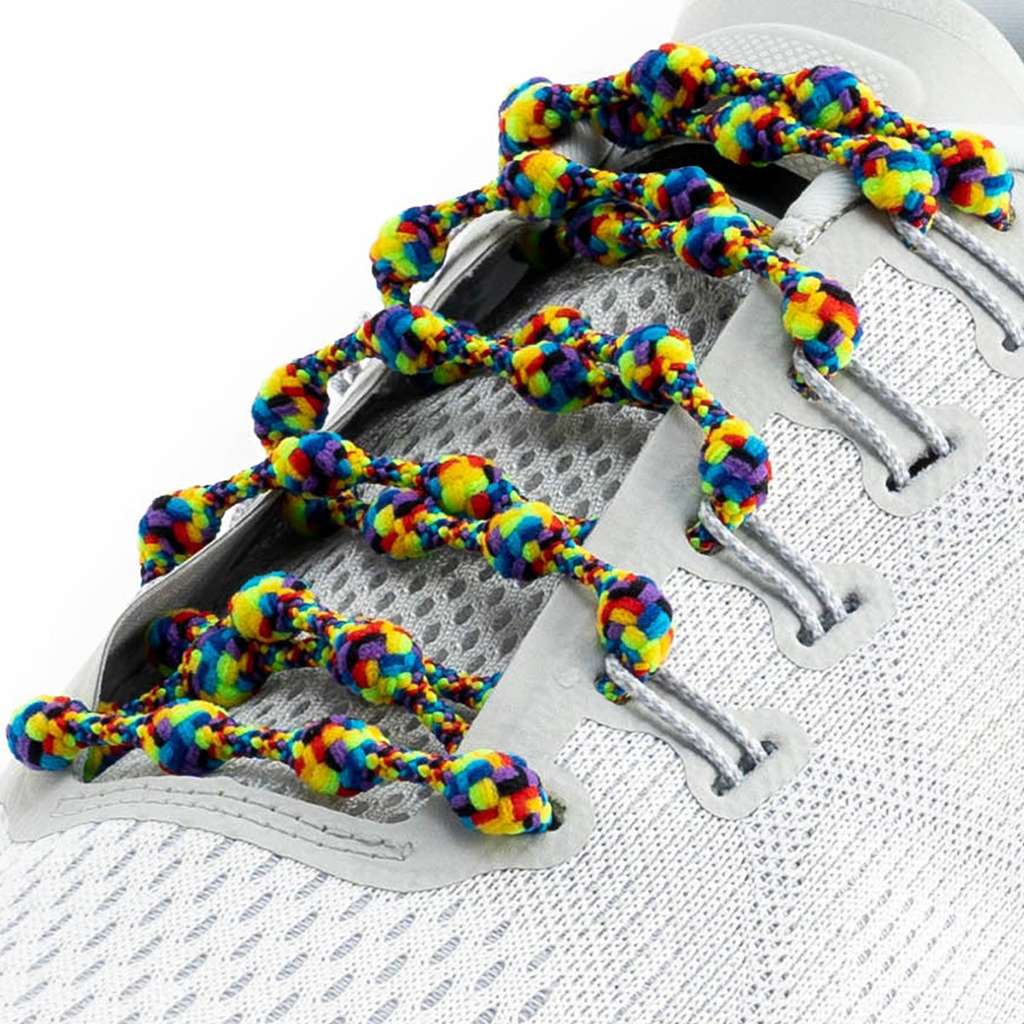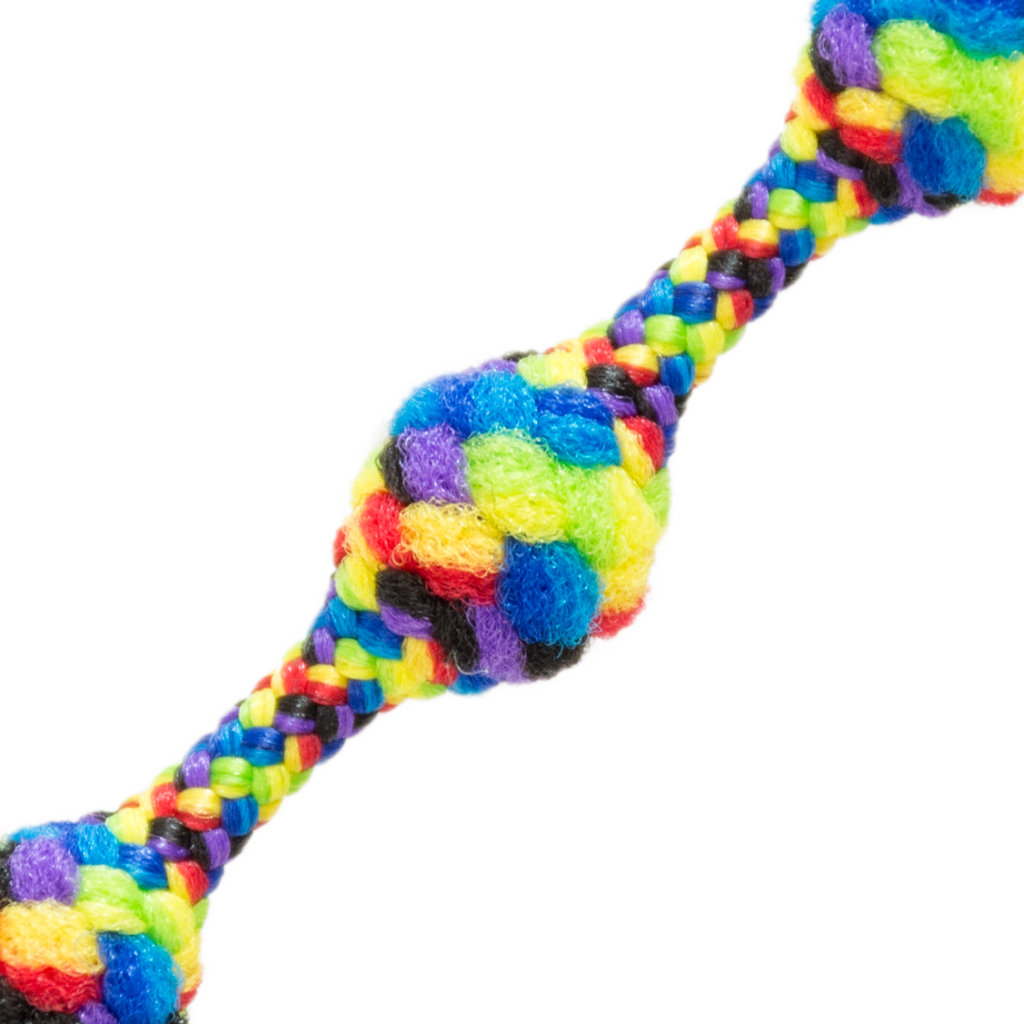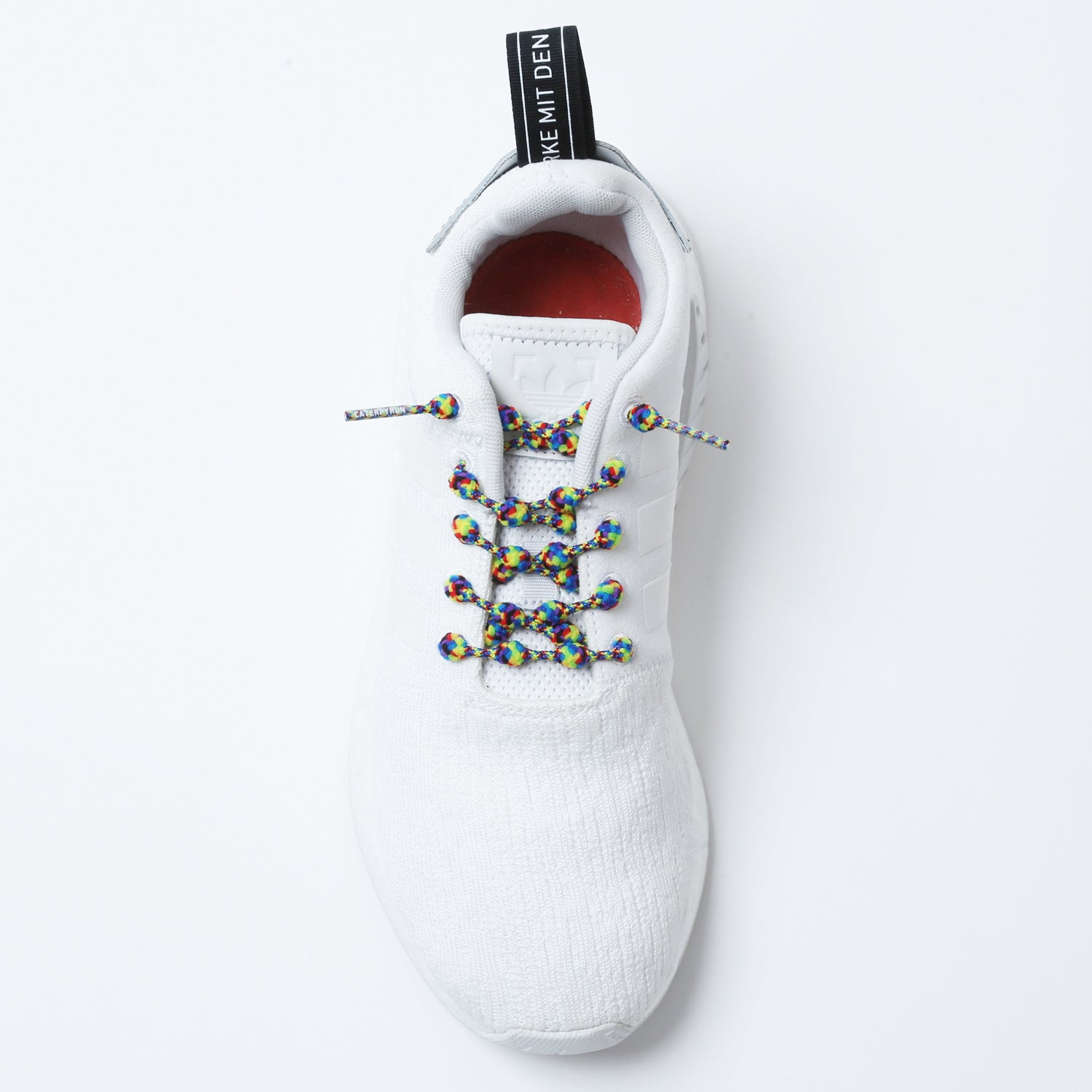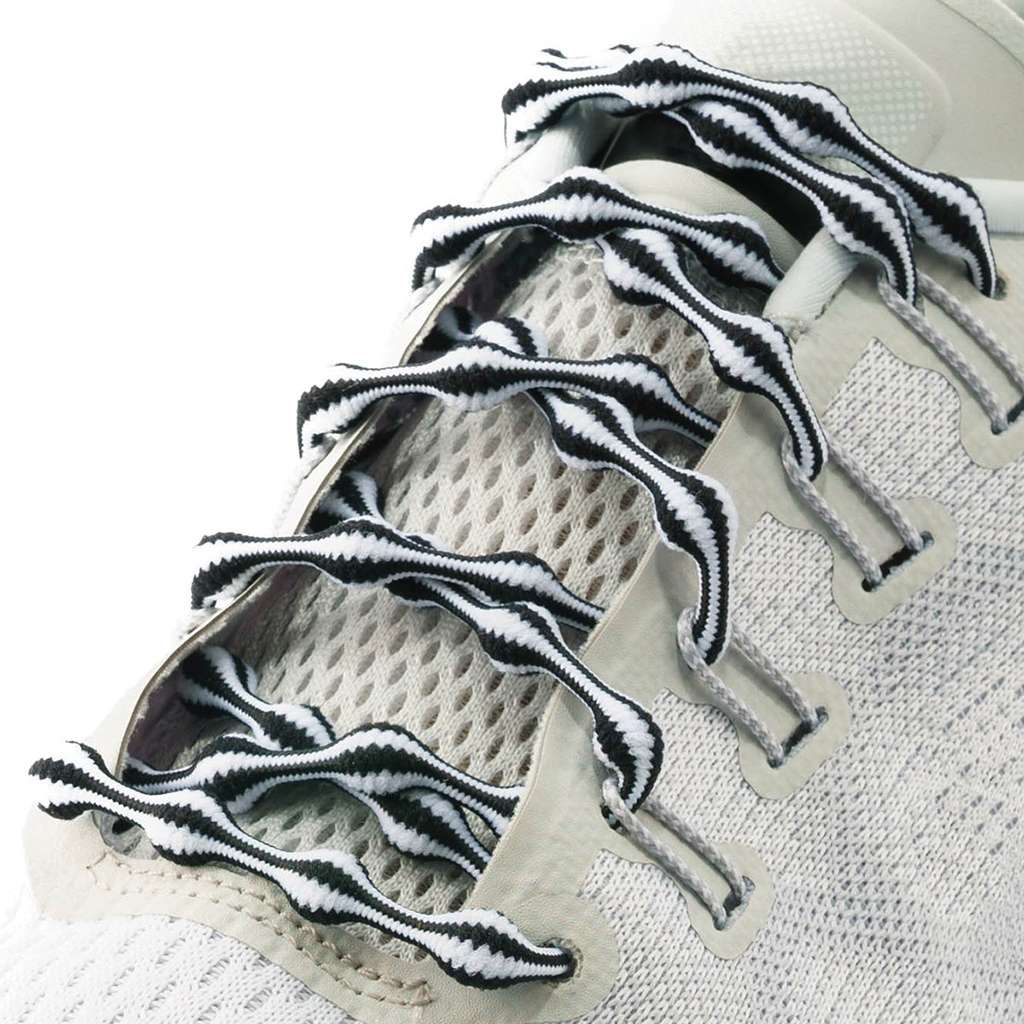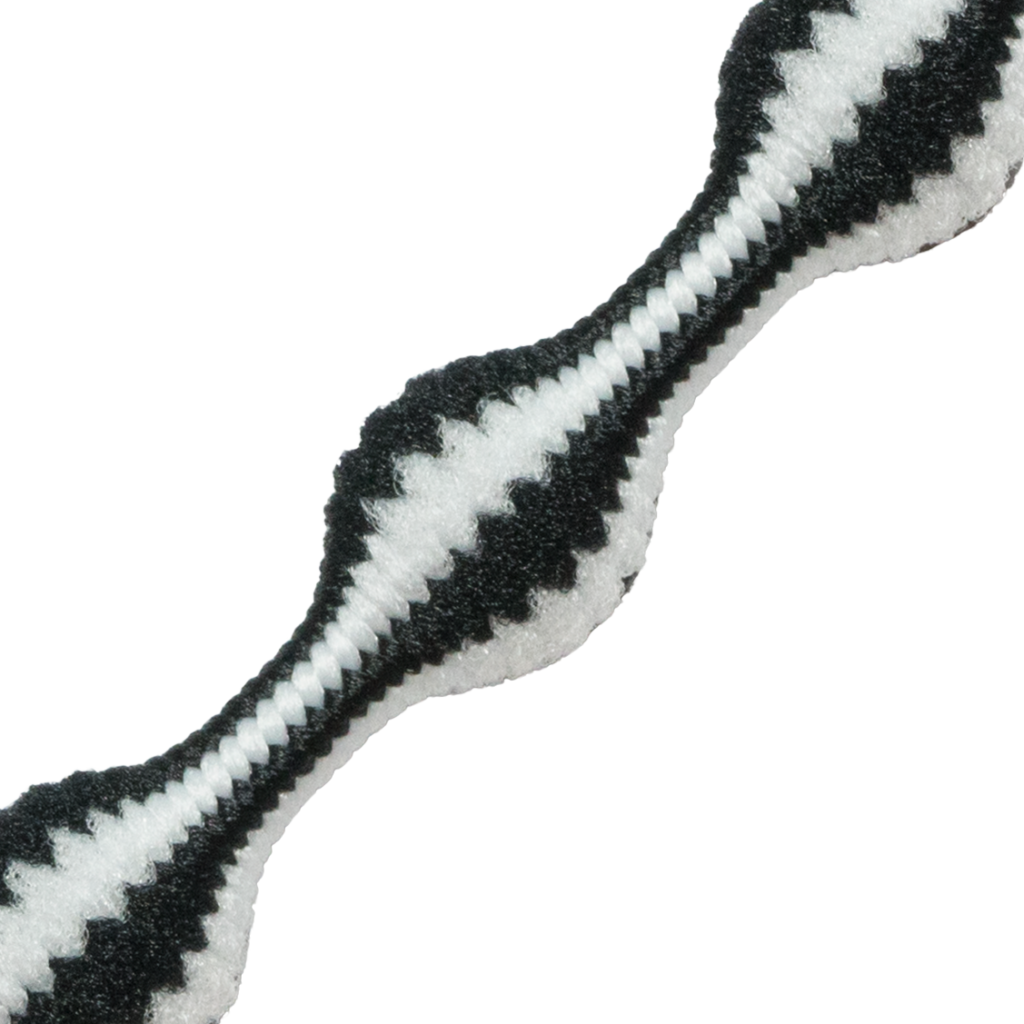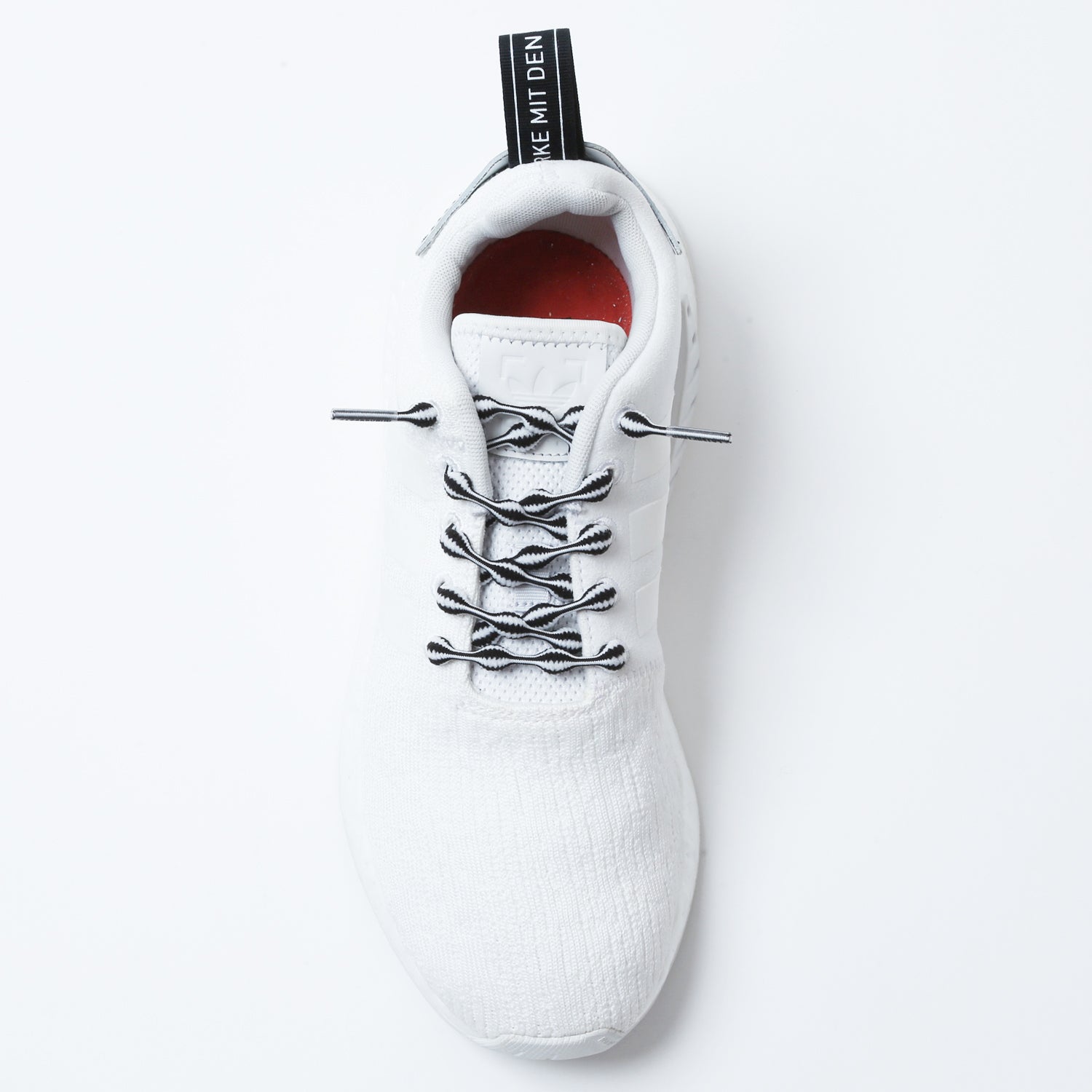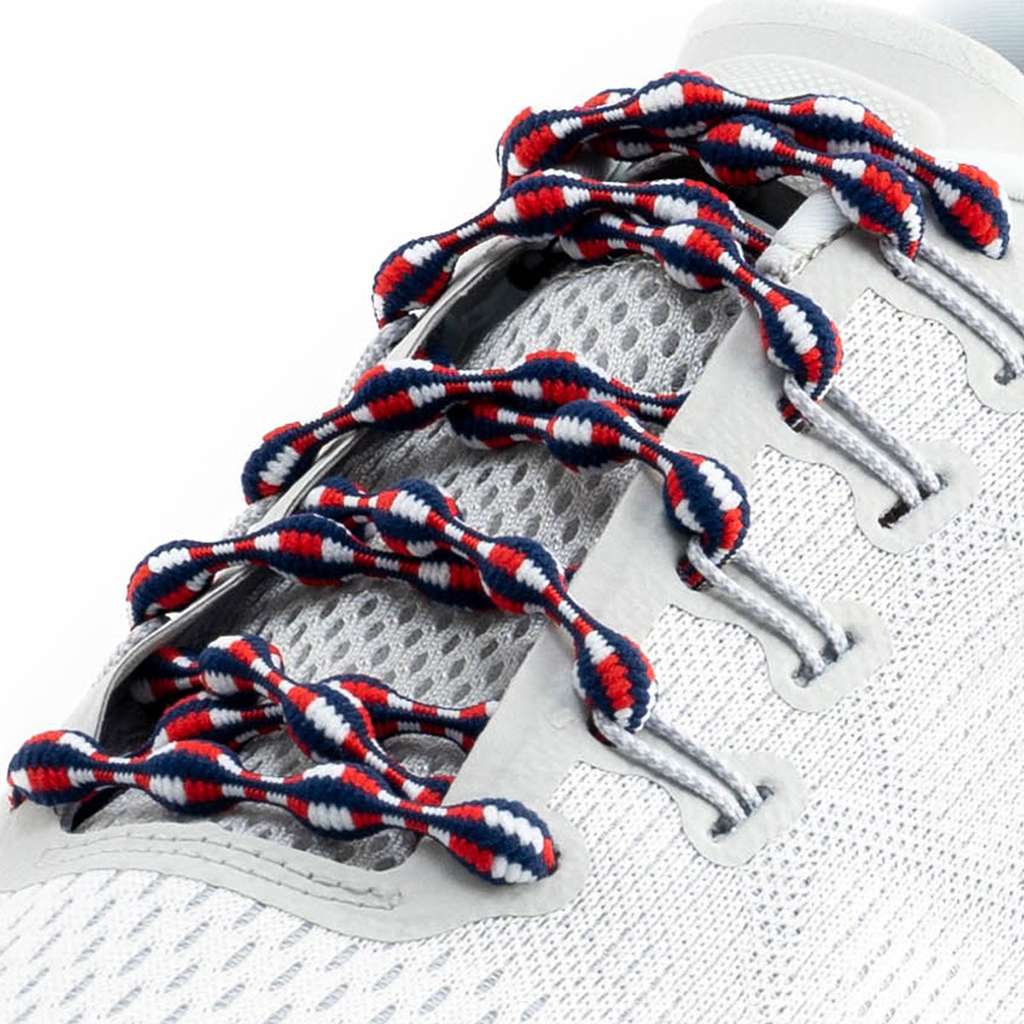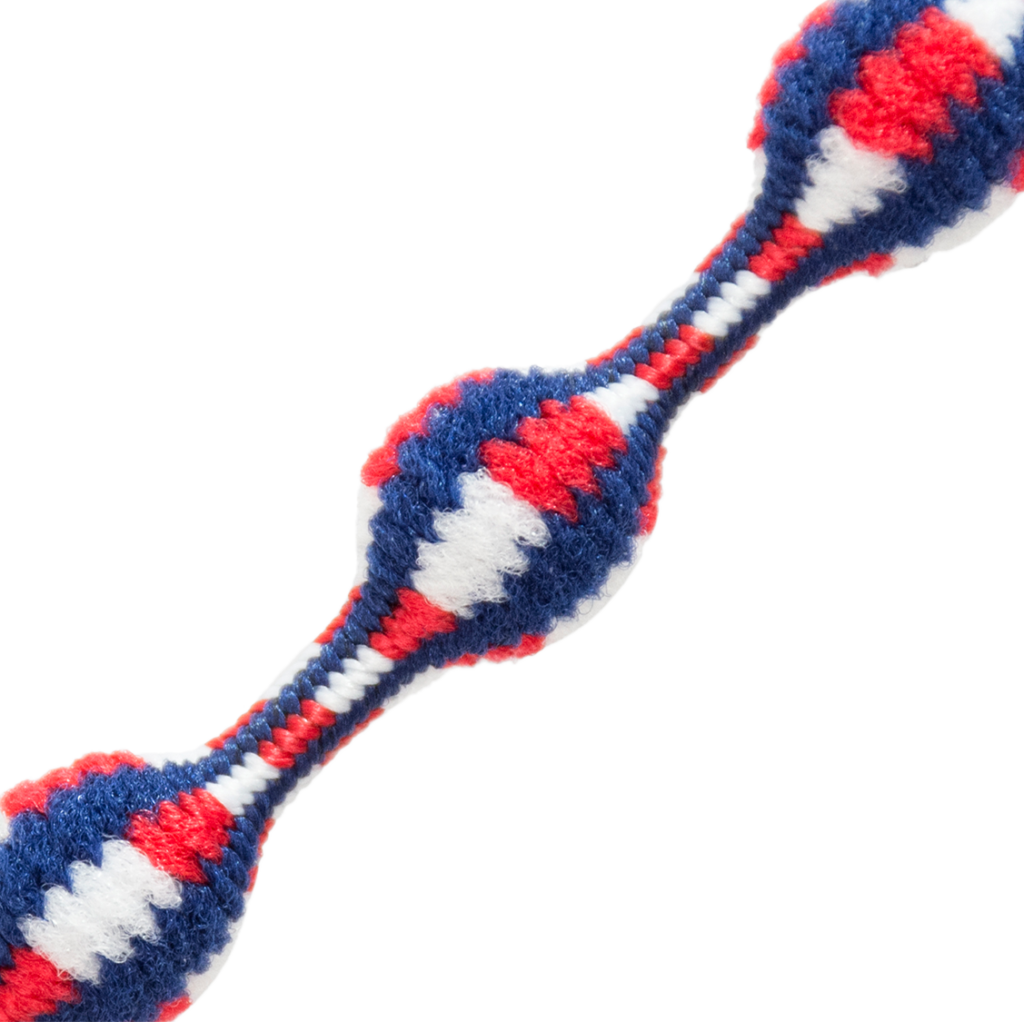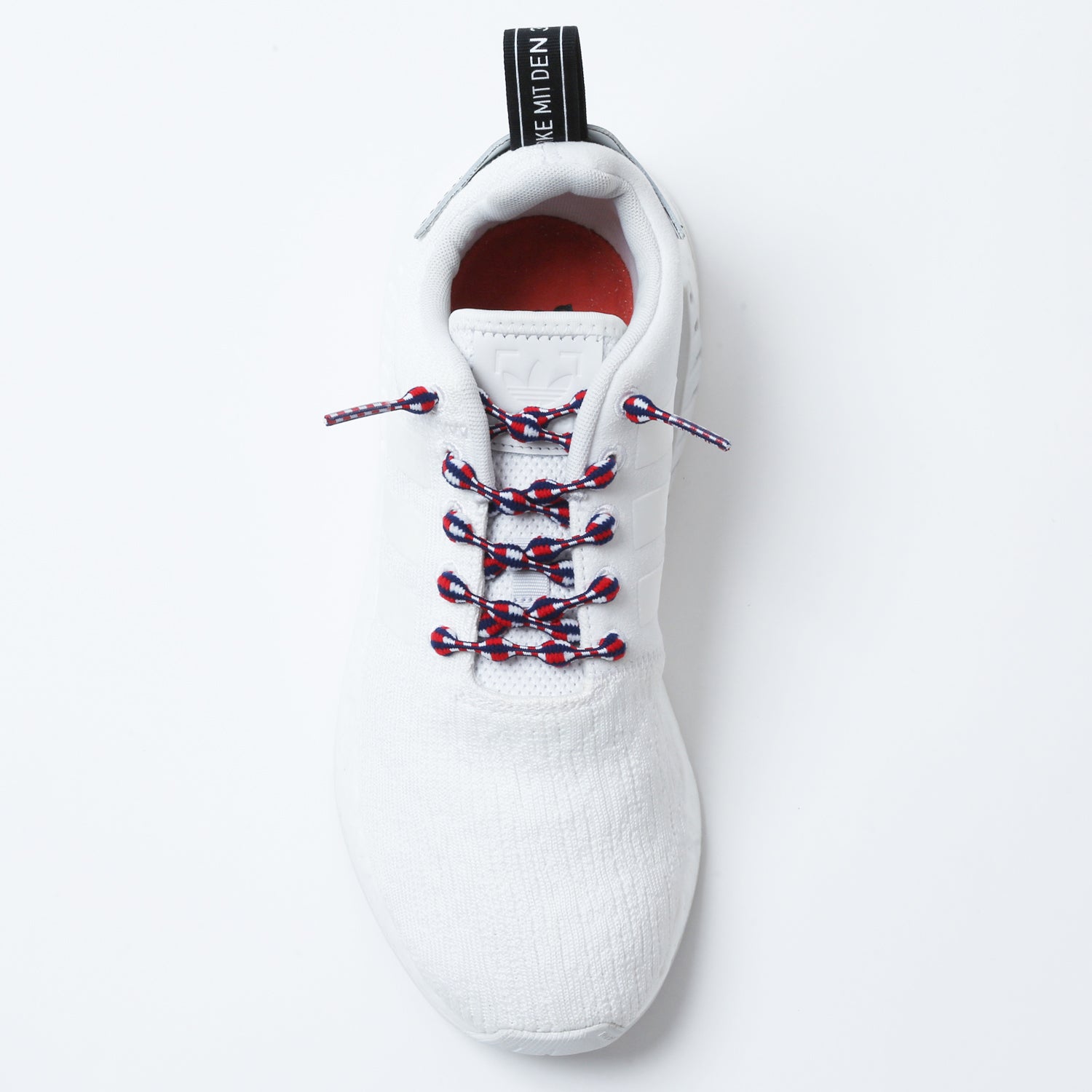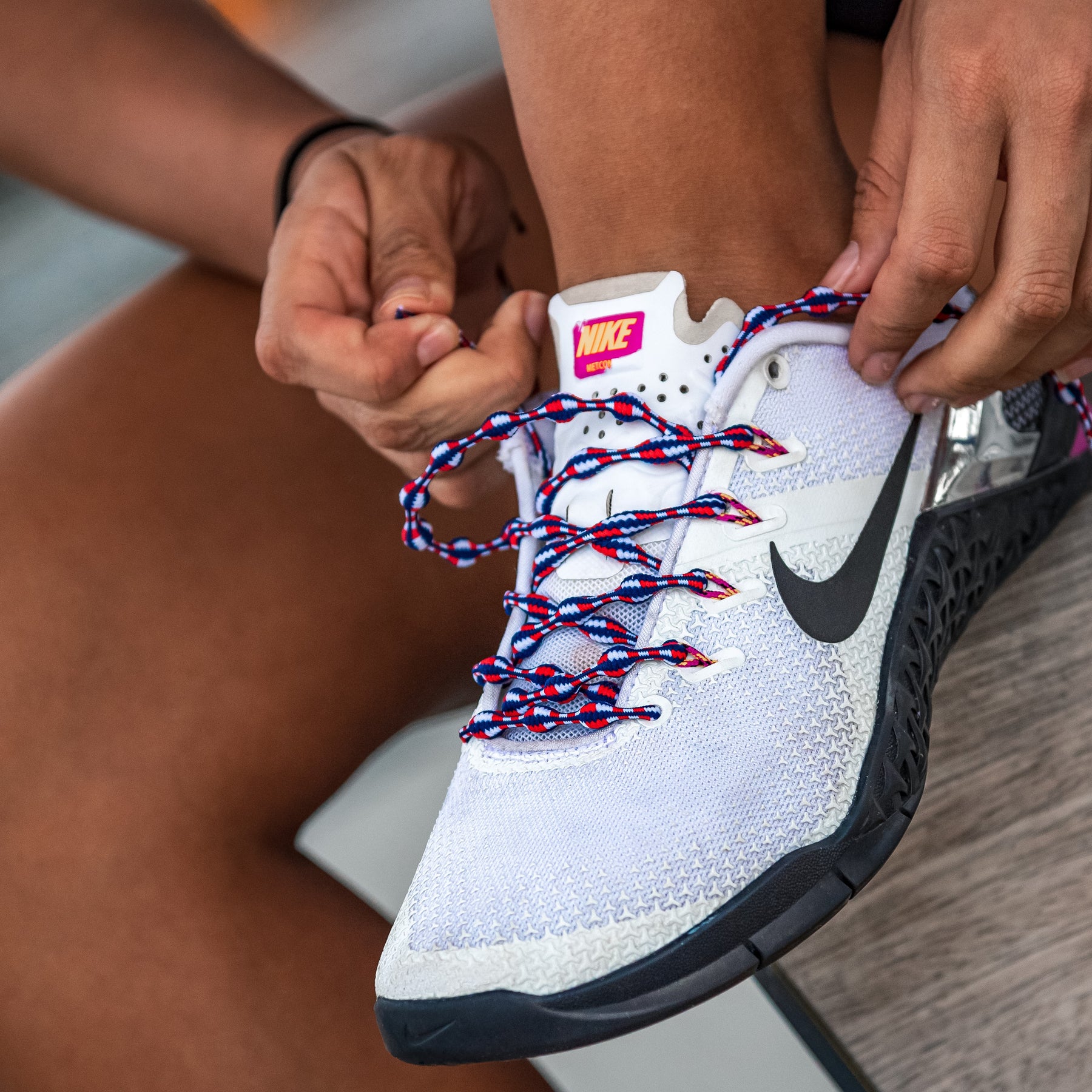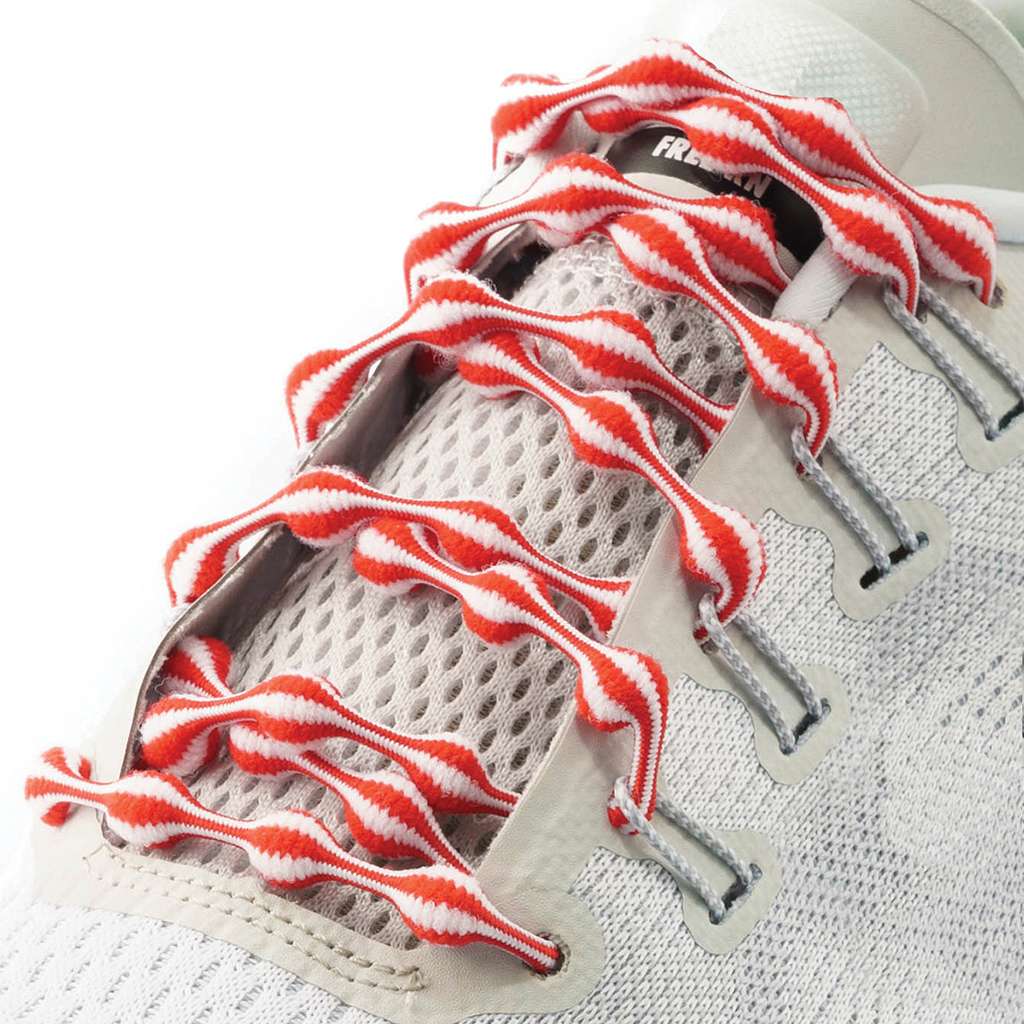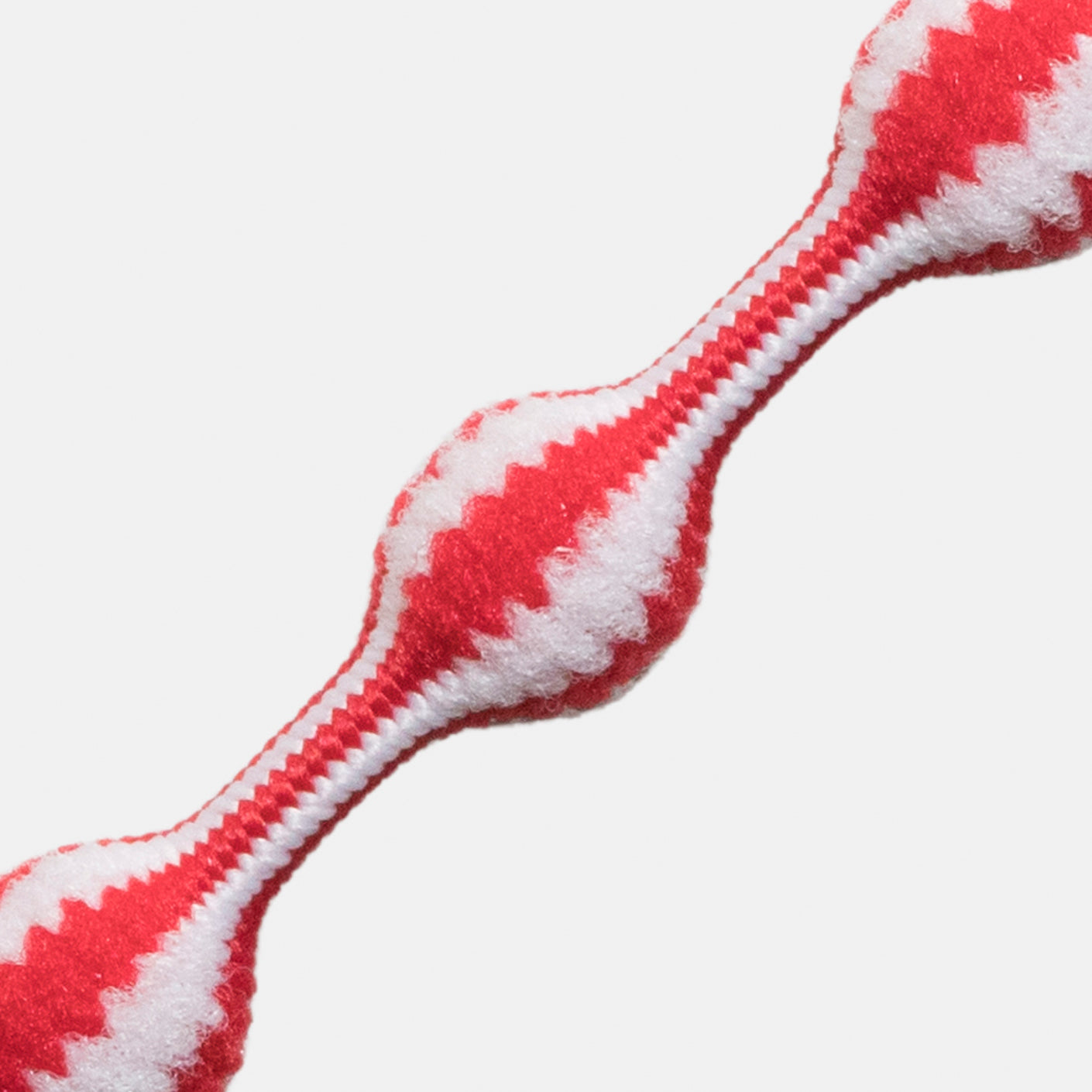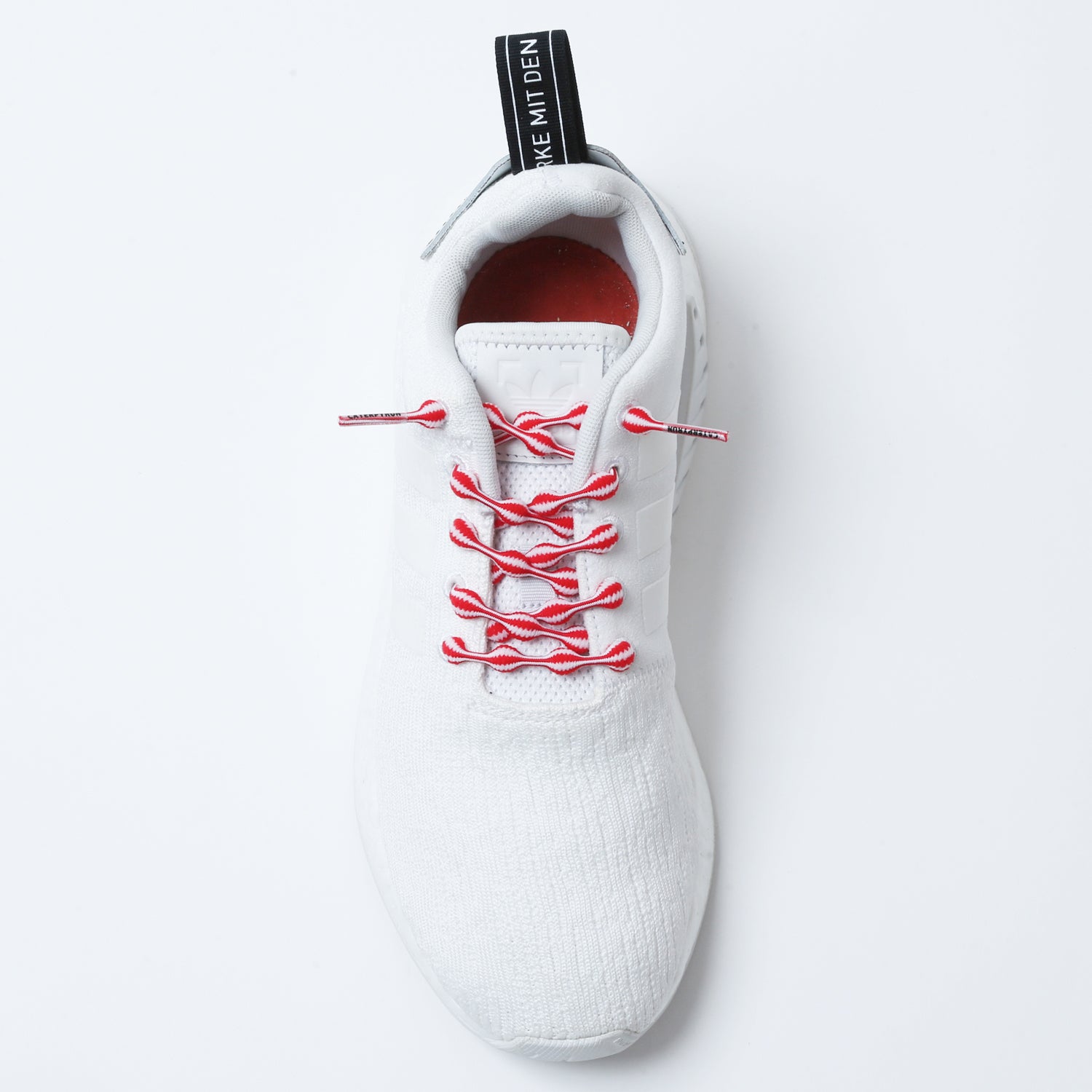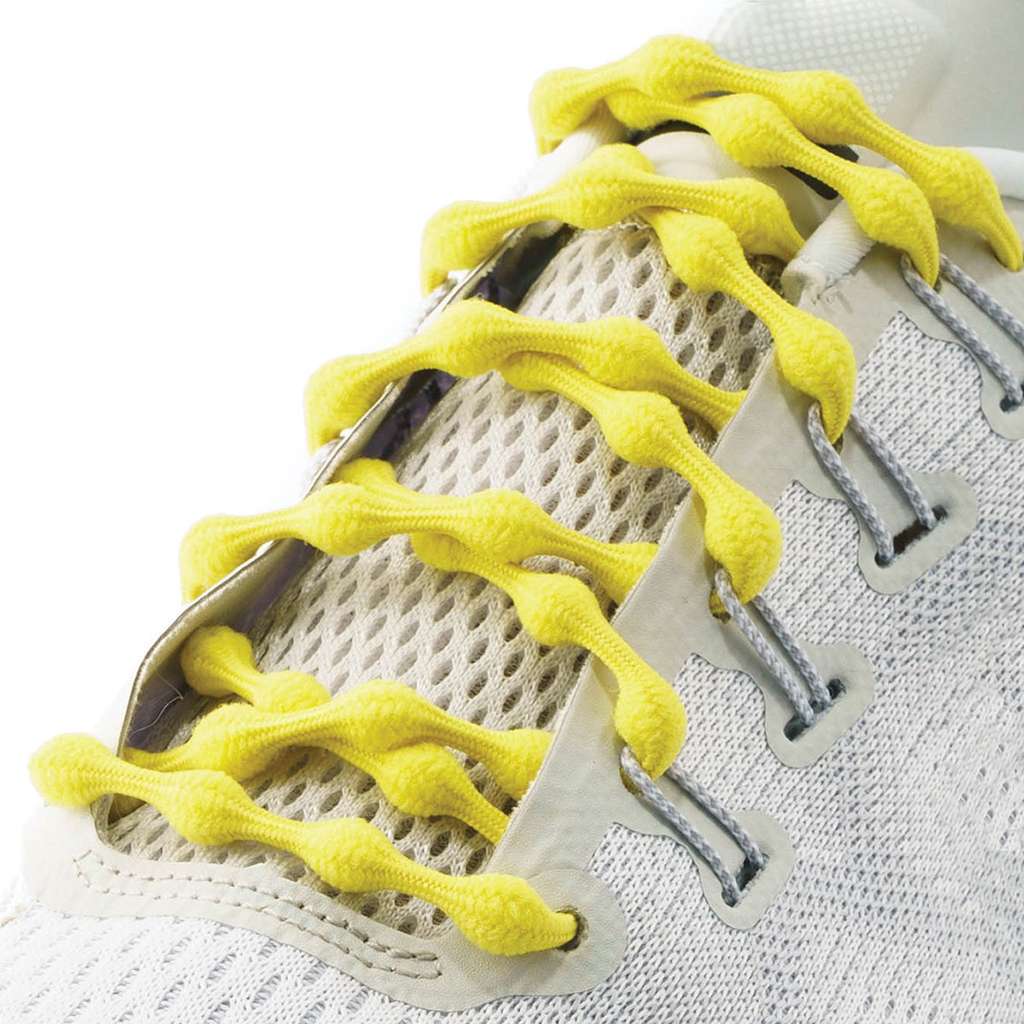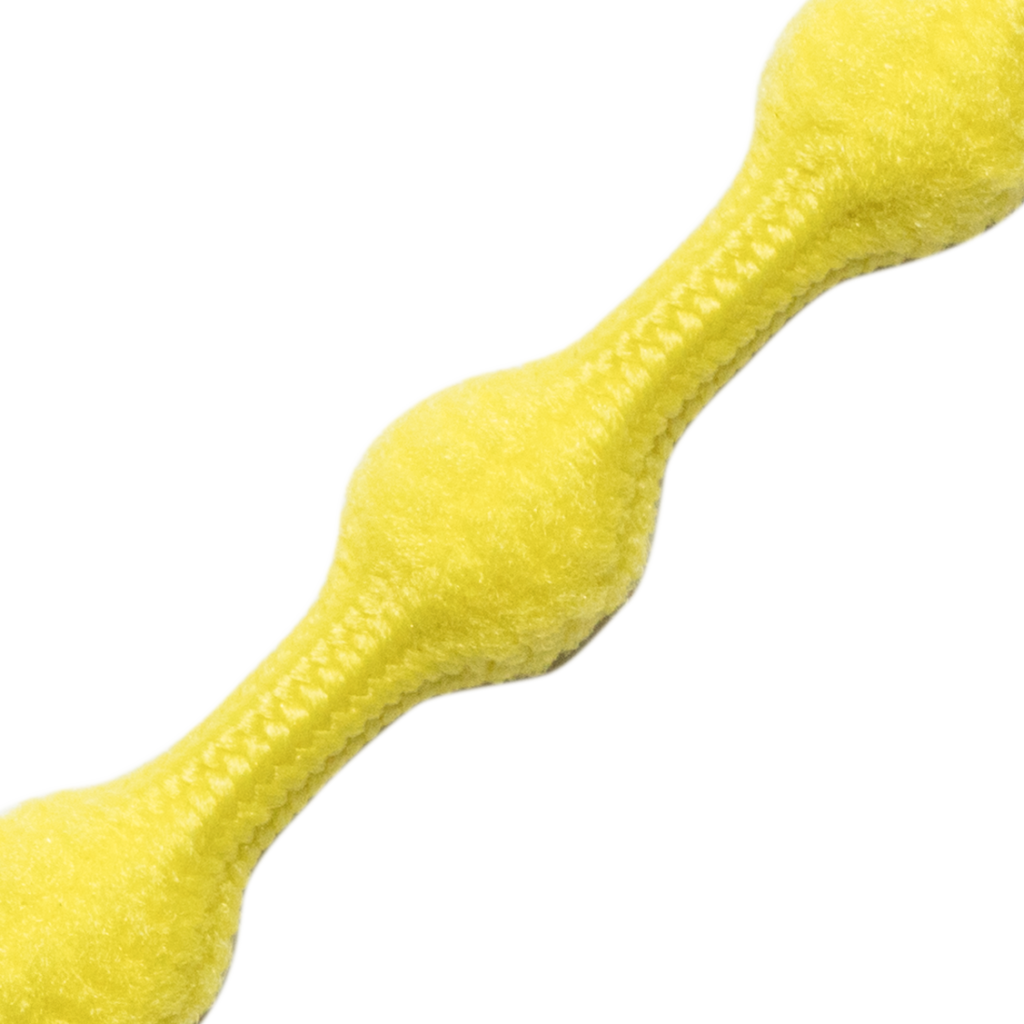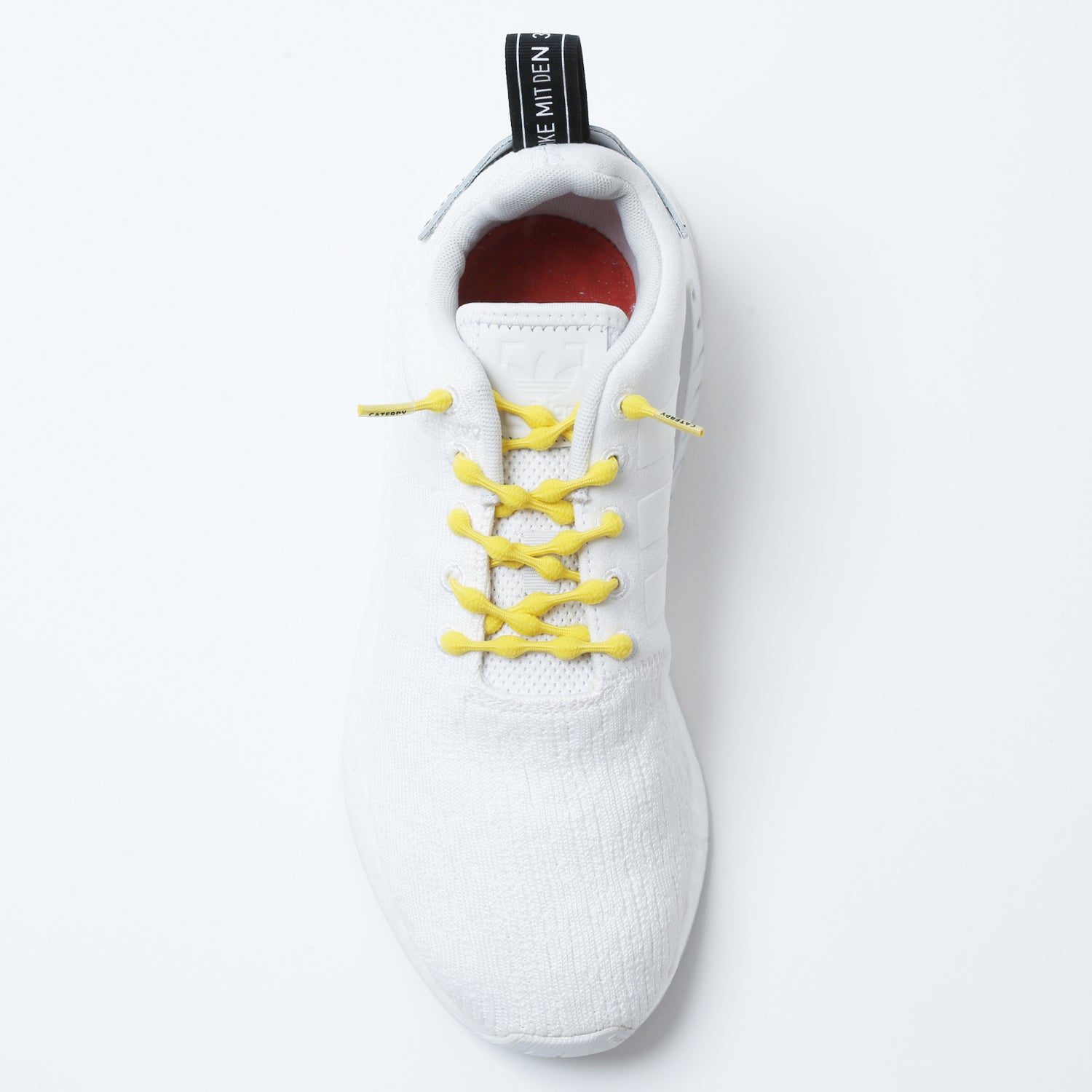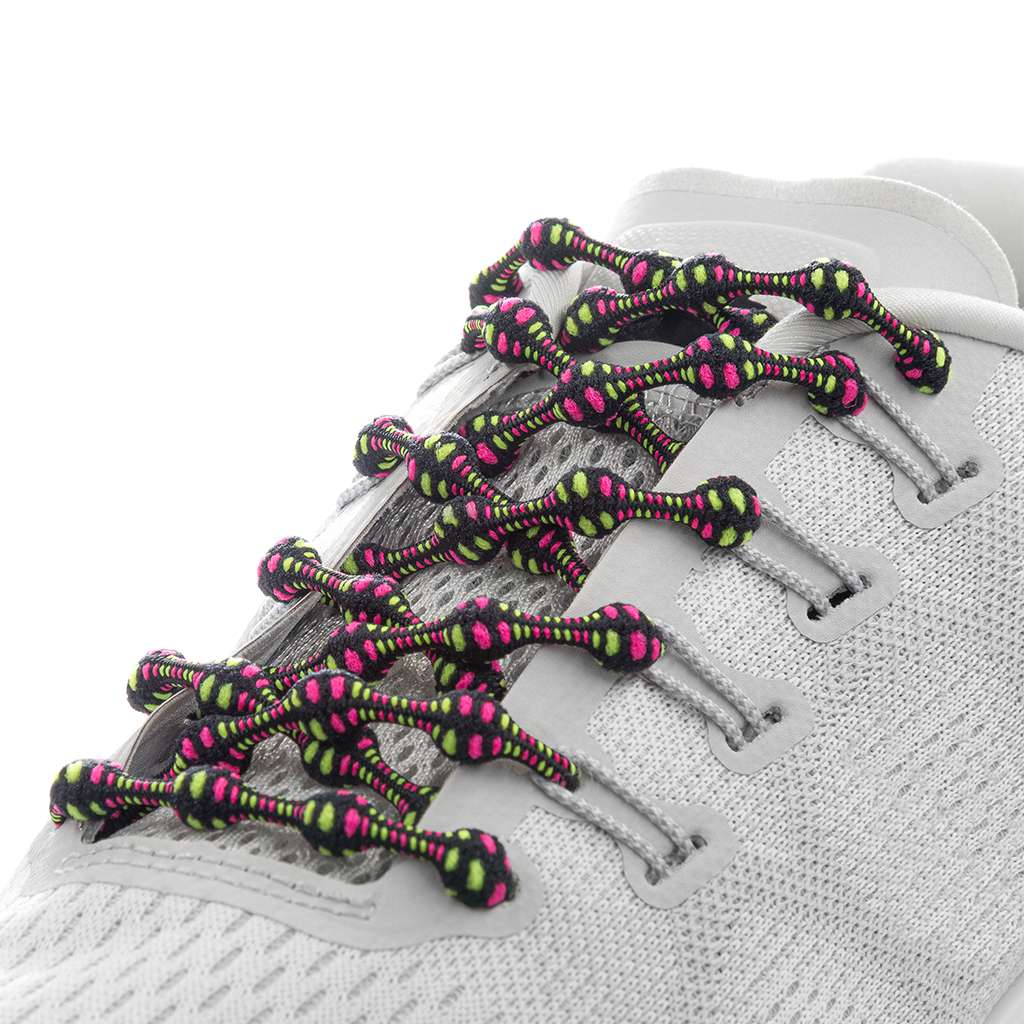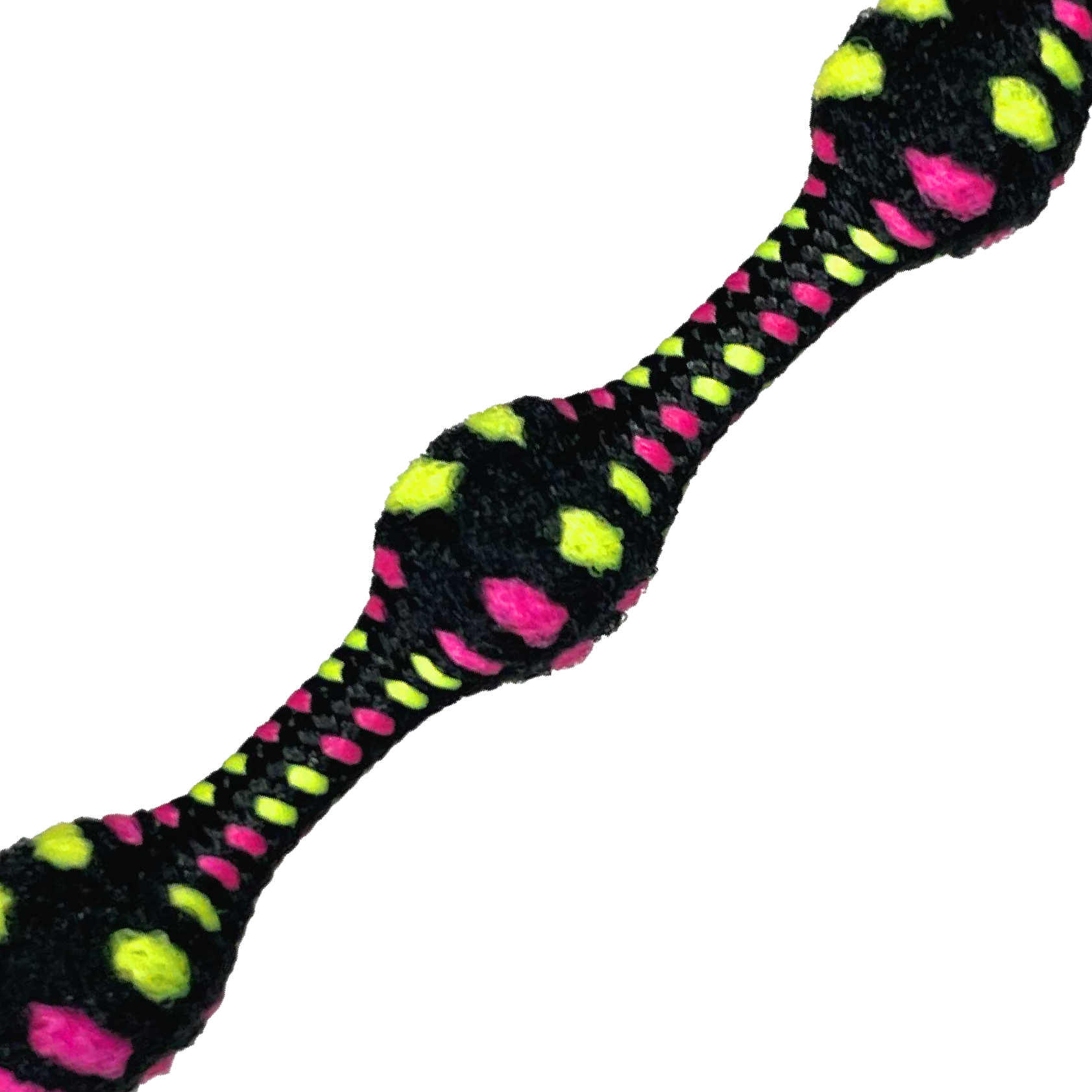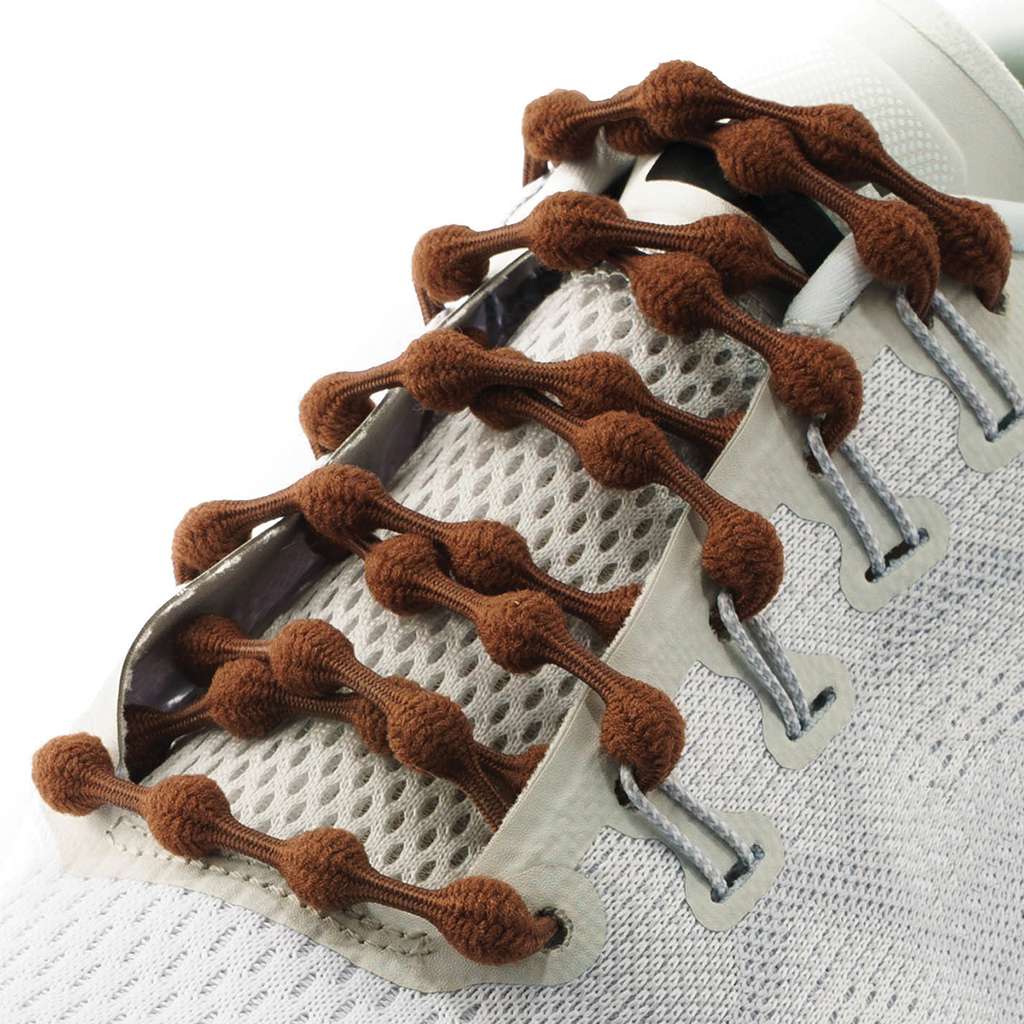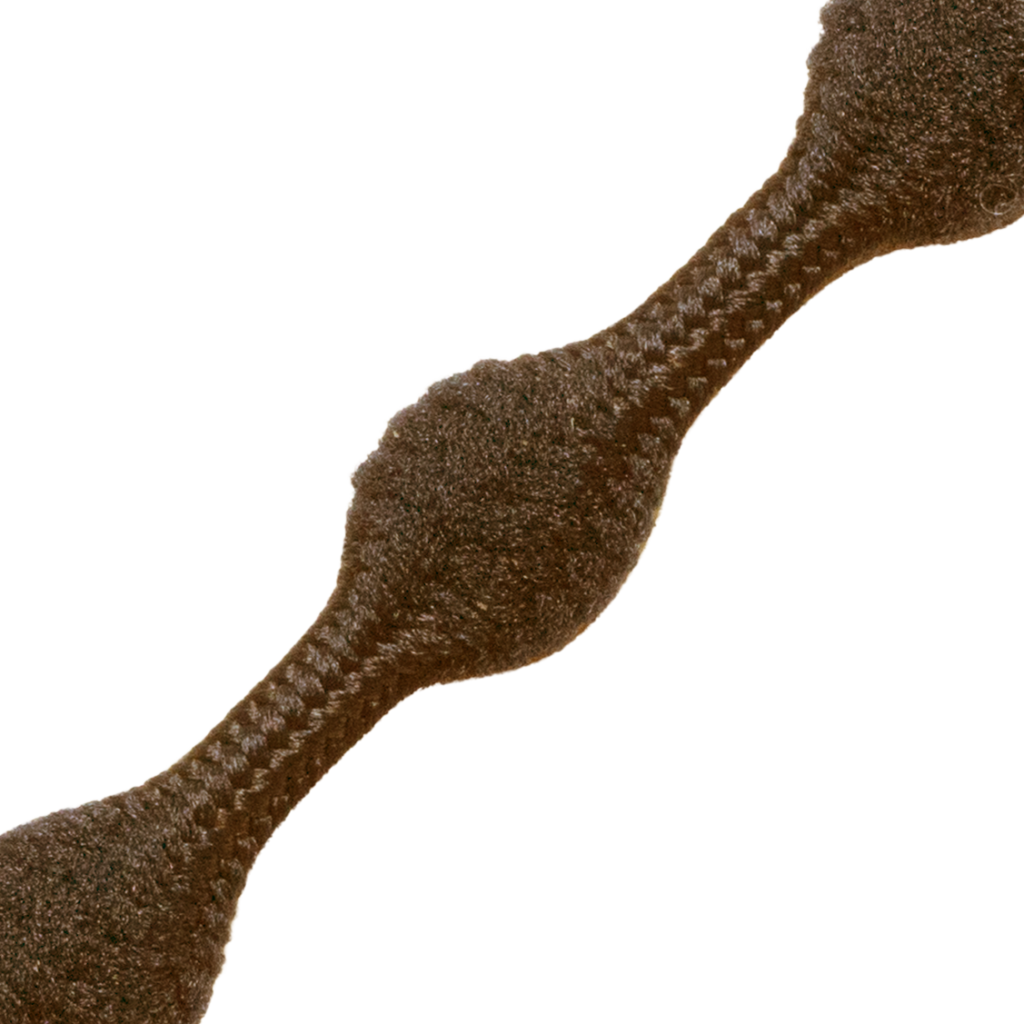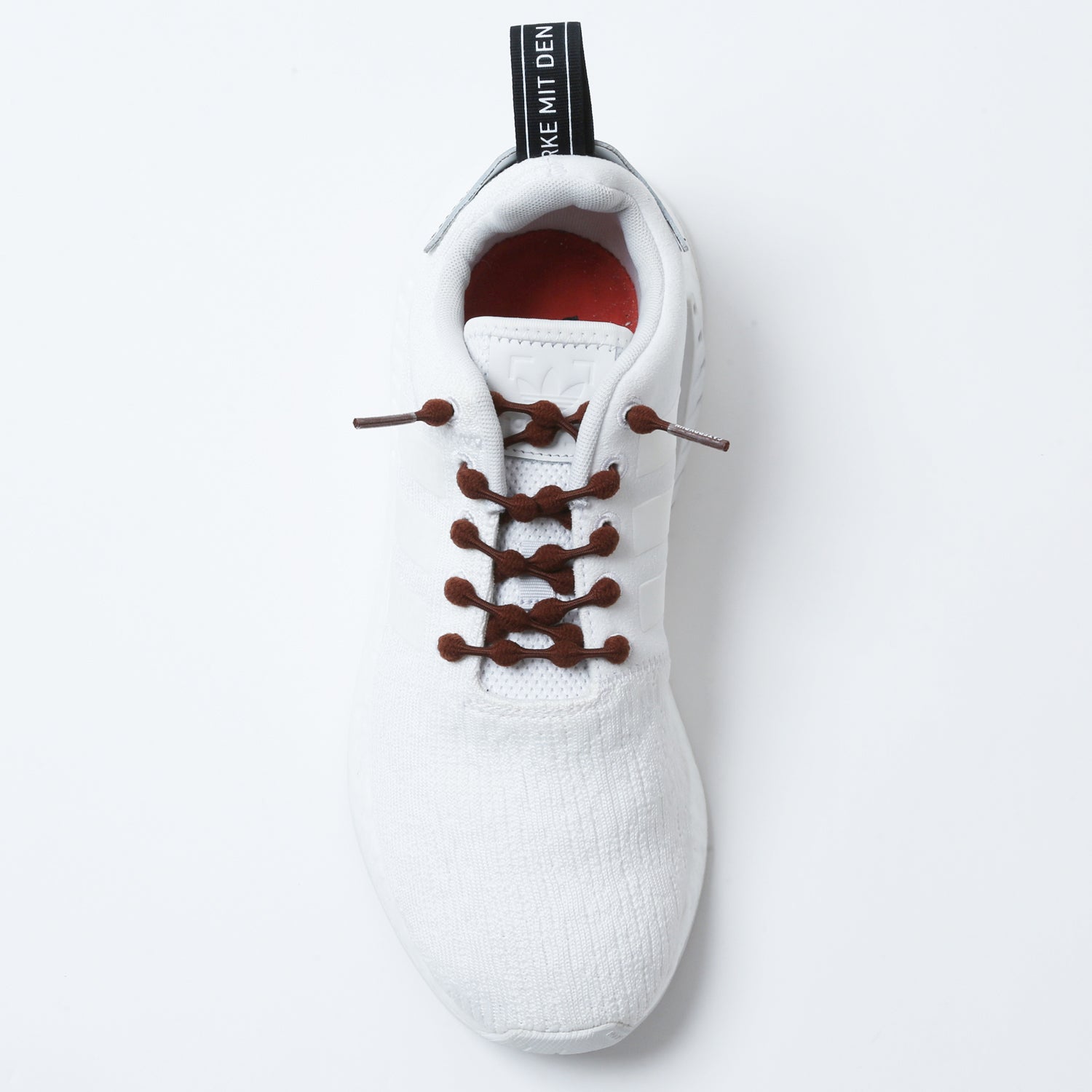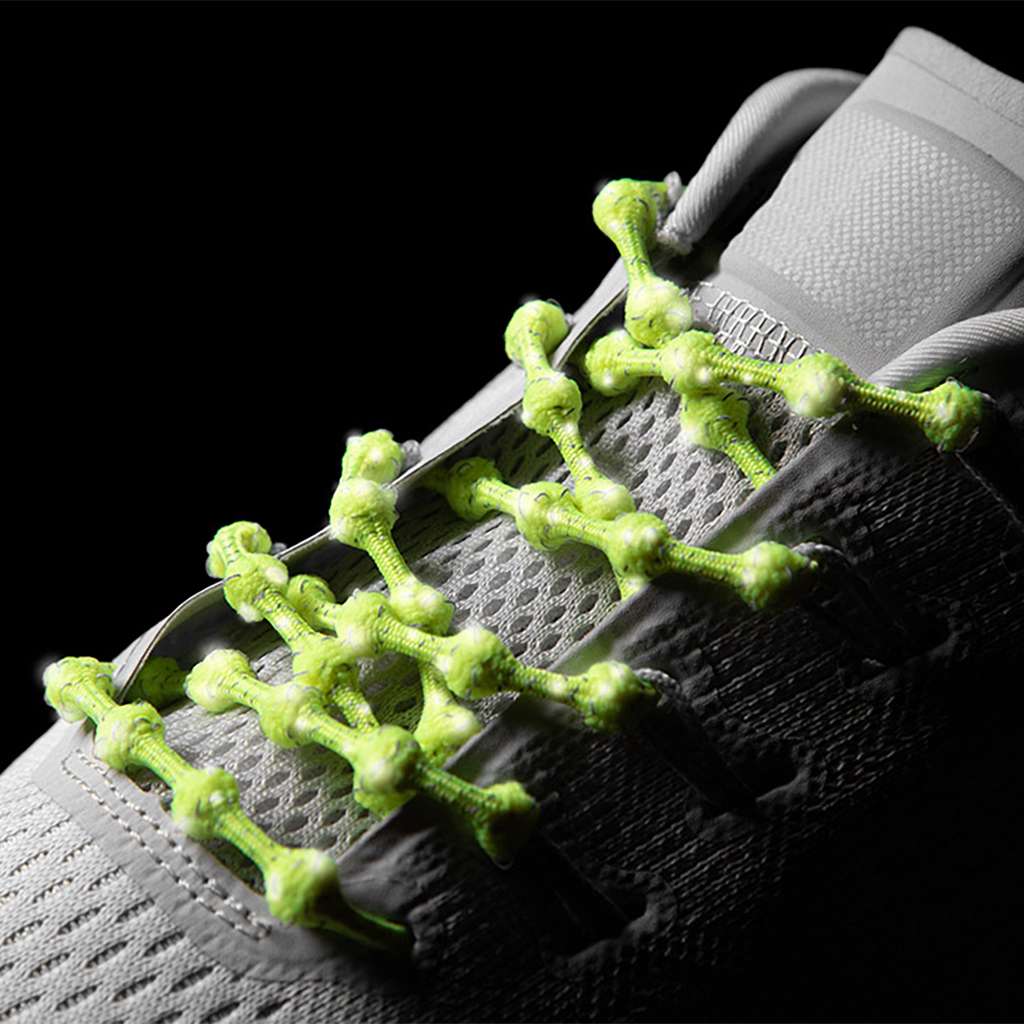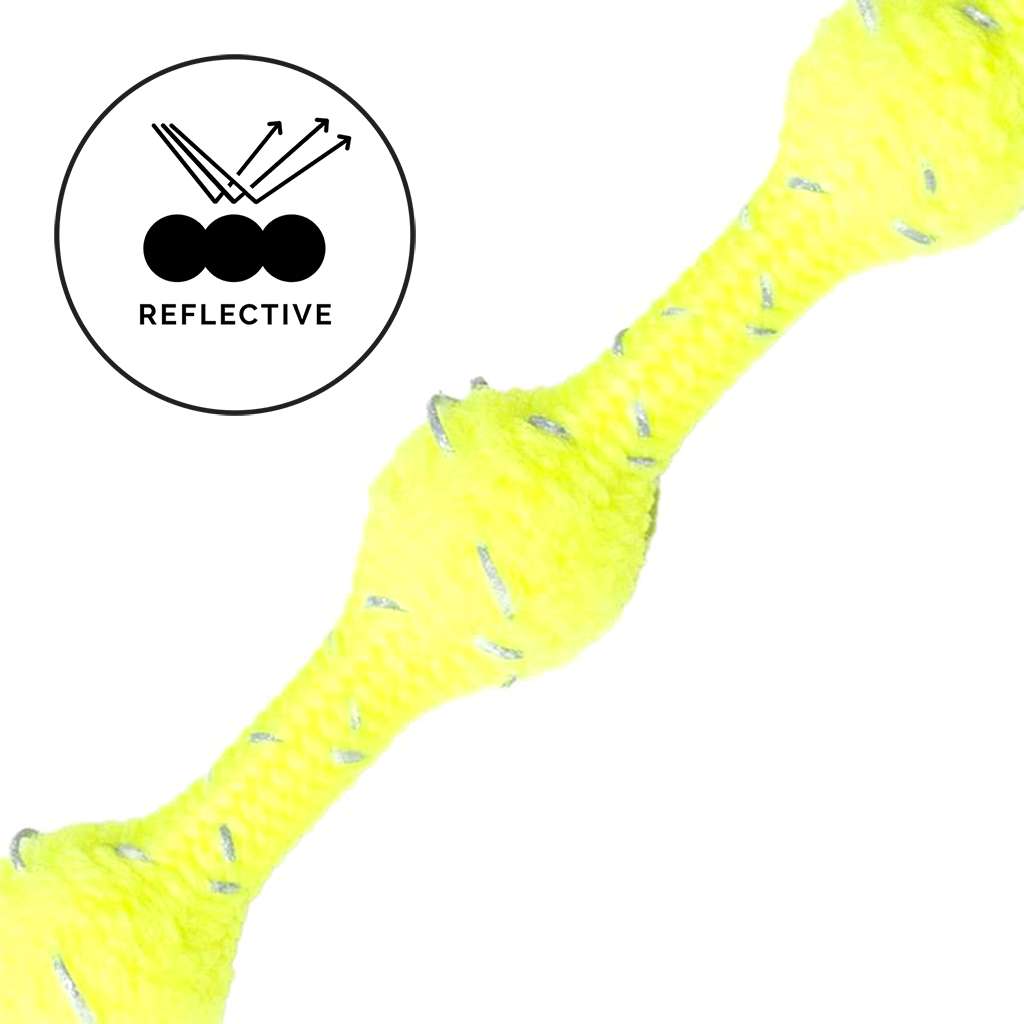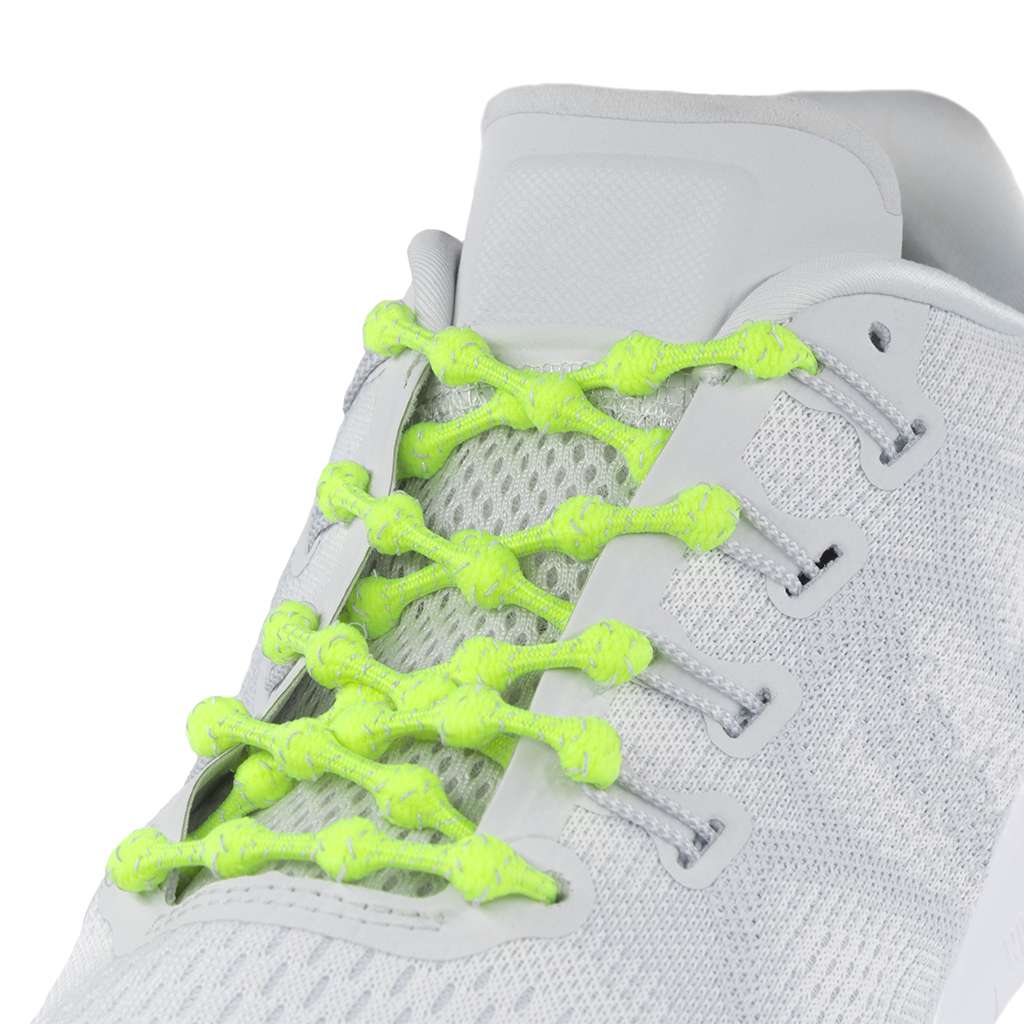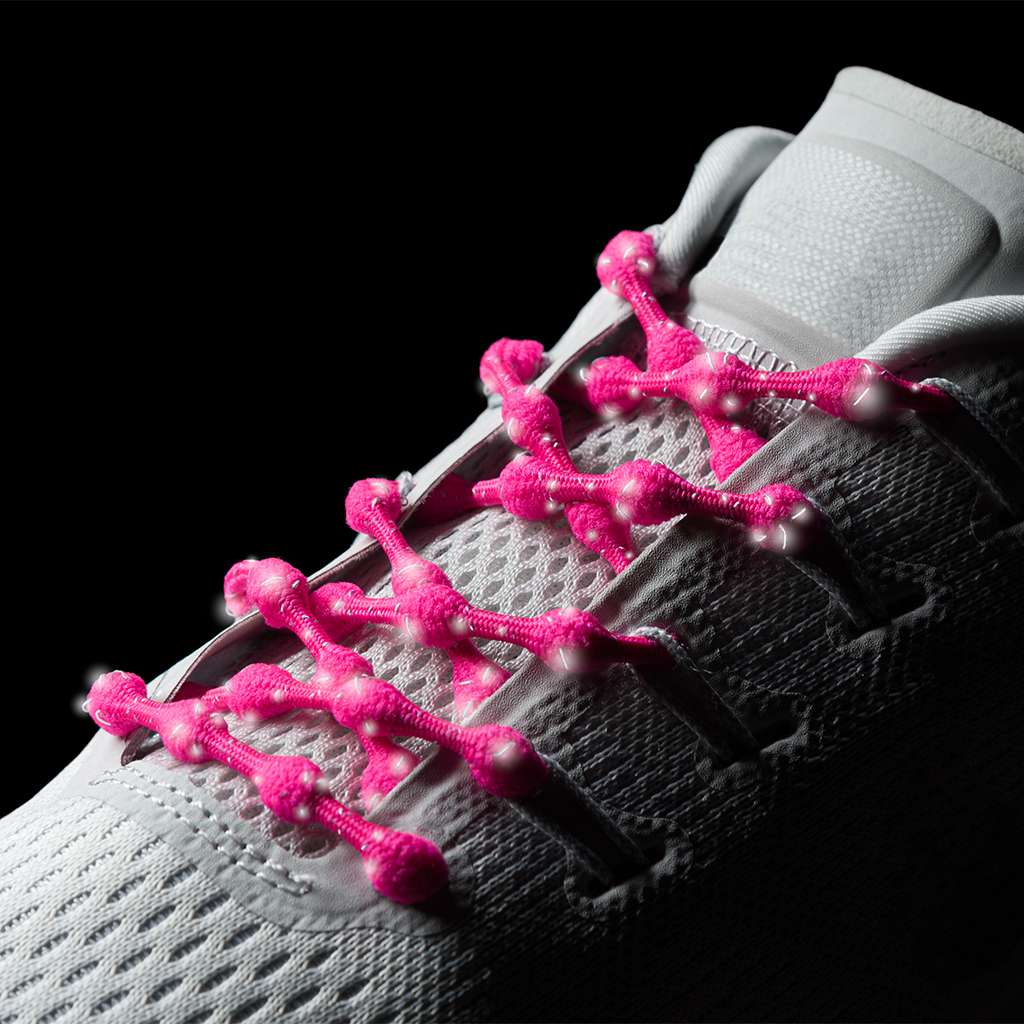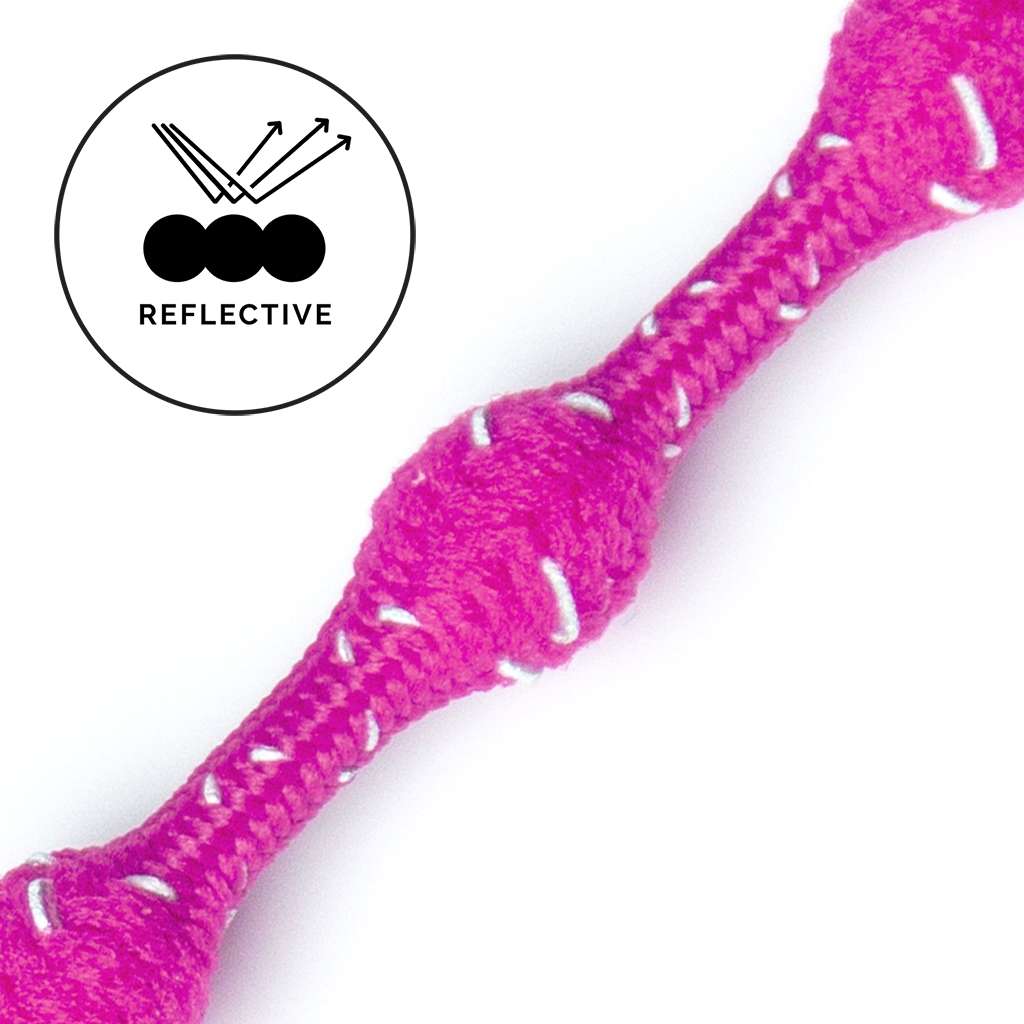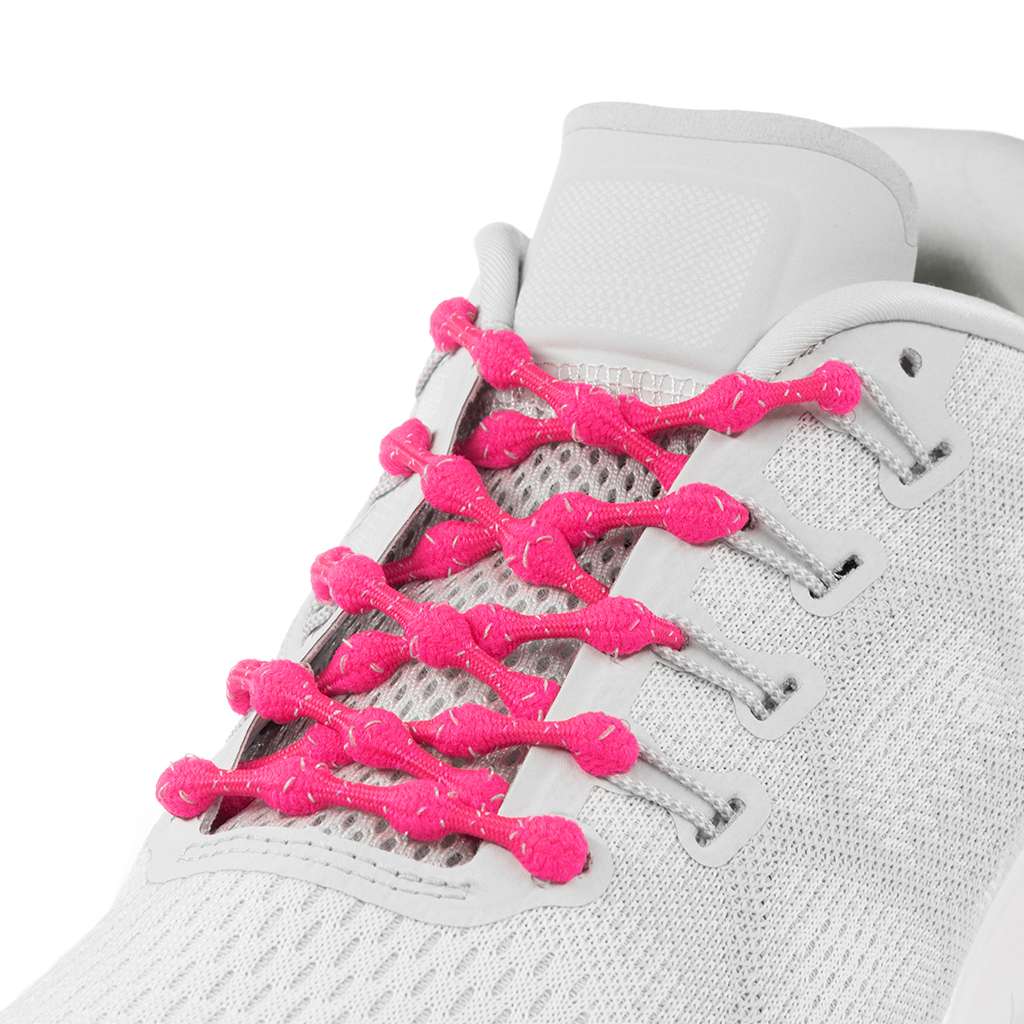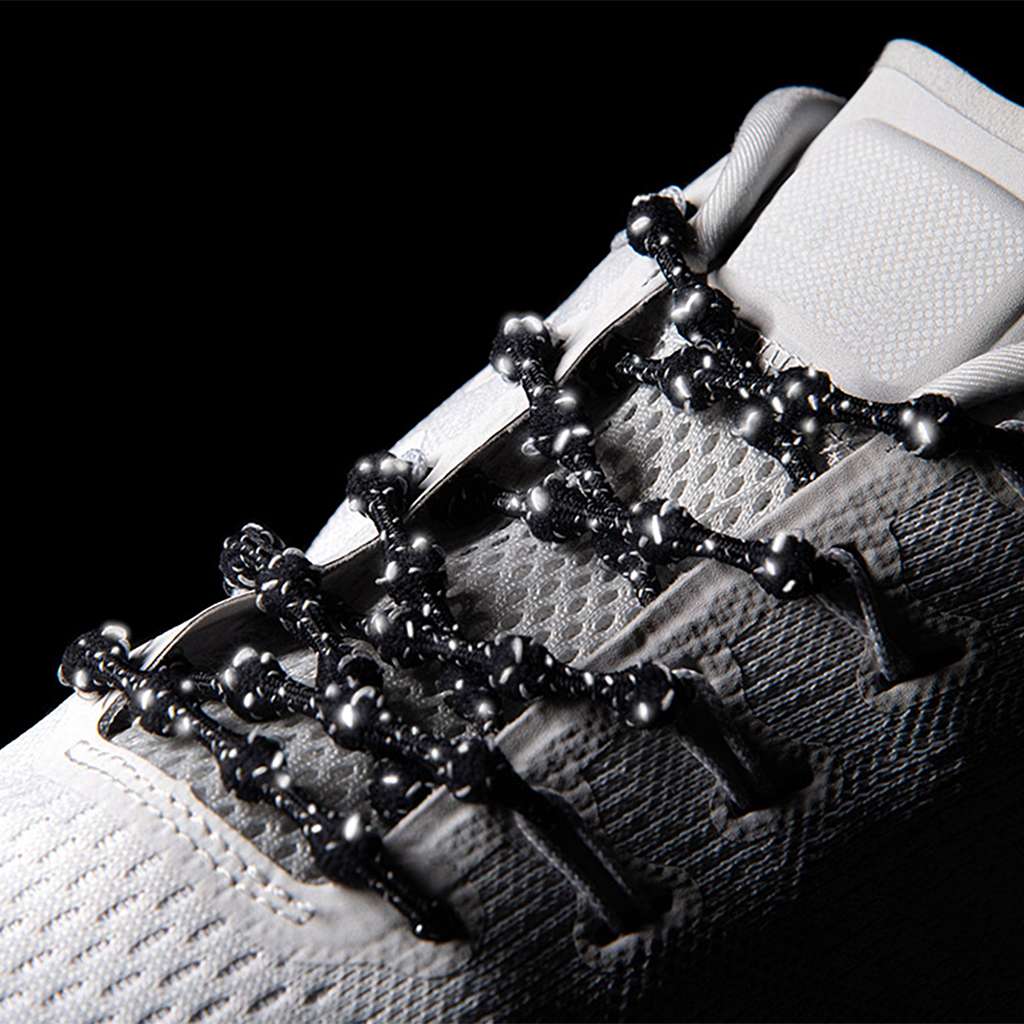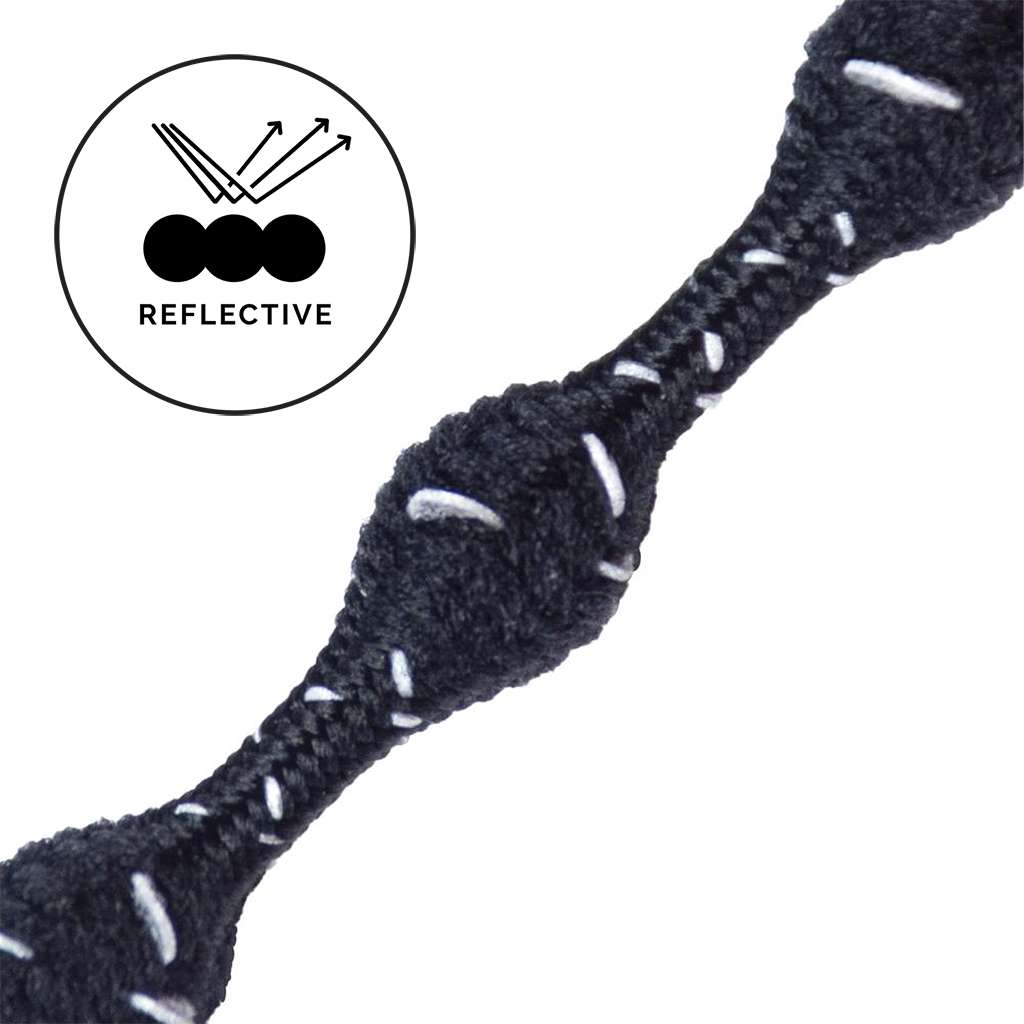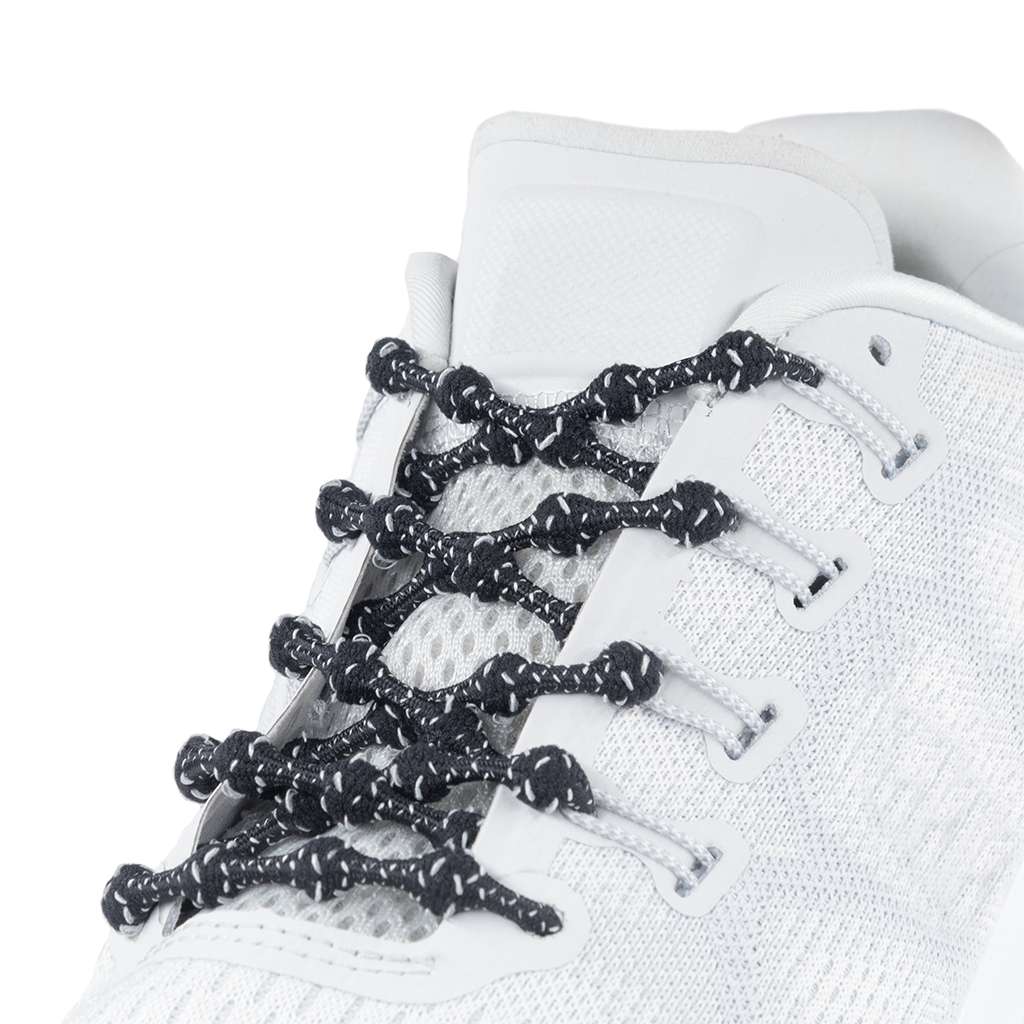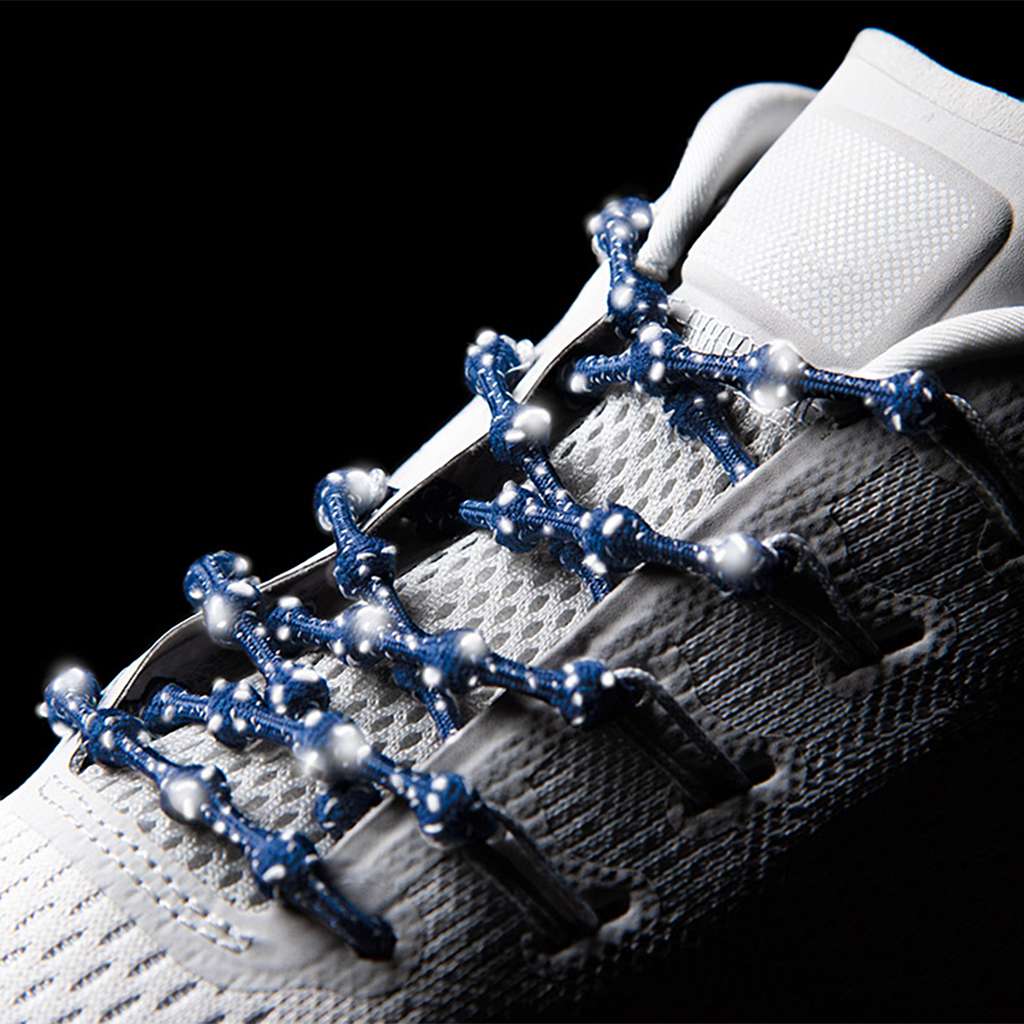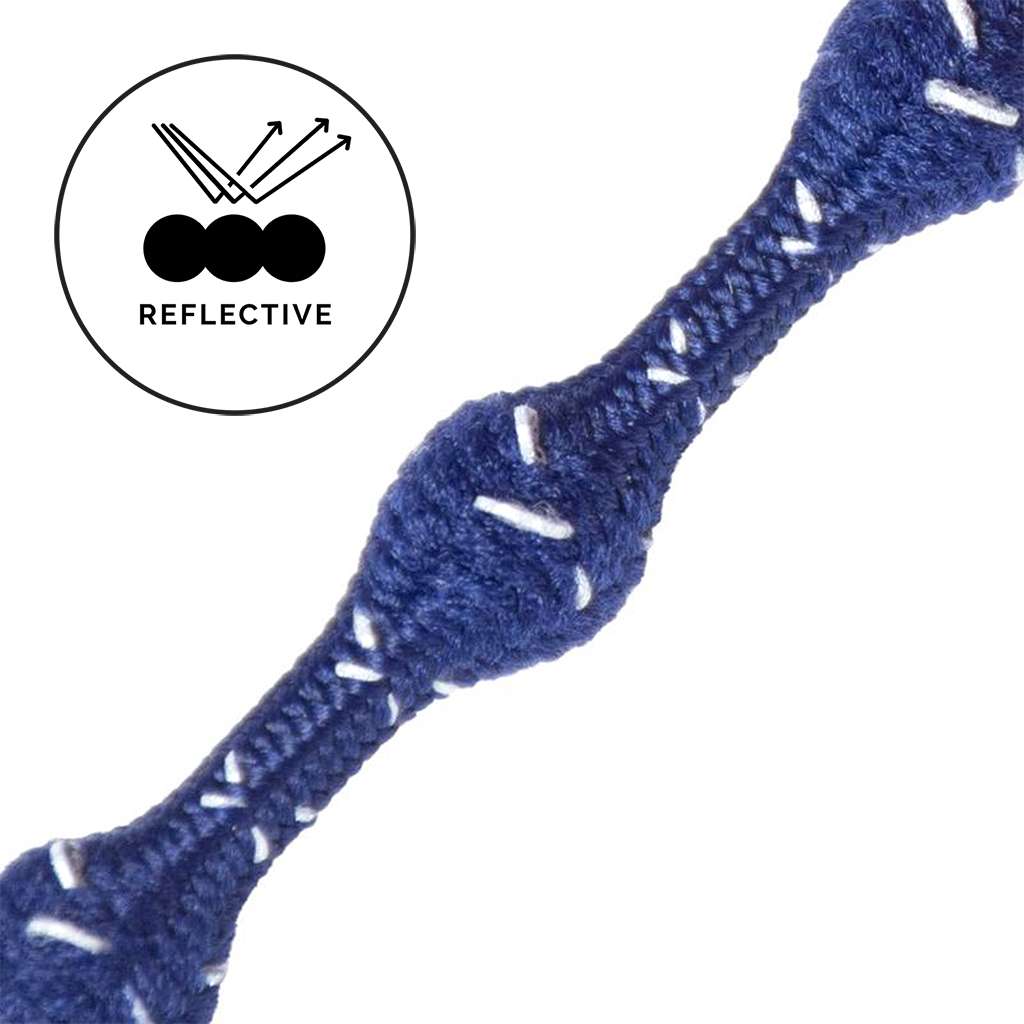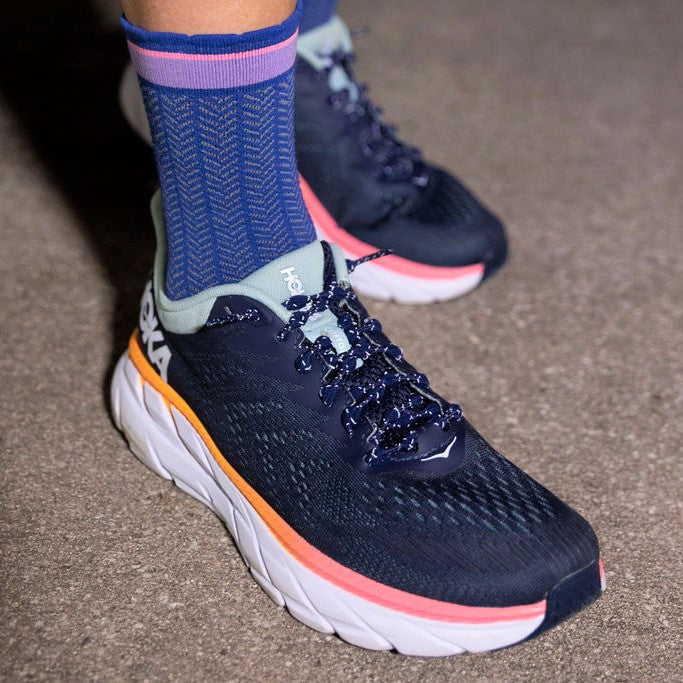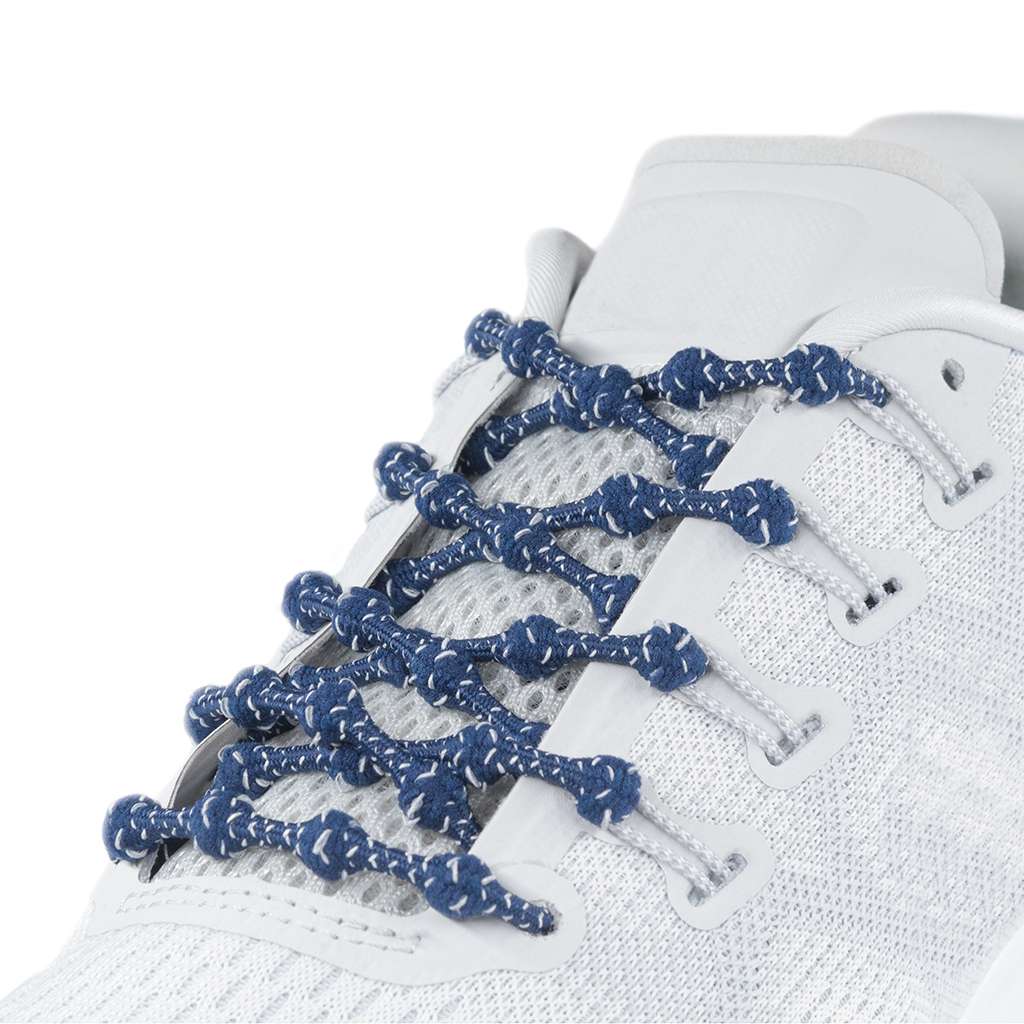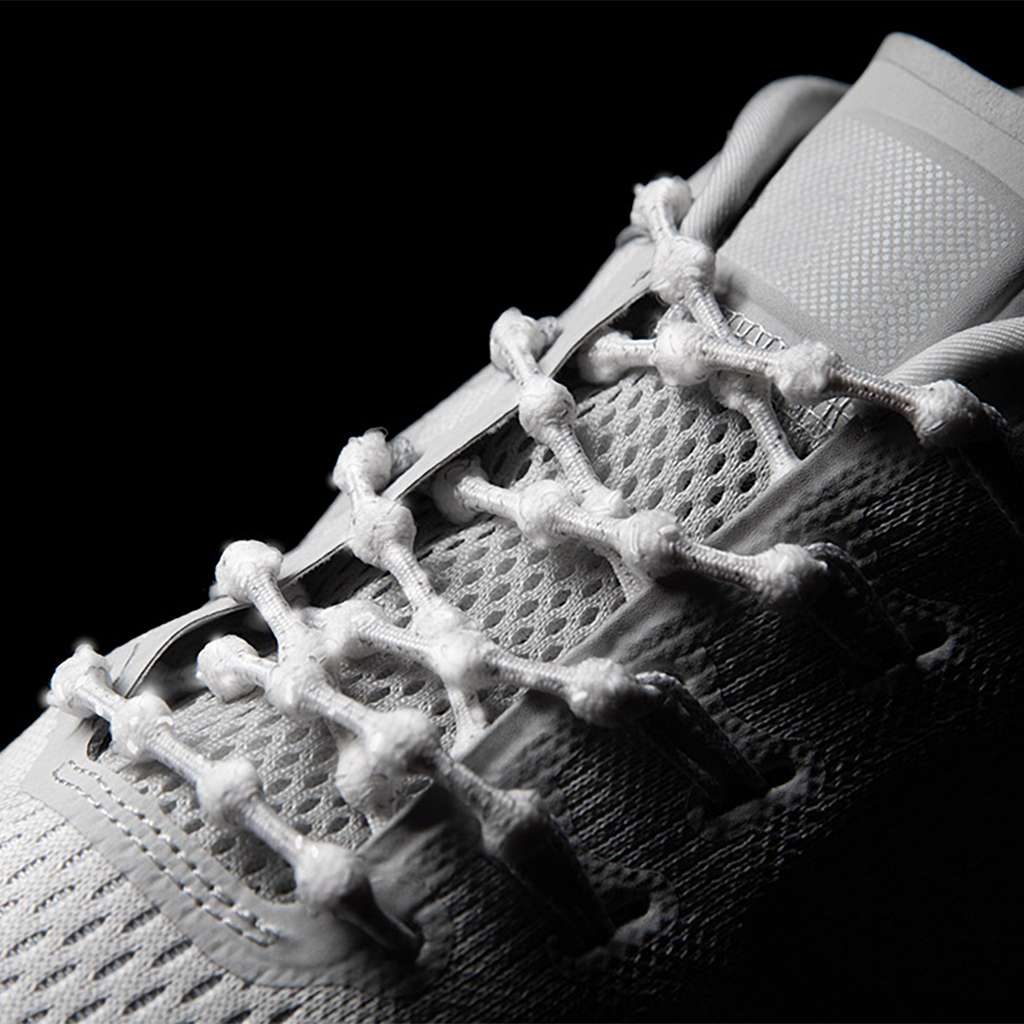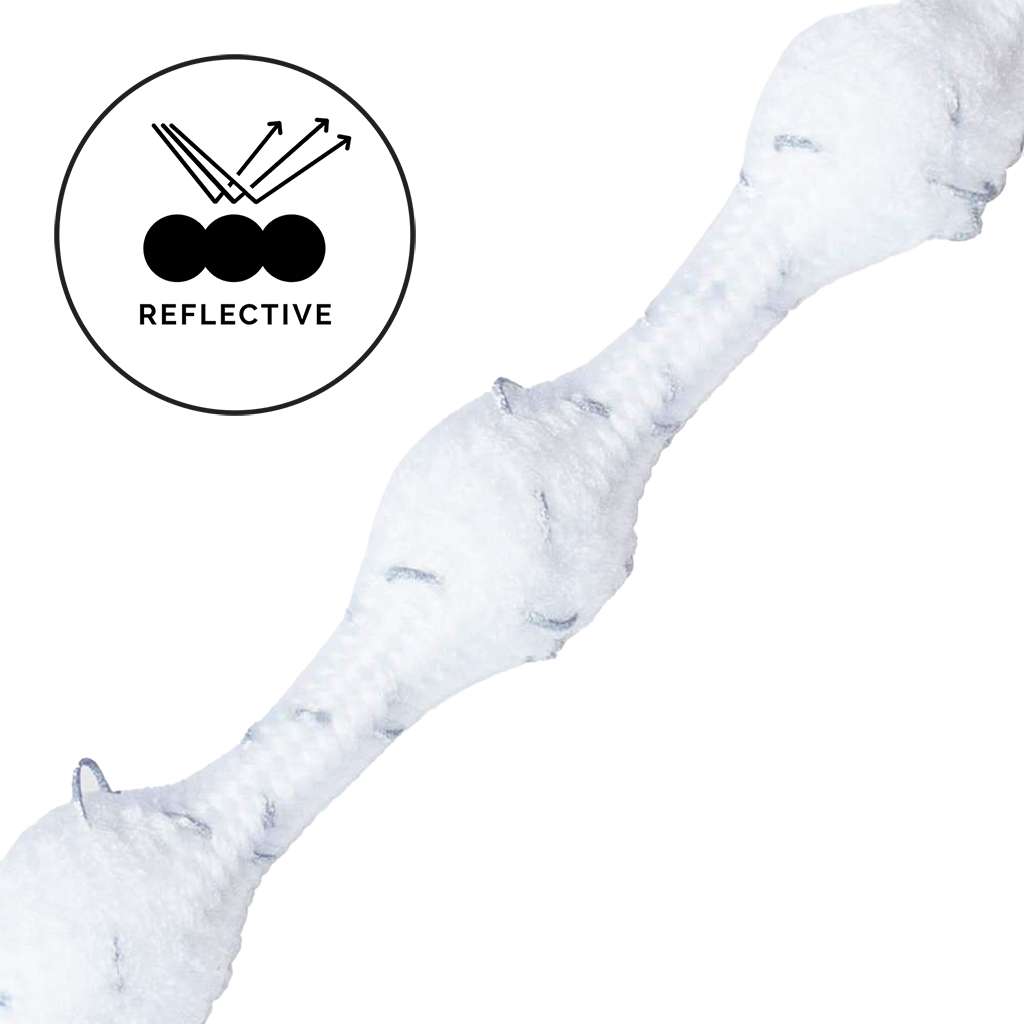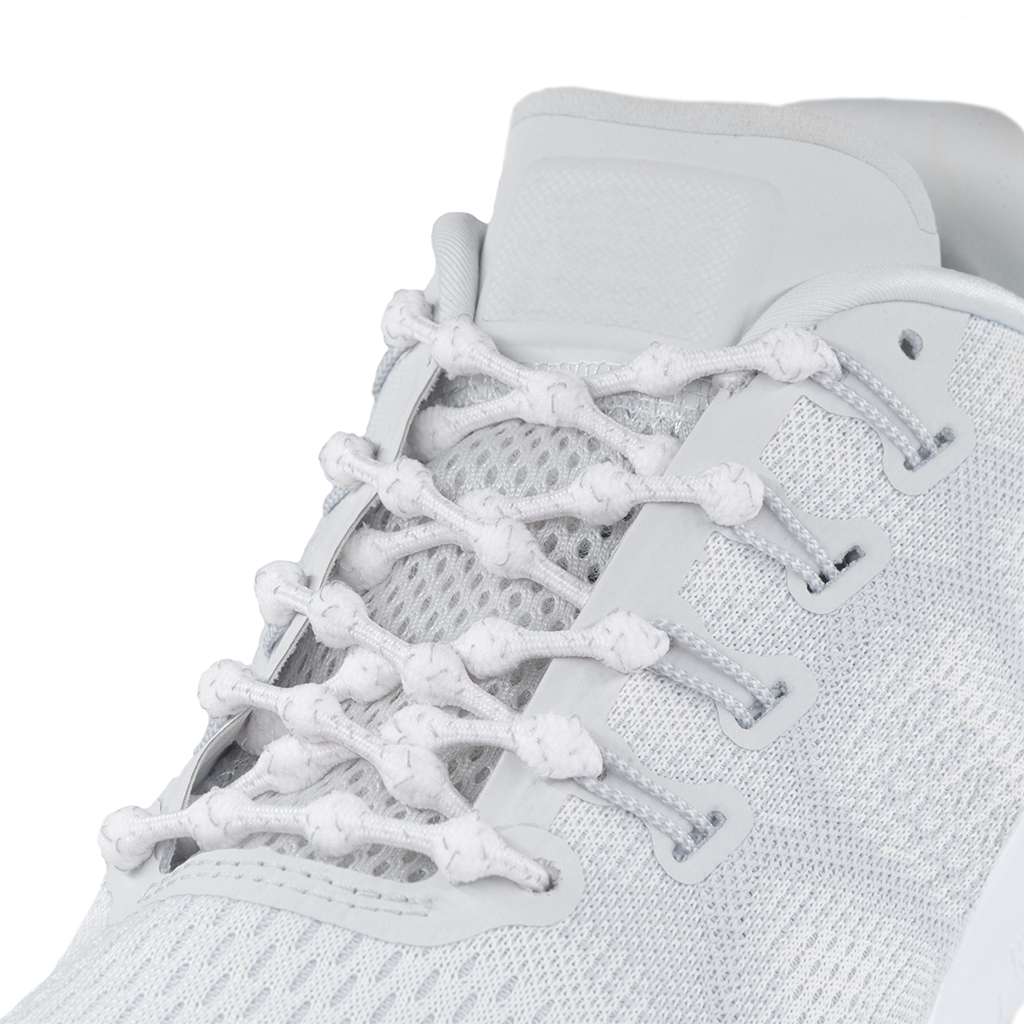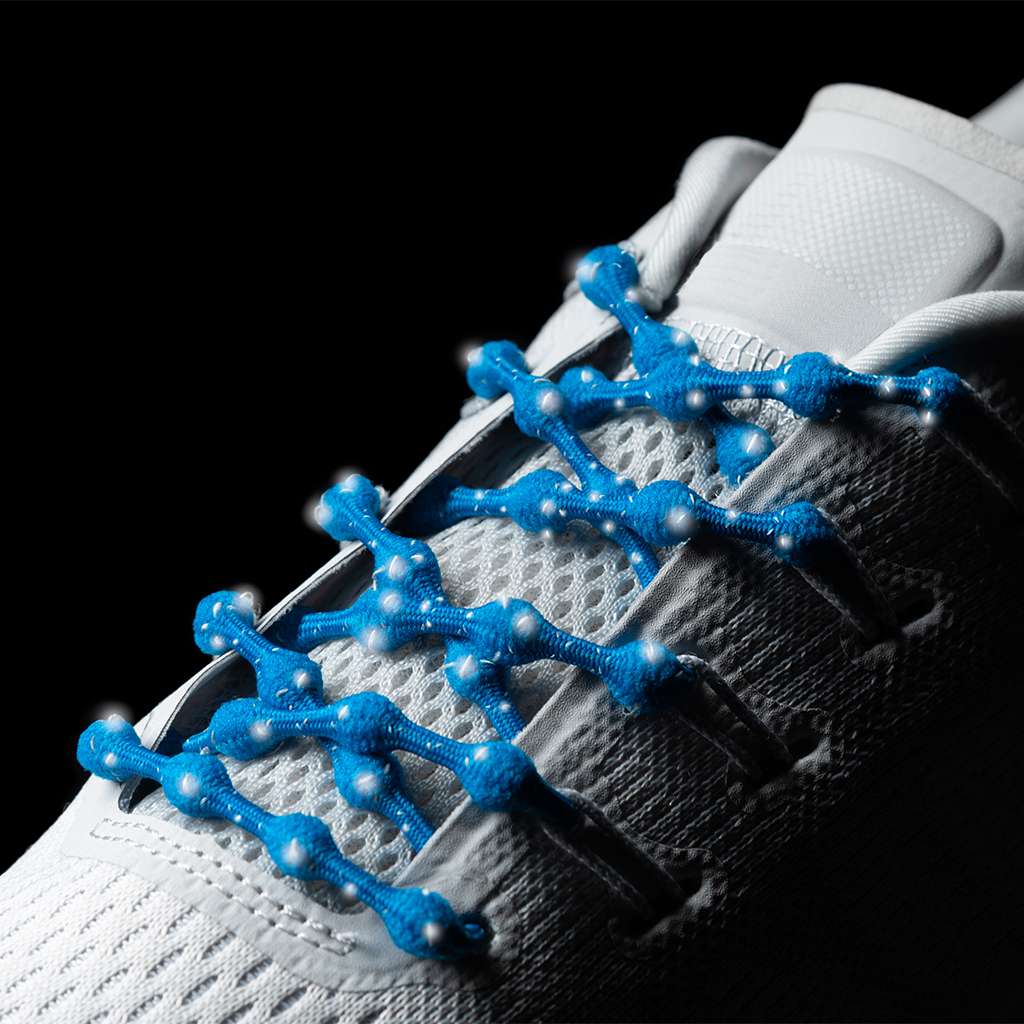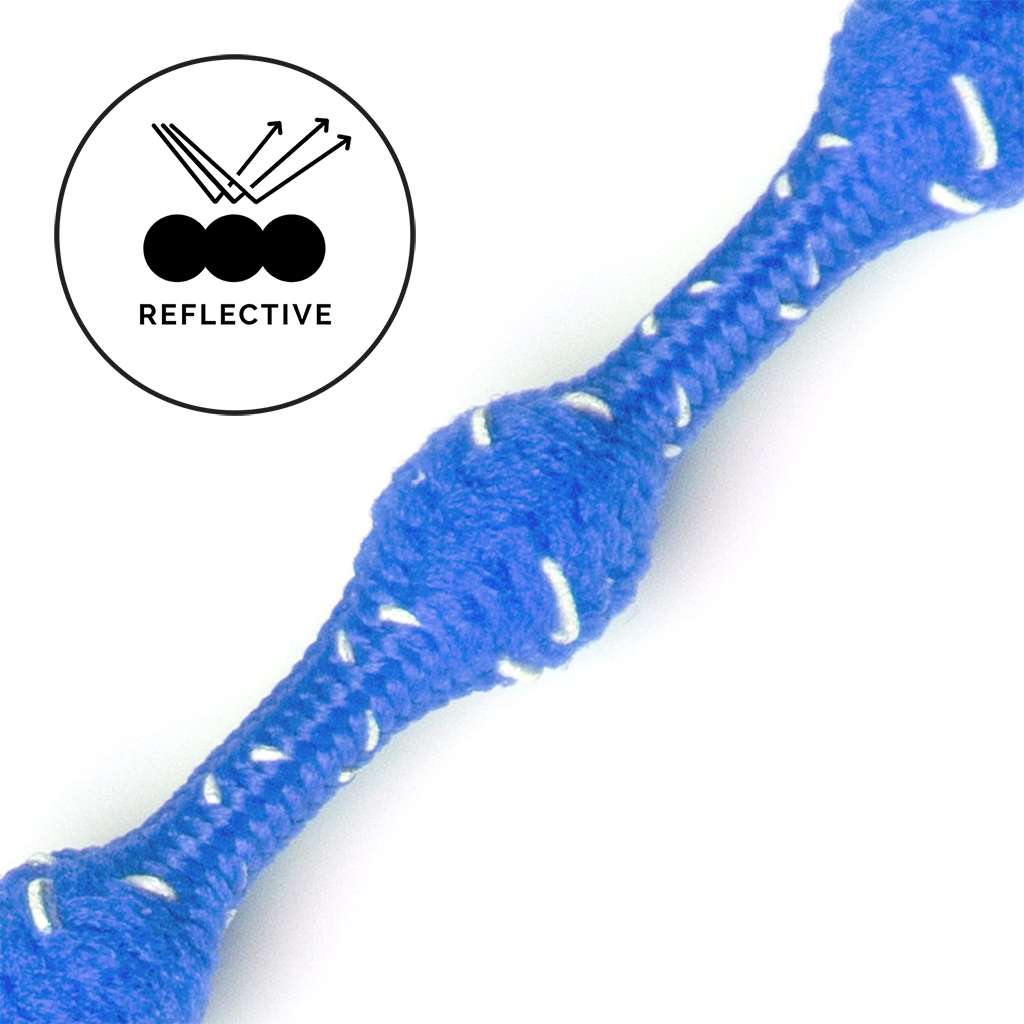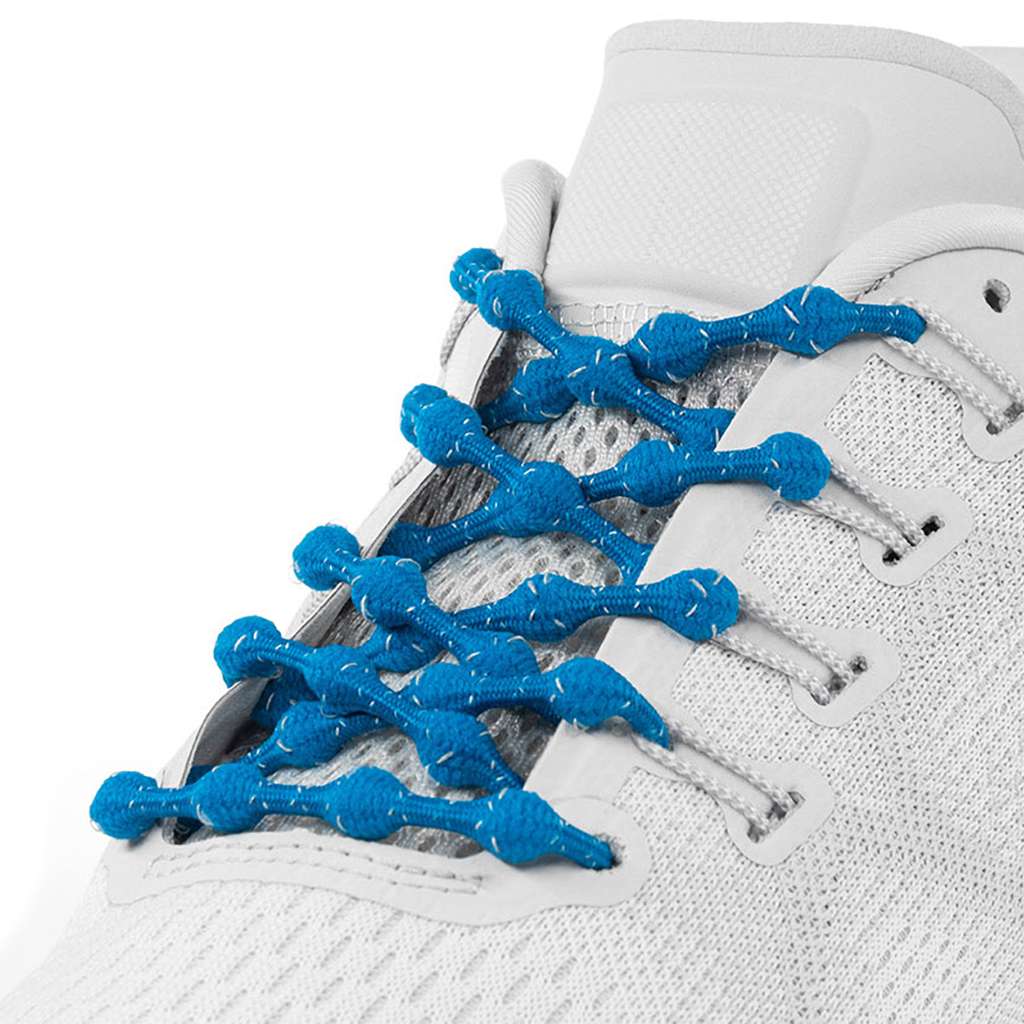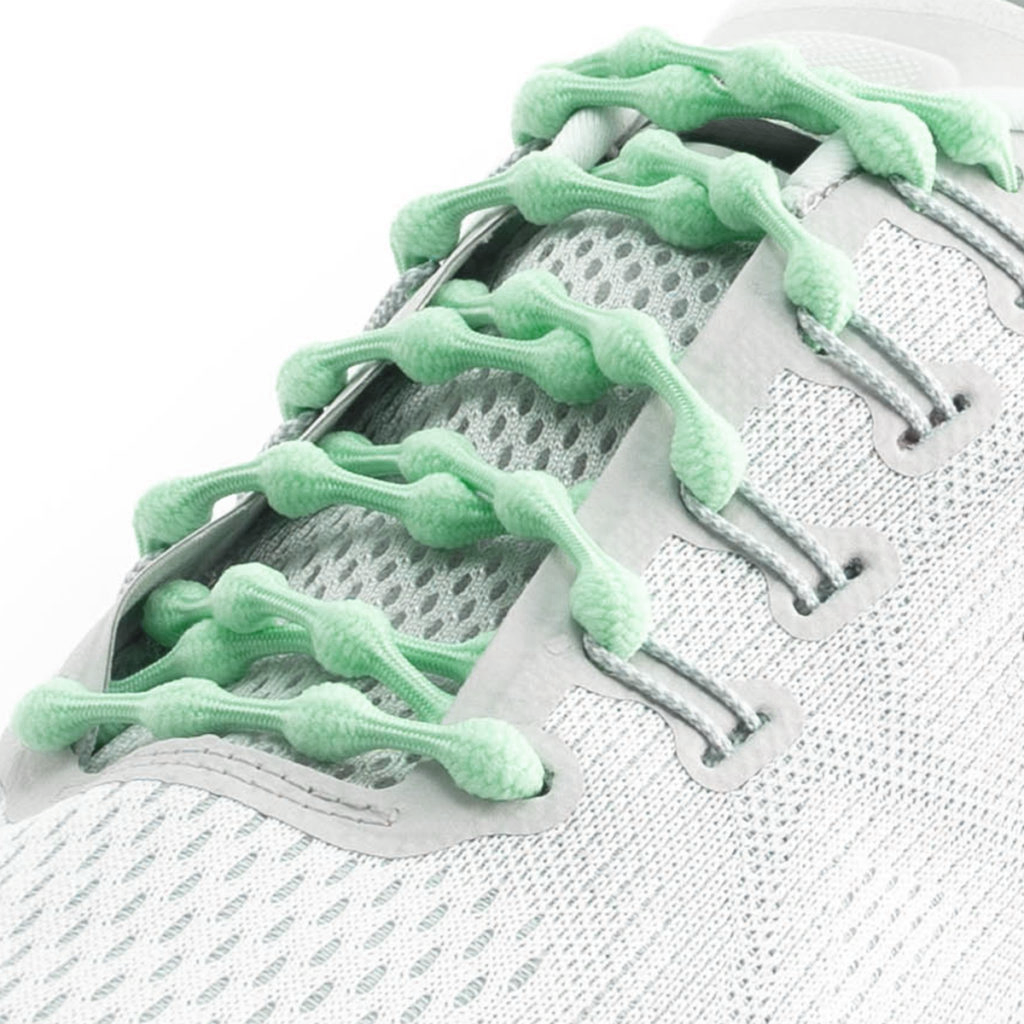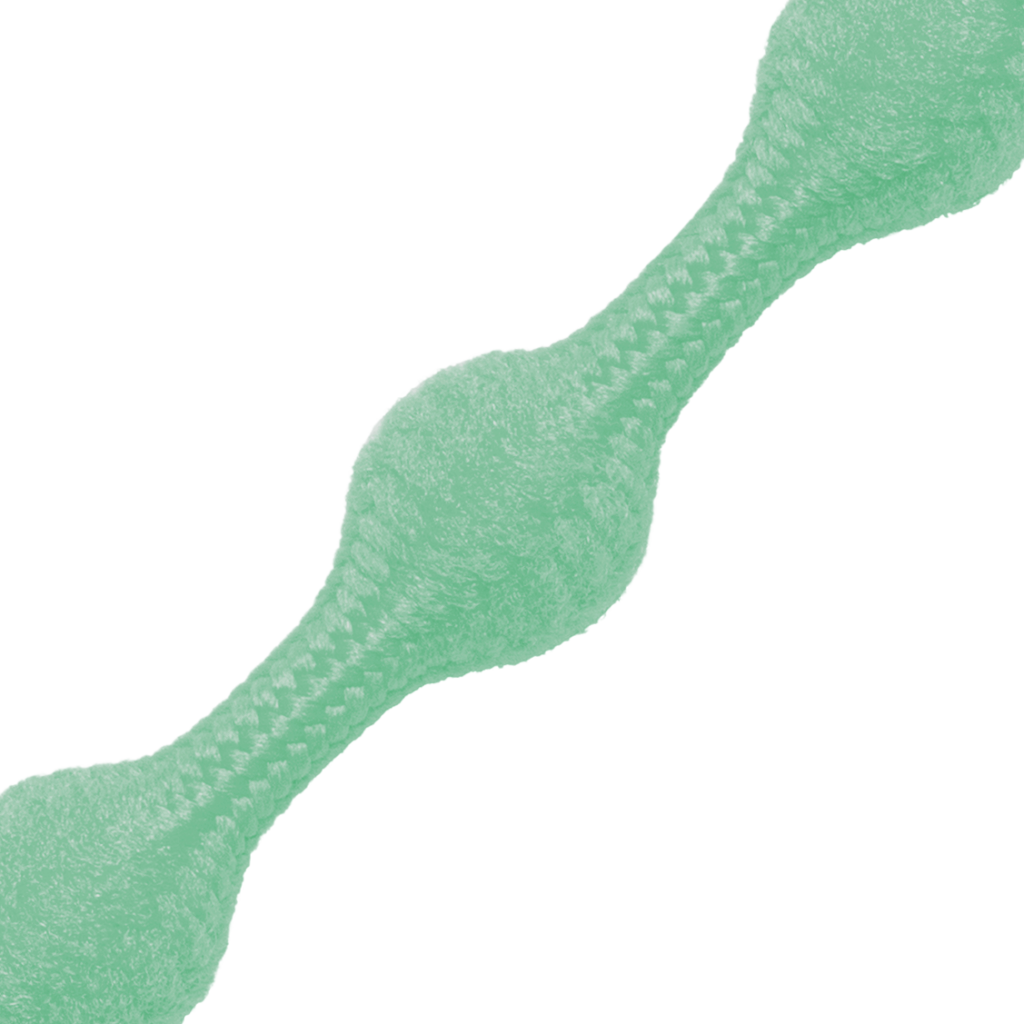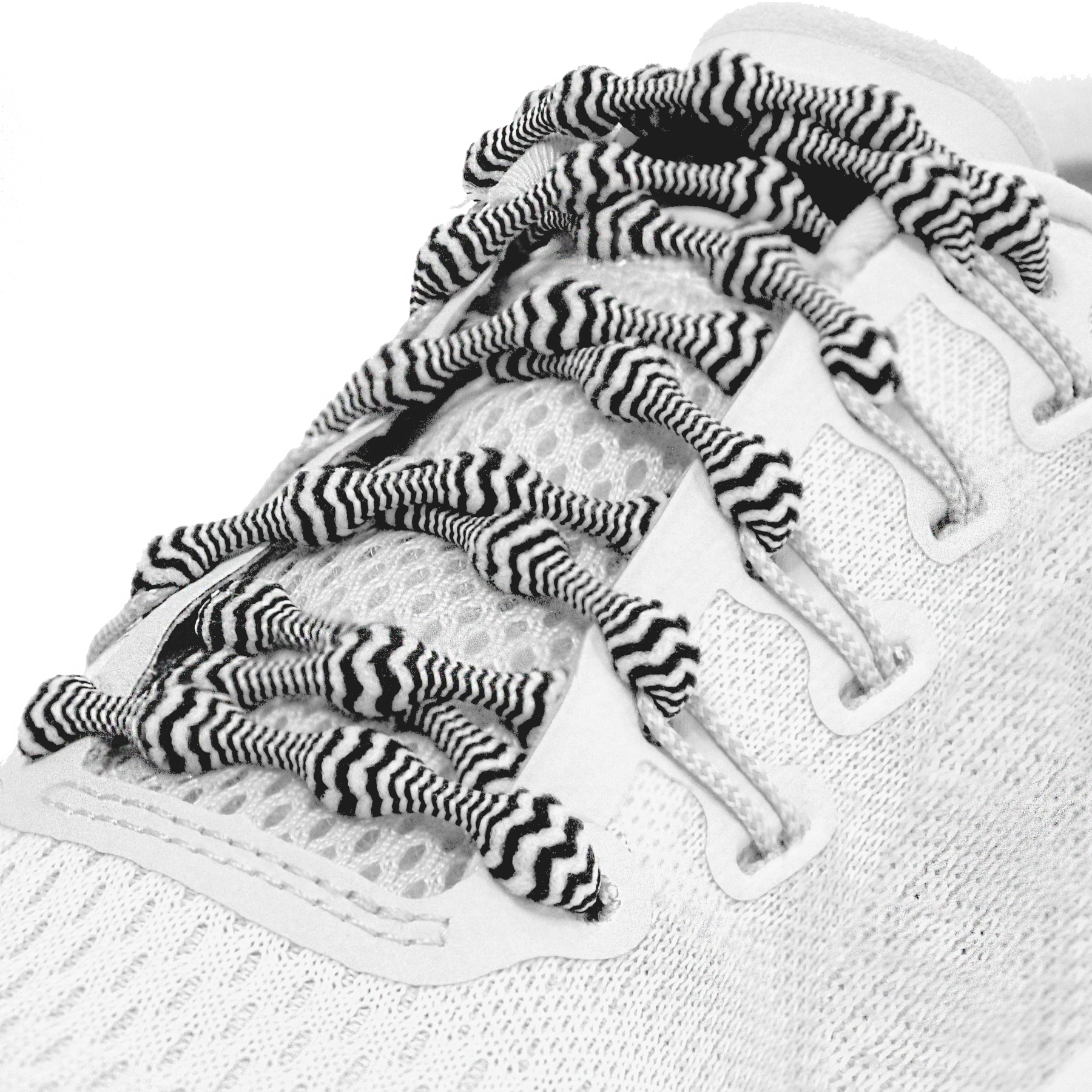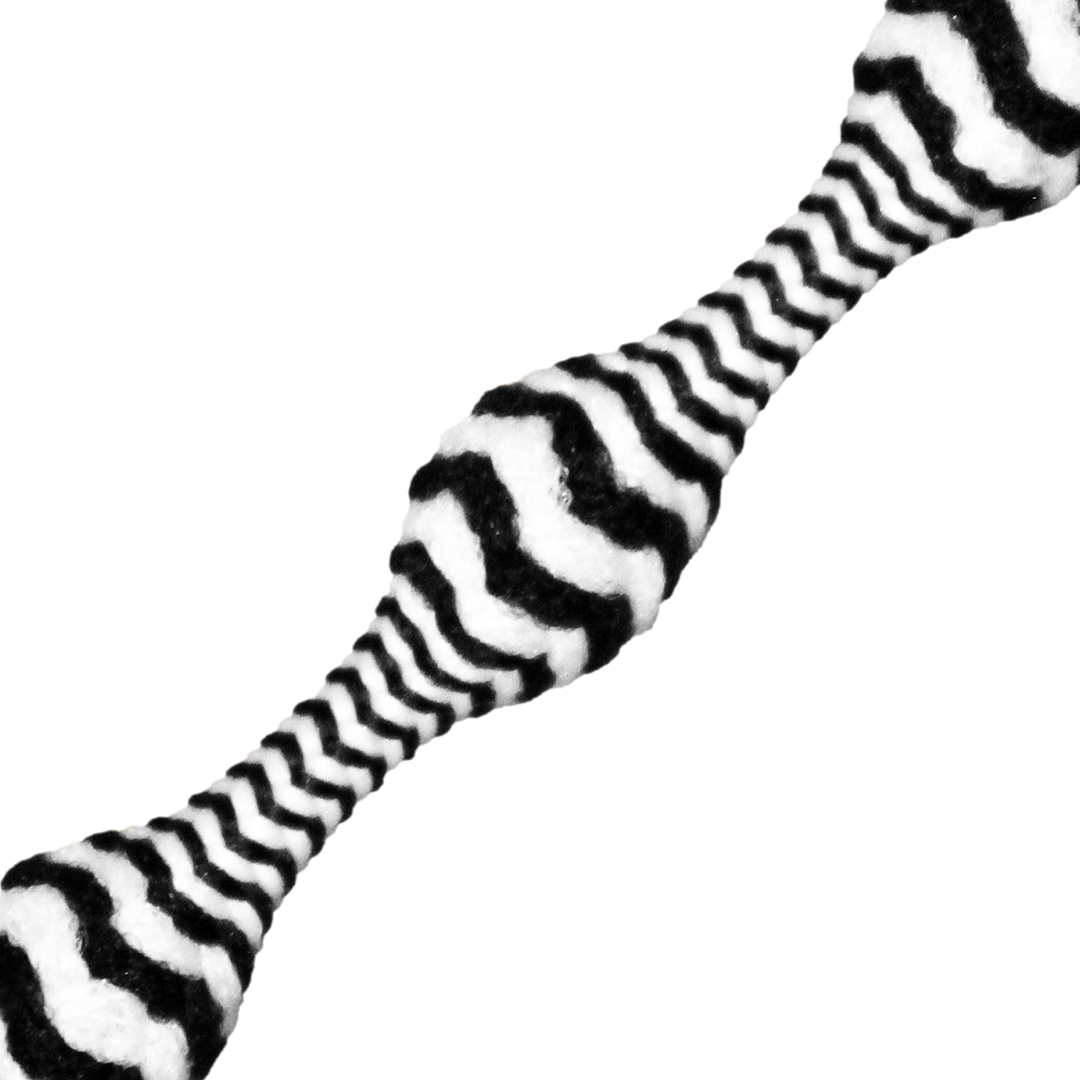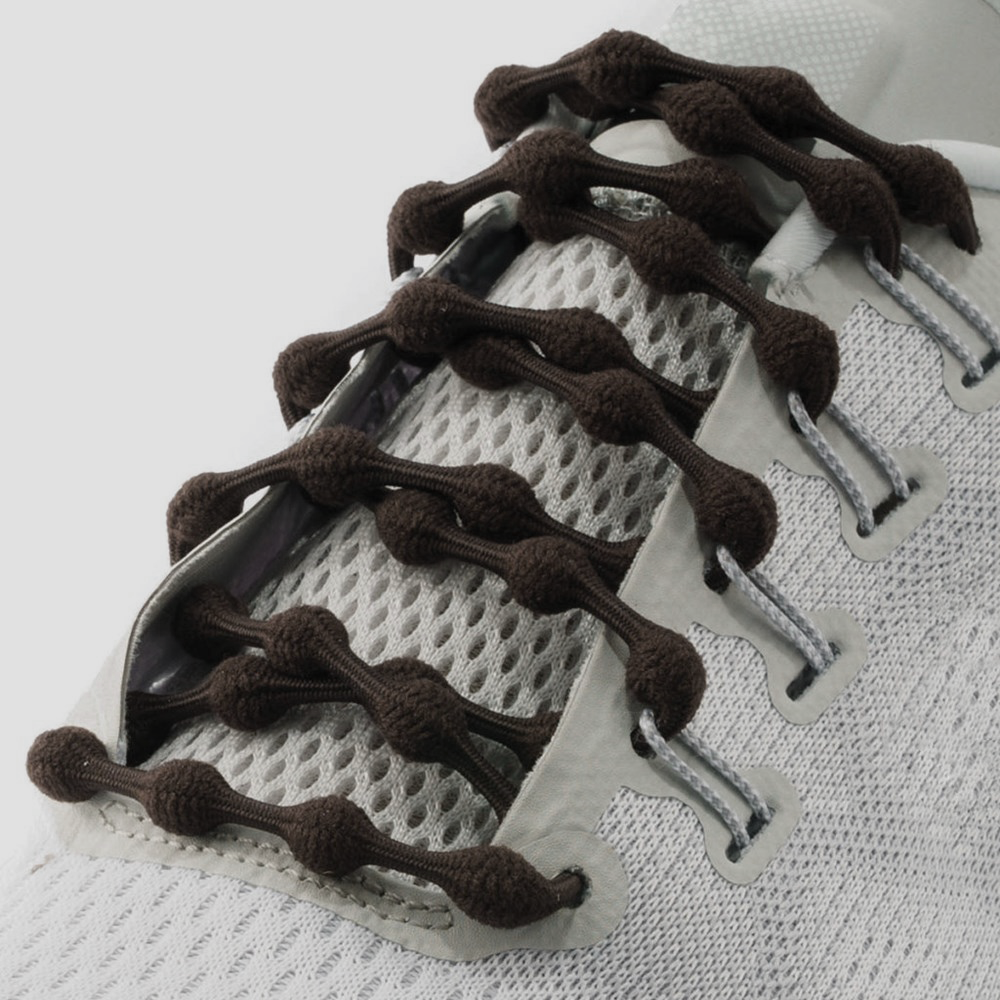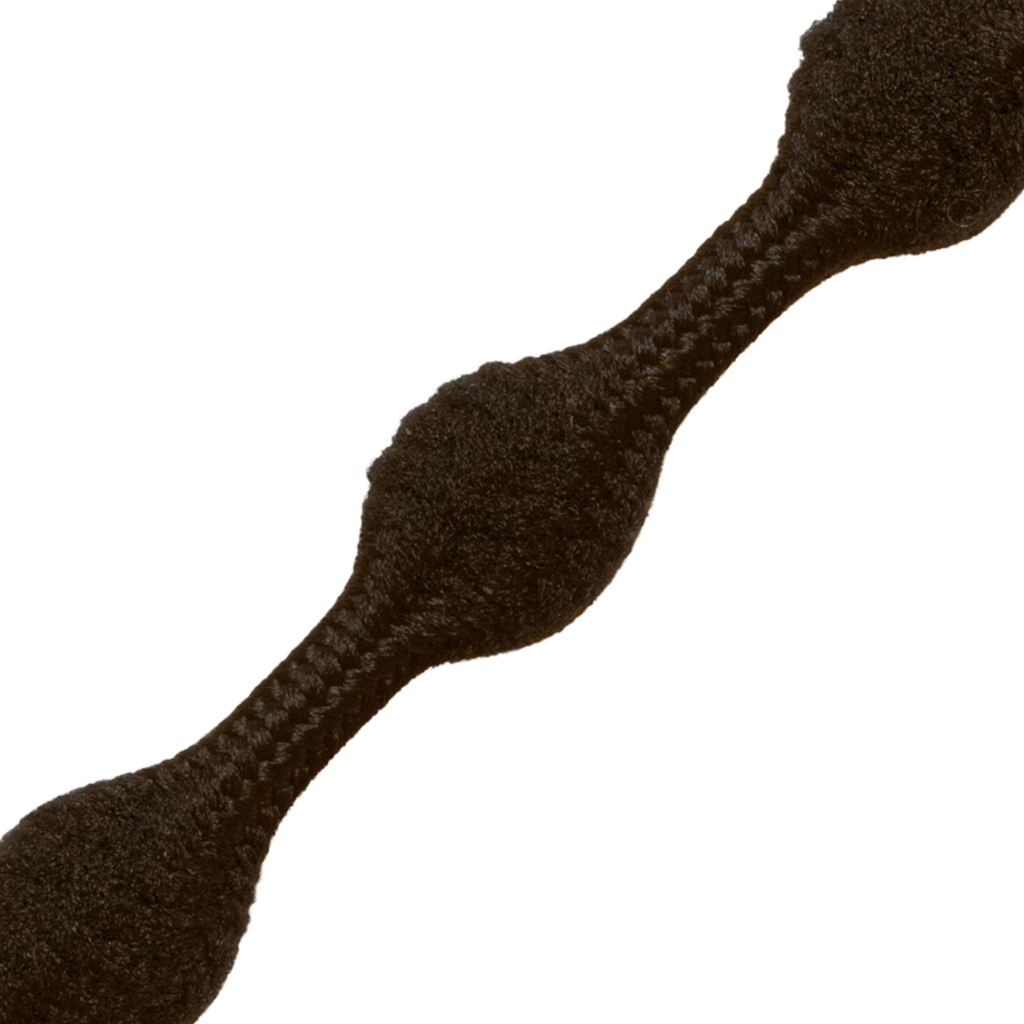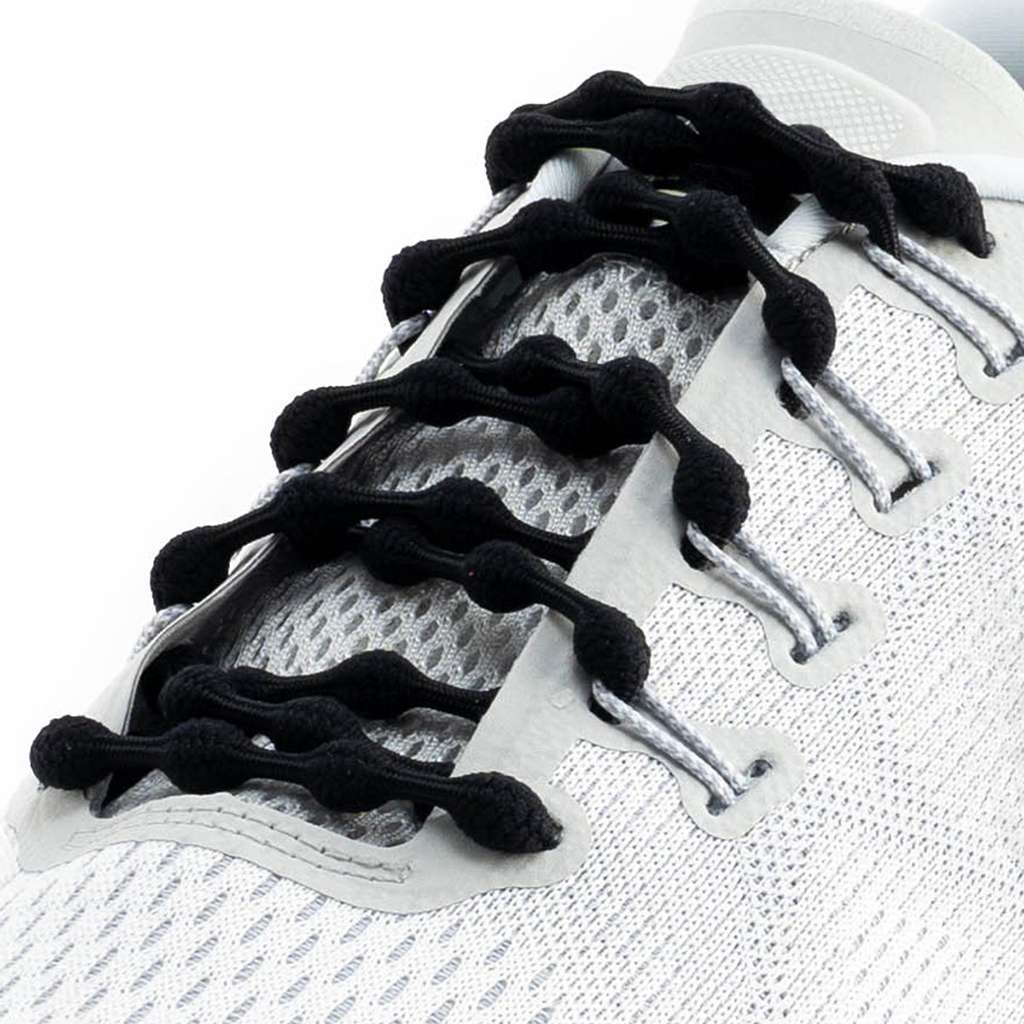 Caterpy Run No-Tie Laces
BUY ANY 3 LACES GET 20% OFF
BUY ANY 6 LACES GET 25% OFF
BUY ANY 8 LACES GET 30% OFF
*Clearance Laces are excluded from all promotions
Free lace promo only applies WITH a purchase.
Site promotions are not available when using Buy With Prime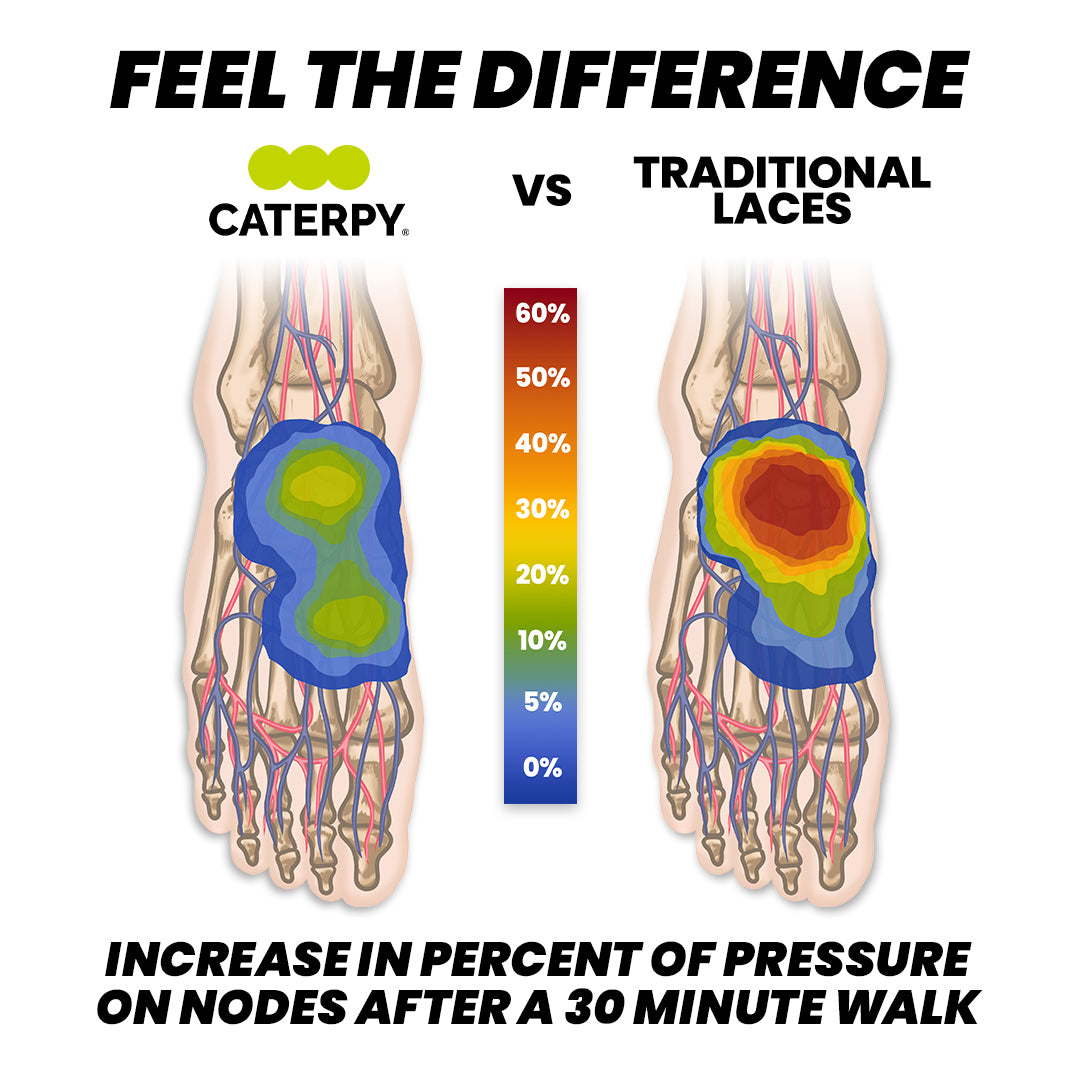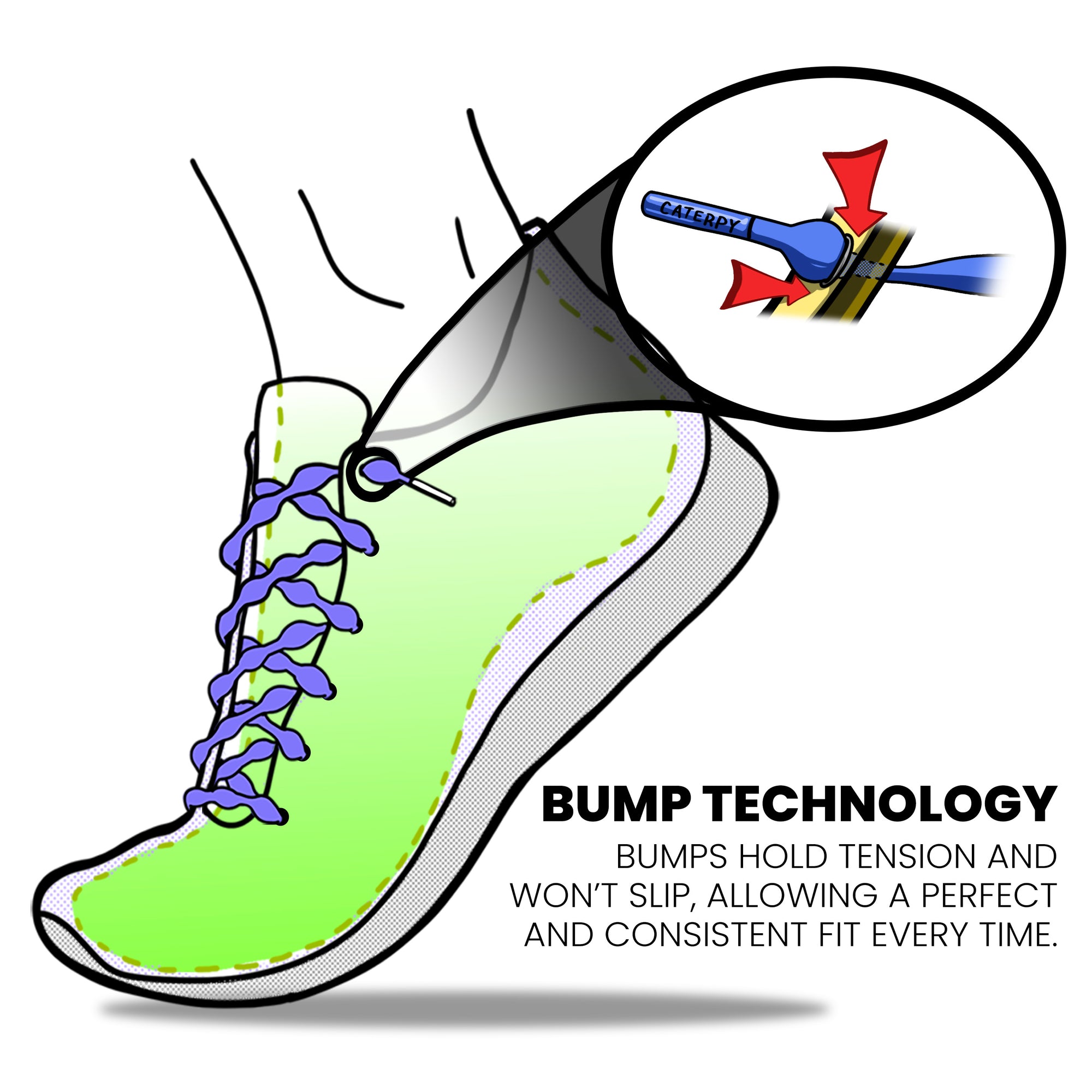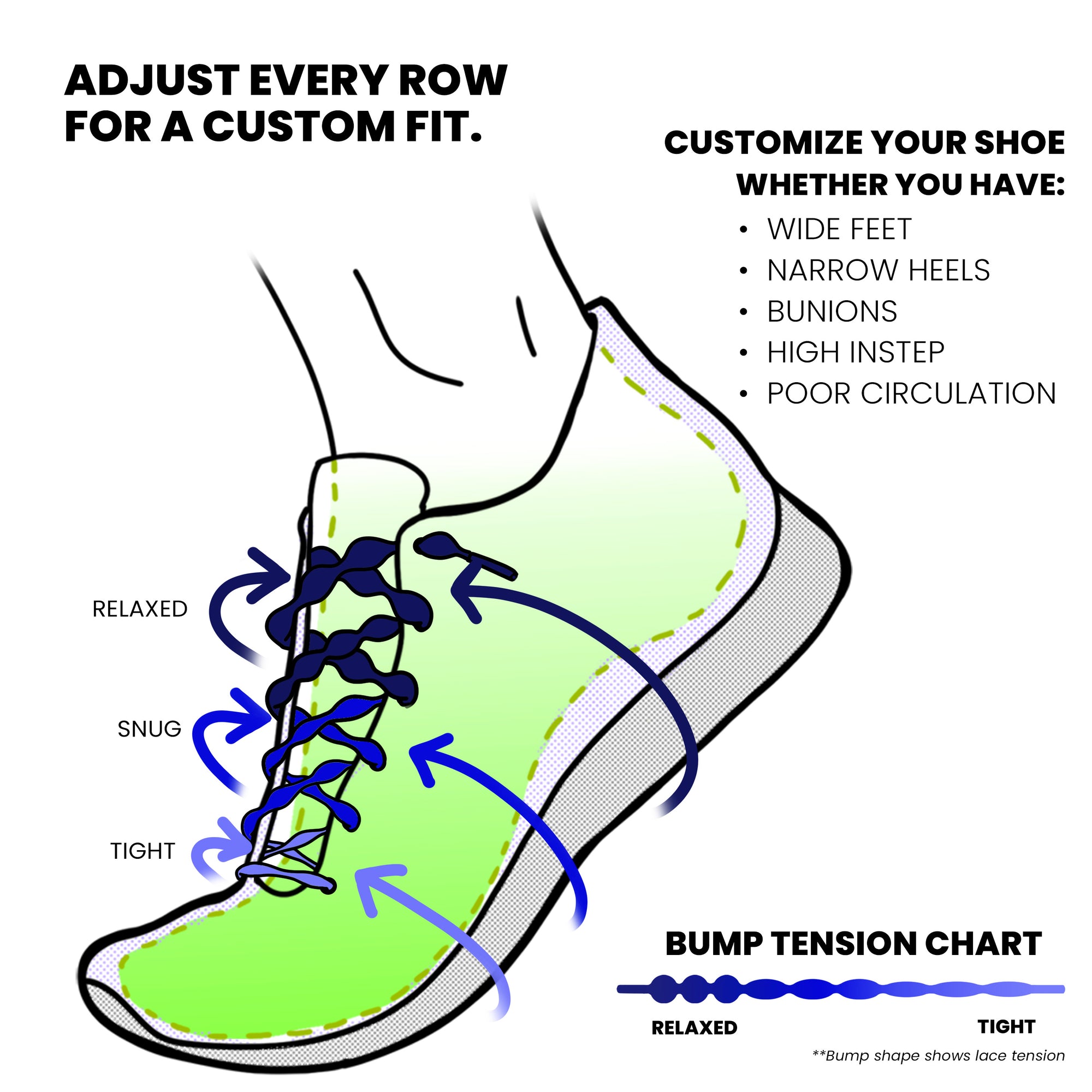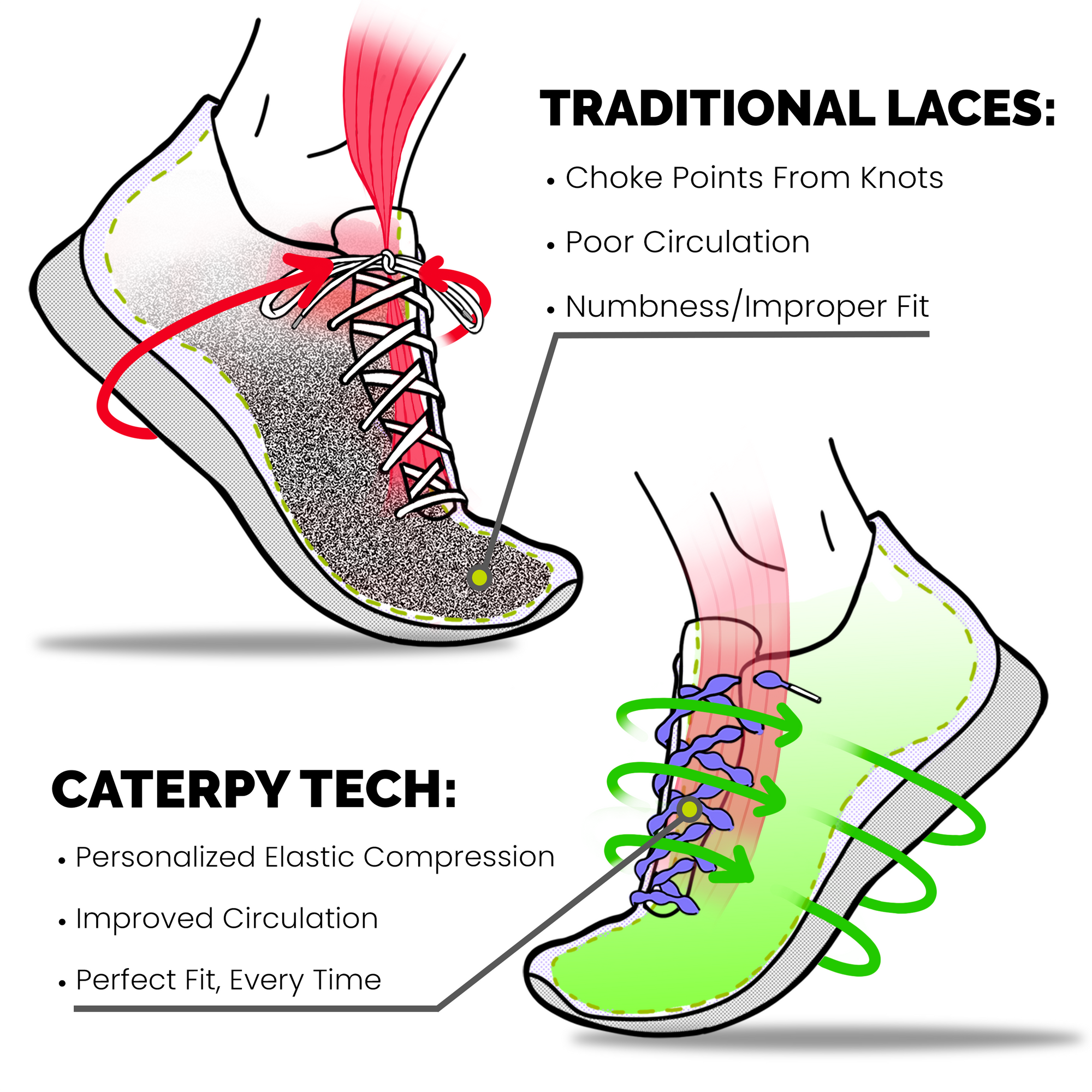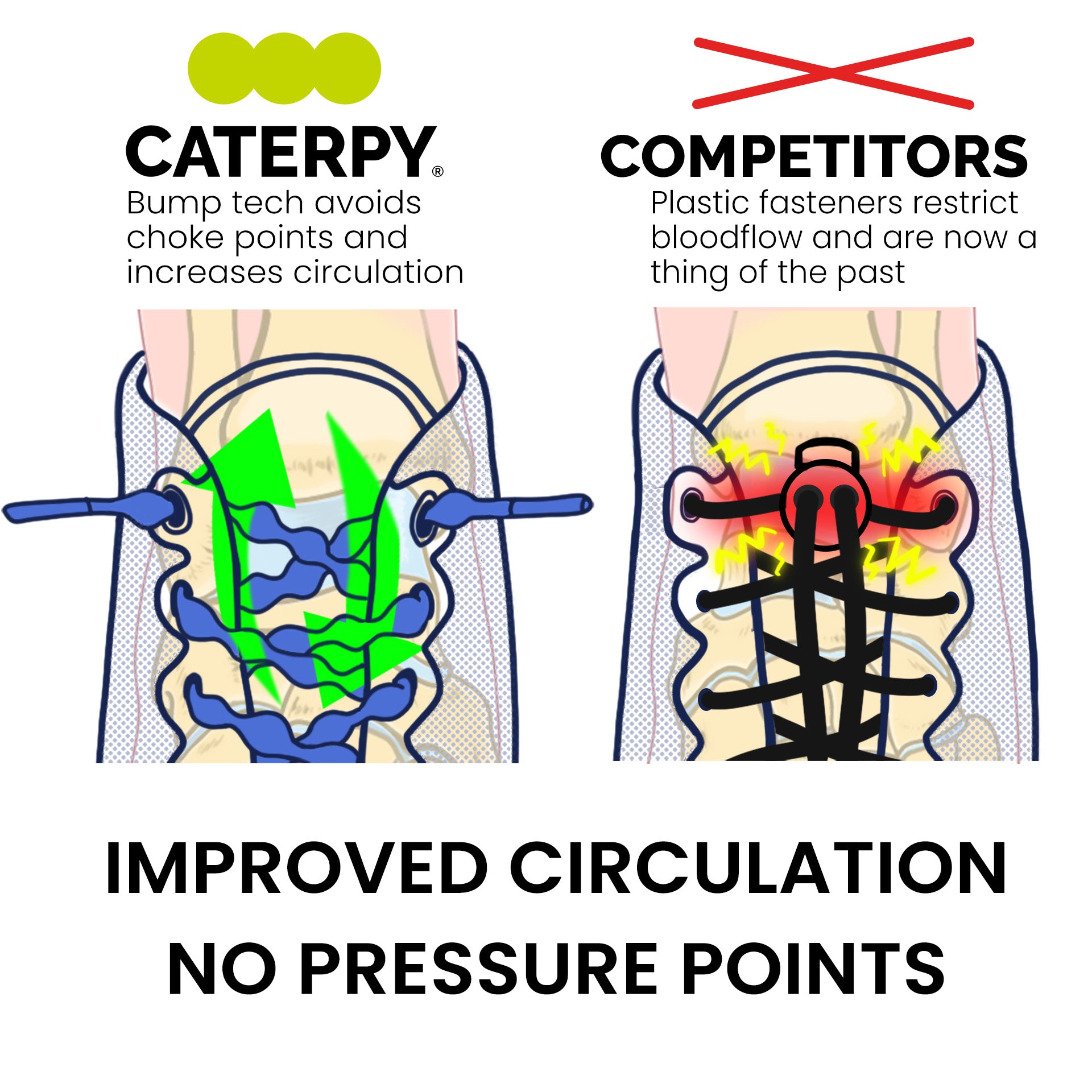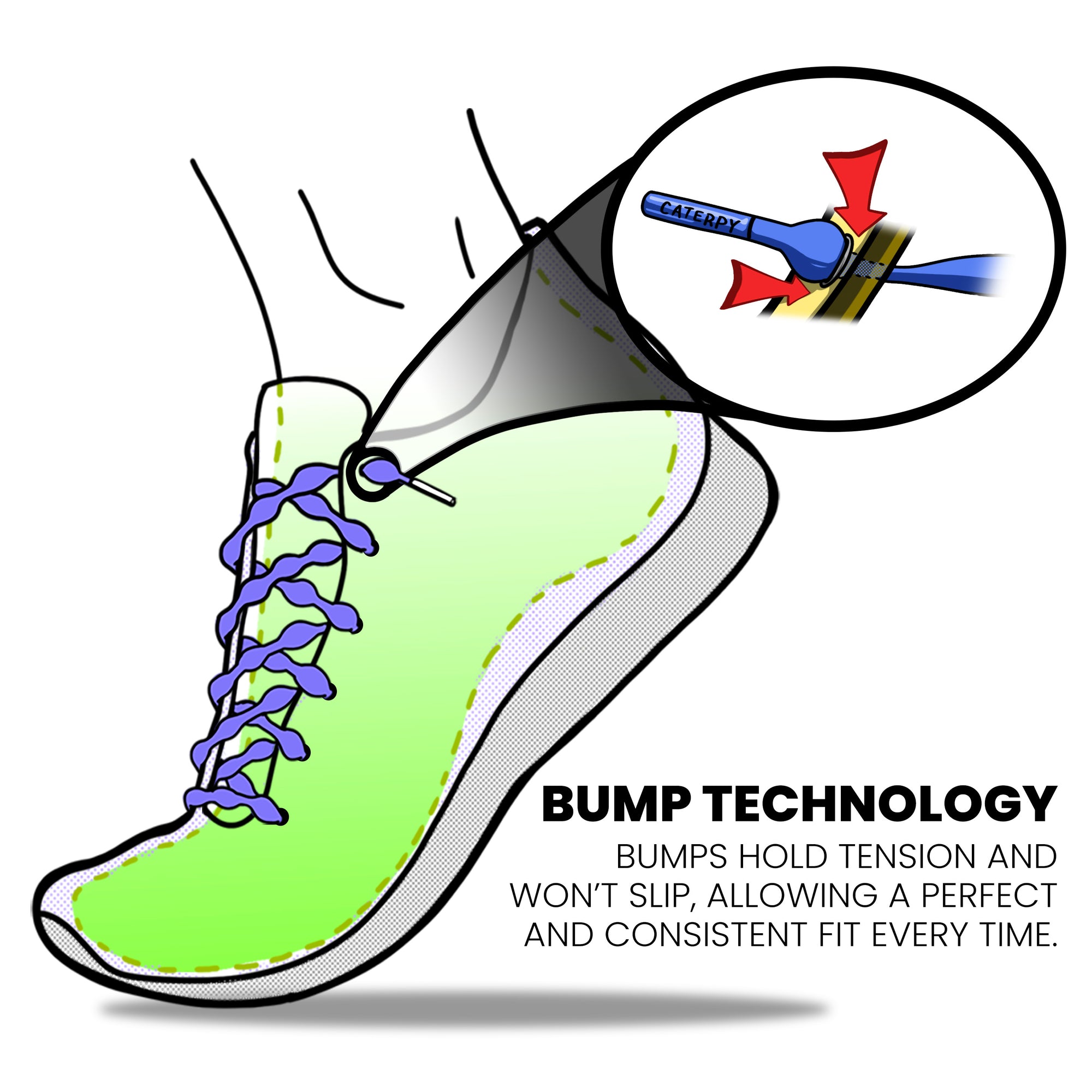 Designed for runners. Perfect for everyone.
IMPROVE SHOE FIT & COMFORT:

Do your feet hurt? Our elastic laces decrease pain by offloading pressure on the dorsal foot neurovascular bundle while maintaining a proper shoe fit.

ZERO HARDWARE REQUIRED: Caterpy laces are extremely easy to install. There's no extra hardware to install. You just lace up once normally and never need to touch your laces again. The laces can be reused/swapped anytime!
TURN ANY SHOE INTO SLIP-ONS: Transform your favorite pair of shoes into slip-on shoes. Take your shoes on and off without readjusting laces every day, and avoid breaking the heel of your shoe from cramming your foot into it.
ADJUSTABLE TENSION IN EVERY ROW: Our patented elastic bump technology secures tension in each row of the shoe. This allows you to create customized tension throughout all eyelets, instead of relying on a single knot or plastic piece.
TRUSTED BY MARATHON RUNNERS: Originally designed for runners, it's no surprise our most loyal customers are marathon runners, OCR athletes, and triathletes. Consistency is key, and having the same exact comfortable, fitted tension every training and race day is invaluable.
Once you try a pair of Caterpy and feel the difference, you'll never want to go back to traditional shoelaces.
FREE SHIPPING for orders over $30!
We ship out all products the next business day from when the order was placed.
Shipping typically takes 5-7 business days.
Our main focus is to make sure you are happy with your purchase! All items can be returned/exchanged within 5 days of receiving the product. Please be aware that anything you send back needs to be in the same condition in which it was received or a refund may not be offered. Refunds will be made after we receive the original product. Return shipping not included in refund.
VIDEO REVIEWS
Loved and trusted by real runners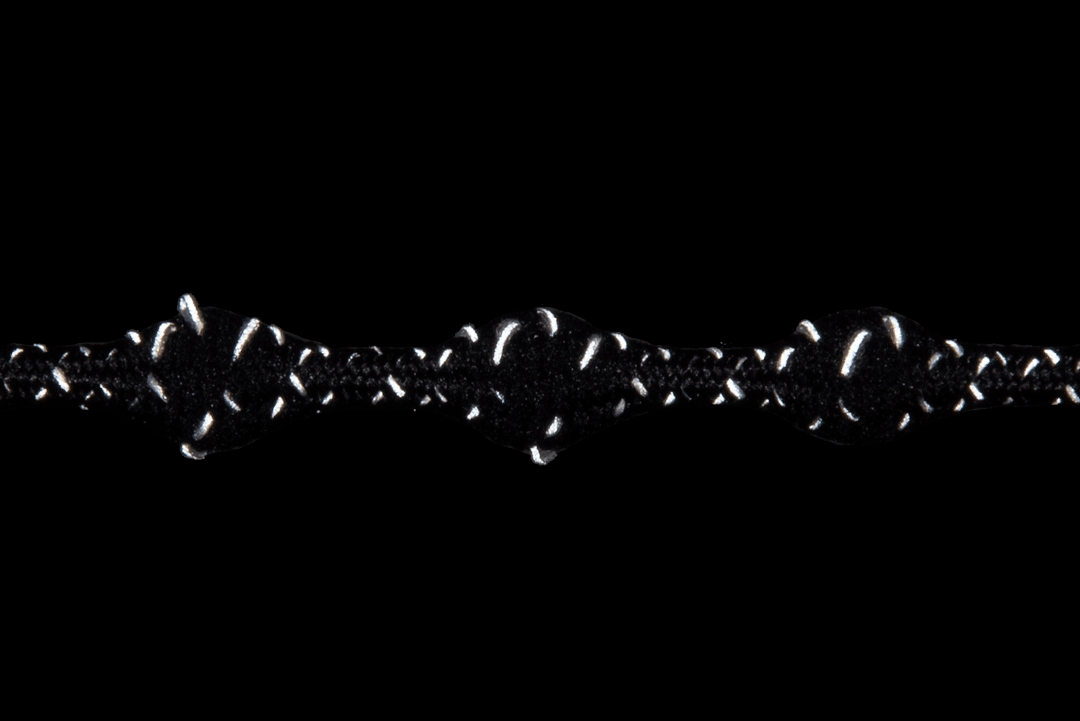 Reflective Laces
The perfect shoelaces for runners, cyclists, and anyone who wants to stay visible and safe during low-light conditions. These shoelaces are designed with a reflective material that shines brightly when light hits them, alerting drivers and other pedestrians to your presence.
HUMBLED TO BE TRUSTED BY
OUR PARTNERS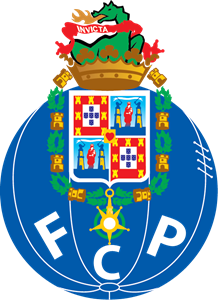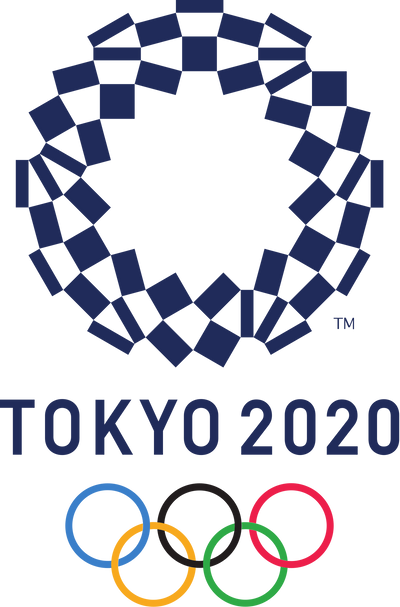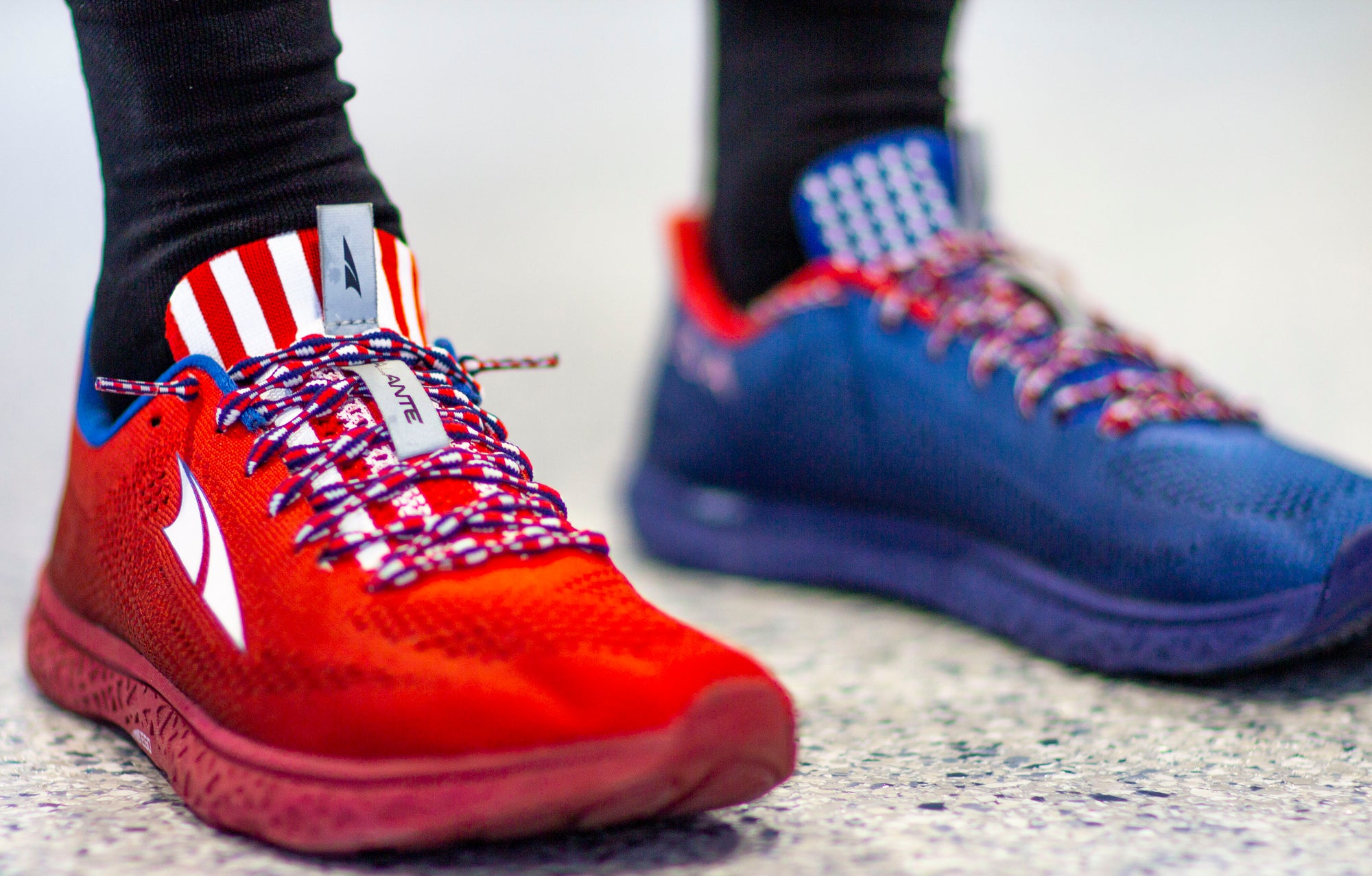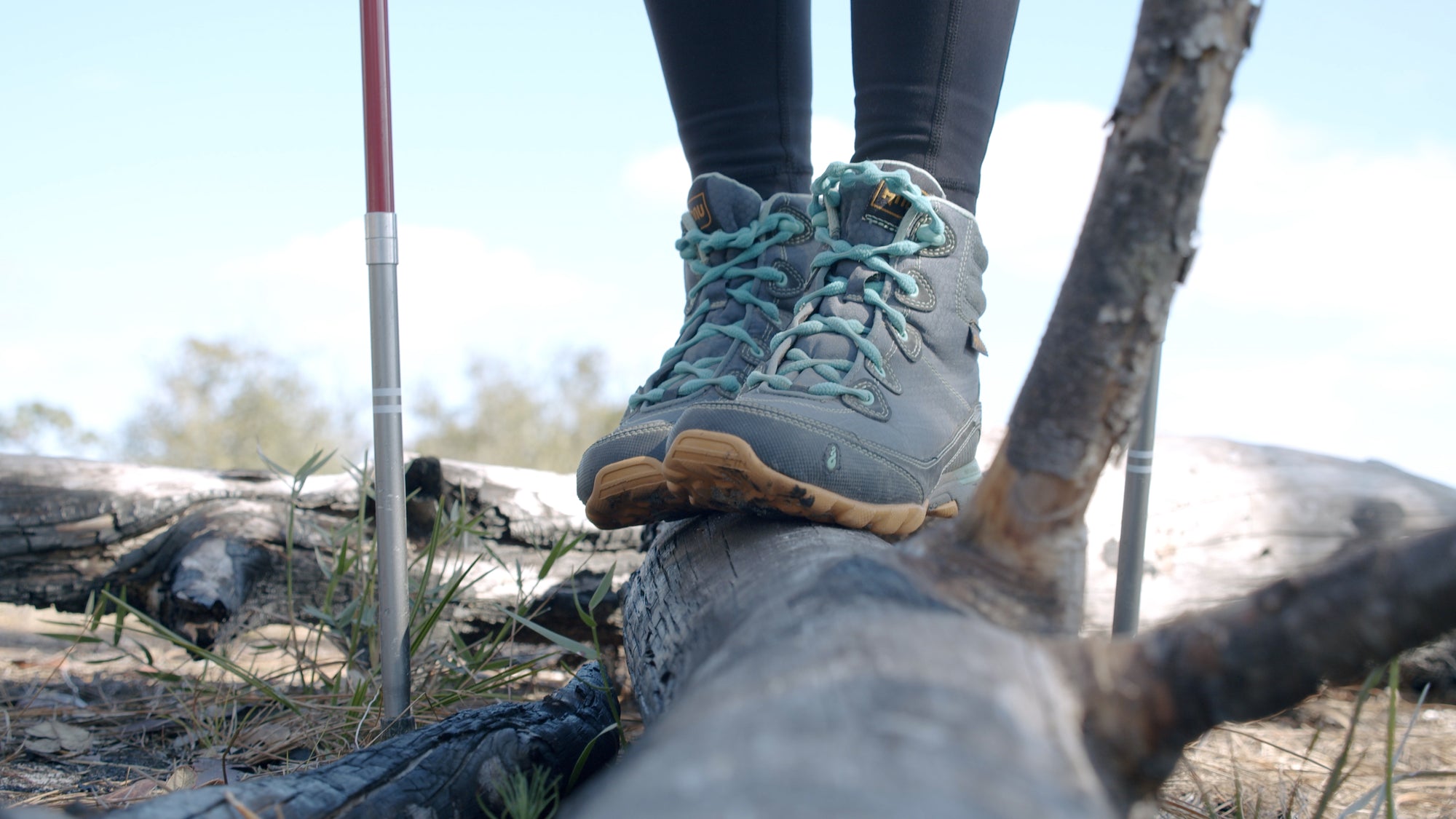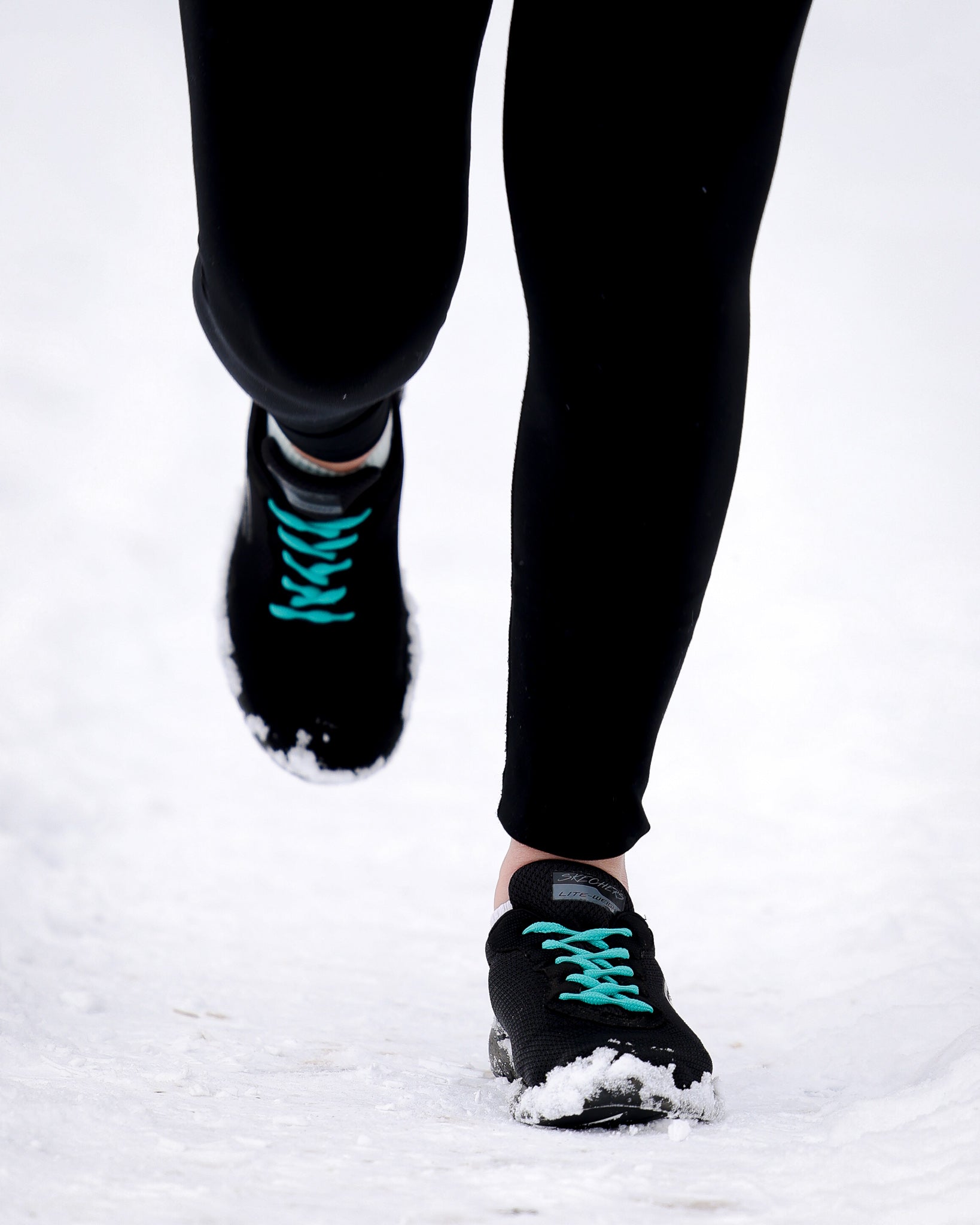 TAG US TO BE FEATURED
@CATERPY ✌️
MOST COMMON QUESTIONS
Our Run laces are meant for athletic use. With bumps throughout the lace tension is customizable in every row independently. 
Our Air laces are for a more casual use. With bumps only near the ends of the lace to allow a more traditional look while still transforming your shoes into a slip on. They can still be used for athletic activities as well. 
Unlike other brands, there are no plastic to install, the laces themselves are ready to use as a singular product.Tension per row is easily adjusted and customized, which allows the wearer to avoid uncomfortable pressure points caused by plastic clamps and knots.
Yes, our Patented Bump Technology allows the wearer to make Caterpy Laces as tightly fitting as they like. This gives your shoe the feel of a compression sock, where preferred tension is felt throughout the entire foot, but without the pinch of the knot or any plastic pieces or traditional laces. Our laces last about 4 years.
No, the tension is spread throughout the whole shoe, which limits the amount of force each bump has on it.
With traditional laces, the opening of the shoe is fixed; breaking the heel of the shoe by forcing your foot in and out. Caterpy Laces make the opening of the shoe elastic, providing room for the foot without breaking the shoe.
Laces were designed to last the lifetime of multiple shoes. While they can be reused for multiple pairs of shoes, most customers enjoy styling new shoes with new lace colors and patterns.
Yes! Caterpy Laces can be thrown in the washing machine on COLD, but do not put them in the dryer as it may ruin the rubber. AIR DRY.